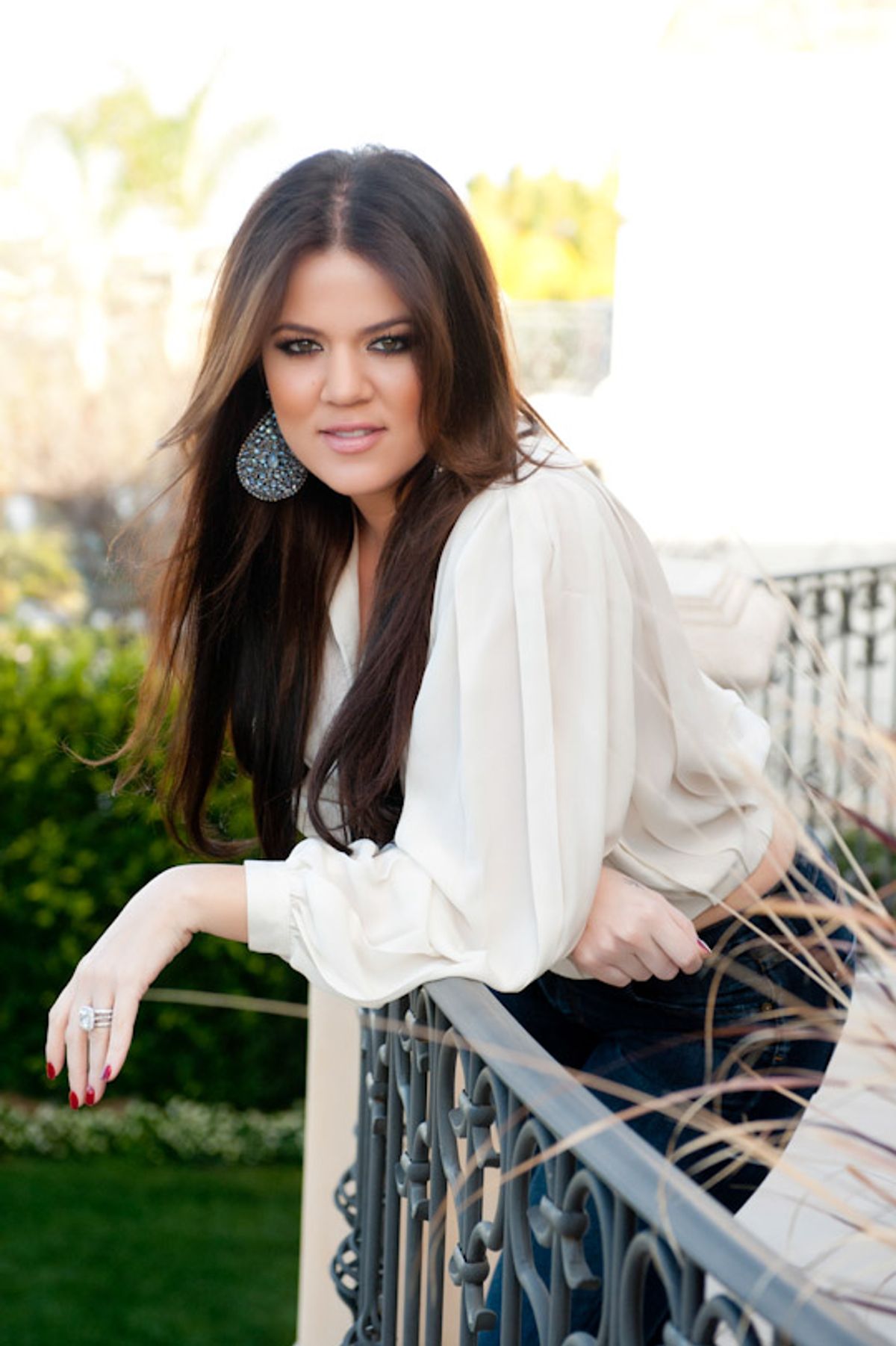 Celebrity
She also has a Swarovski encrusted landline that helps her de-stress. Seriously. Los Angeles.
Happy Birthday, Khloé! The youngest Kardashian sister turns 33 today, and in honor of her, we're throwing it 
wayyyy
back to that time she gave us personal access and free rein to touch *everything* in her closet, and told us all about her style and why a Swarovski-encrusted landline is her must-have.
You all know this face–she's one of the endlessly gossiped-about reality-TV precedent-setting Kardashians. Khloé Kardashian, who invited us inside her vast closet, has, as you can see from the images, one hell of a dedication to
Christian Louboutin
. Seriously—this the collection to be rivaled for sure. But she treats her sartorial babies with precise care and organization and is never one to choose a favorite. "I love ALL of my shoes! It is a must to have them color-coordinated and to be able to see each and every one of them! I know exactly where each one lives, and I can tell if one has even been moved," she says. At least we now know not to mess with her plethora of red-soled pumps. In making her business calls from her glam glitter phone in her office, it's hard not to picture her chatting away to
Kourtney
(
KUWTK
-style), sky-high pumps propped on her desk. "I am a stiletto queen!" she reassured us. "I believe I can do anything in heels." Of course, it's not all Louboutins inside her perfectly organized closet. She's got tons of
Givenchy
,
Alexander McQueen
,
Balenciaga
and
Dolce and Gabbana
—but it's
Missoni
, the famed Italian fashion house, that has captured her heart. "I love
Missoni
 and always have. I love all of the bright colors, prints… You feel good wearing these pieces. I always feel like I am on vacation when I rock
Missoni
! This will be perfect for Mexico!" Can we join? Or, we mean, a round two in your new house wouldn't exactly hurt.