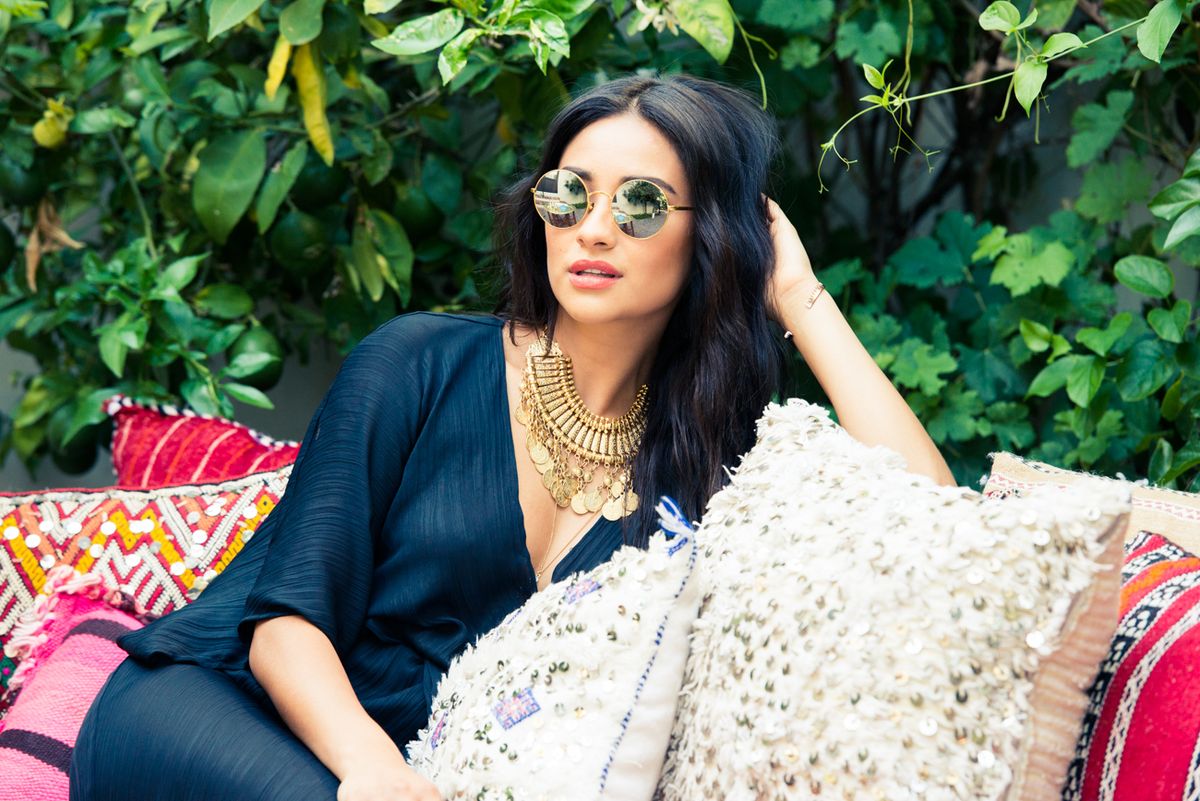 Hair
The dos and don'ts of summer haircare.
You've been juice-cleansing, spray-tanning and finally achieved that killer ecaille hair just in time for all that lounging on the beach you have planned for this summer (or daydreaming of it from your cubicle; we feel you). Alas, the time has come for you to liberate your beachy waves from the topknot it's been confined to all winter.
 
Until Labor Day, this is also the time to safeguard your perfectly un-naturally sun-kissed hair from the salt water cleanse and daily rays that come with the season. So while you were busy plotting long-weekend getaways to the Hamptons and divvying up packing duties (you've got SPF and Bloody Mary mix on that list, right?), we grilled seasoned hair pros for their summer hair care dos and don'ts when it comes to protecting every last strand from the season's most trying elements—from the drying effects of seawater to cuticle-burning UV rays. Because safety first, you guys.
---
---
Don't:
Eff with Your New Sombré

So you're going straight from the salon to Montauk for the weekend with your girls—strategic timing. "There are two things you should do," recommends Marcus Francis, whose clients include Julianne Moore and Lizzy Caplan. "One is to try your best to either keep it out of the water so that the salt and/or chlorine doesn't change the color with the help of the sun. The other is to spray your hair with water mixed with a bit of conditioner. This will help your hair to not completely absorb all the rays from the sun as well as the salt and chlorine, which will alter your perfectly 'natural'-looking sombré color. You can even mix a tiny bit of coconut oil in your water before you spray to protect your strands. It'll condition as it protects."
---
Do:
Use Protection
Consider this your PSA: "Color-treated hair in the summer can fade faster than it grows out," says Kevin Smith, whose roster includes Kirsten Dunst, Helen Mirren and Naomi Watts. "Use UV-protectant products that match your shade to keep hair color fresh. I personally like Kérastase Chromatique collection line." Because you can't really put a price on the health of your hair—well, other than what it costs. "Colored, long hair is an investment of both time and money, so you want to protect it."
---
Do:
Moisturize (Your Hair)
Guys, this is key before heading out into the open sea. "Salt water is great for our skin, but in large quantities, it can be quite drying for hair, making it difficult to brush and style," says Ray Civello of Civello Salons (with outposts in both Toronto and Chicago). "An intensive cream masque that restores sun-exposed hair, like Aveda Sun Care After-Sun Hair Masque, gives lots of moisture back and helps defend against free radicals that cause damage."
"Salt water can also cause hair color to fade. Blondes tend to lose golden colors, resulting in ashy-ness, while brunettes tend to lose cooler shades and turn brassy. Applying a leave-in conditioner beforehand can provide a salt barrier. My favorite is Suave Professionals Natural Infusion Strengthening Light Leave-In Cream with Awapuhi Ginger; it leaves hair supersoft. Then be sure to rinse hair right after swimming because the longer you wait to rinse, the more potential for color damage," warns Francis.
---
Don't:
Let the Sun Get You Down (Seriously)
 "Summer is unlike any other season when it comes to damaging your hair color," says Francis. "UV exposure also dehydrates hair and makes it weaker. UVA damages the melanin content and makes hair color fade away, while UVB damages the protein content and makes the hair brittle and lifeless, eventually 'frying' the hair. I suggest those with thicker hair use natural oils like Argan, jojoba, coconut and Moroccan, as they not only seal the cuticle to lock in moisture, but also help soothe radical damage."
 
Lavendar-haired friends, this one's for you. "Treated hair is definitely more sensitive to harmful rays and chlorinated water. When it comes to very light blondes, we are more concerned with discoloration, especially for those that spend lots of time in the water," explains Civello. "The key is either to prevent the water from absorbing into the hair by using a barrier, or to rinsing out the bad stuff before it can cause too much trouble."
---
Do:
Avoid the Scalp Burn
When there's no other way around it, "A hat is an excellent solution," suggests Francis. "You can throw your hair into a messy side braid and pair with a fedora or baseball cap for a chic beach look. If a hat isn't your style, be sure to apply sunscreen to your scalp. I once had someone tell me to use a makeup sponge to dab it on—brilliant!"
---
Don't:
Get a New Hairstyle

"I would wait till after summer," says Francis of trying a new hairstyle. "Summer is the most damaging season for hair, and if you end up with a cut you don't like, it'll take much longer to grow out. Once summer is over, definitely clean your hair up with a good cut or trim. It doesn't have to be drastic, but the new season is a great opportunity to cut hair shorter." 
 
"You want a wash-and-wear hairstyle for summer, one that doesn't require much product or styling," suggests Smith, and we're into it. "Life is too short. And limit the use of heat styling tools, that's one more thing."
— Ava Baccari