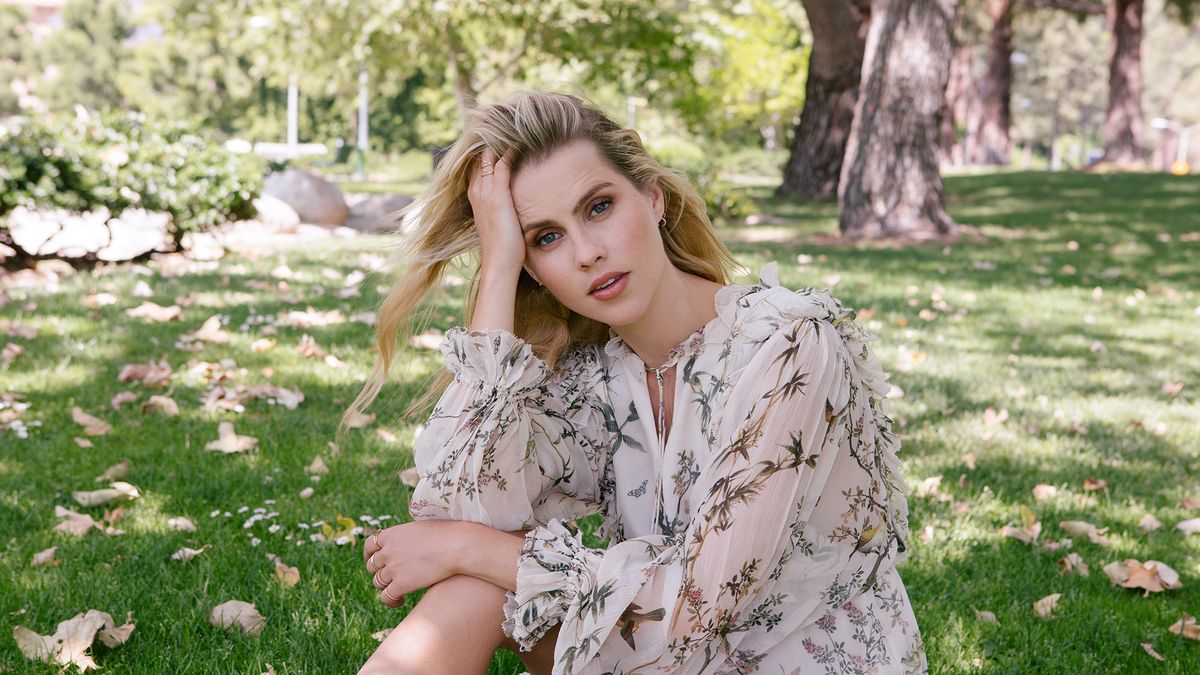 Celebrity
In 47 Meters Down, Claire Holt is up against both.
Emily Knecht
When I first pressed play on a preview for 47 Meters Down, I'll admit I had no idea it was about sharks. I regrettably skipped over the movie's description, more excited to see Claire Holt—from The Originals and The Vampire Diaries—starring in something alongside Mandy Moore. It wasn't until a few seconds in that I realized the film, which mostly takes place underwater (47 meters down, as the title says), would give me nightmares.
And I was most definitely going to go see it.
But Claire got me thinking as we talked about her character's scary situation. What's worse, really: going up against a bunch of vicious sharks? Or racing against the clock when your oxygen is running out? Her character, unfortunately, is up against both. Ahead, Claire shares what it's like acting underwater (for eight whole weeks!), her favorite scary-realistic movie, and why she, unlike most people, isn't into binge-watching.
---
What made it so enticing to be part of this movie?
"I was just really compelled by the script. I knew how physically and emotionally exhausting it was going to be, but it was one of those projects that you just jump at when it comes your way. I think I underestimated how tough the shoot would be—I have no diving experience. But once [Mandy Moore and I] got there and started shooting and got through the first week—which was very rigorous and almost impossible—we started getting used to it and became really connected to being underwater."
Did you have any moments of real panic?
"Absolutely! We weren't 47 meters underwater, but we were 20 feet underwater. There were times when Mandy and I would be sitting there, and I would realize the gravity of the situation and just how dangerous it could possibly be. Thankfully, we had wonderful safety divers around us and a medical team. Diving is a dangerous exercise. I think unless you're very careful, it can go wrong."
Do you have a fear of sharks in real life?
"They are genuinely my number one fear, which is probably why I was so attracted to the script. I could relate to what these girls were feeling. But what I realized after the fact was the idea of being stuck at the bottom of the ocean with an hour of oxygen and a ticking clock and nowhere to go is almost more terrifying."
Was it a totally different acting experience?
"We had masks covering almost all of our face. We really had to do a lot of acting with our eyes, and we also didn't know how everything was going to read underwater or through the glass. It was a learning experience, and Mandy and I really relied on each other to get through it and give each other praise or constructive criticism—whatever it needed to be at the time."
Do you have a favorite scary movie?
"There's a film called Open Water that's about two divers that both get left behind by their boat in shark-infested waters. I loved that film. I felt like this is the opposite of that, but it has that same line of tension that I really responded to."
Are you a big binge watcher?
"I don't actually binge-watch that often because I have a pretty short attention span, but I really admire people who can sit down and watch a whole season of a show. That's impressive."