Emma Watson Just Showed Us the Adult Way to Wear a Graphic Tee
The perfect dose of weekend outfit inspiration.
Celebrity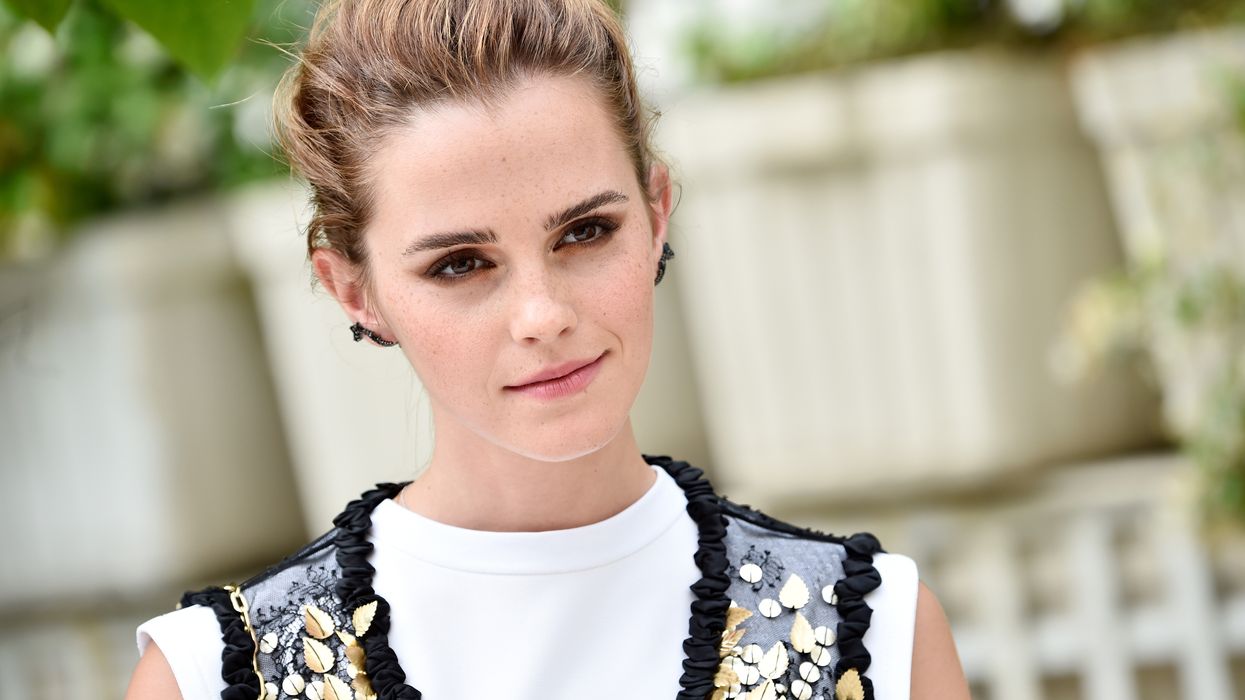 We've been told numerous times that certain styles in our closet have an expiration date. Ditch *this* once you land your first big gig. Don't wear *that* past 30. And while we've tried to roll our eyes and confidently tell ourselves to wear whatever we want, whenever we want, admittedly, we've succumbed, questioning pieces we used to love...and paying way too much attention to those ridiculous "rules."
Thankfully, Emma Watson and her stylist, Sarah Slutsky, reminded us that it's not actually about what you're wearing. It's how you wear it that'll make all the difference. Attending a photocall for her new film The Circle, Emma took a graphic tee—something typically thought of as juvenile—and layered it under her fancy Louis Vuitton gown. Not only did that trick create a more chill, casual vibe, it proved that statement-making tops can work for full-grown adults, too.
So the next time you're debating if that cheeky slogan shirt will still work with a pair of jeans (which, yes, it totally will), try layering it under a breezy summer dress instead. It'll come off as more mature, but will still be 100 percent you.
---