5 Reasons You Need to Vacation on Koh Samui
Cross the Thai island off your bucket list. In collaboration with W Hotels.
Travel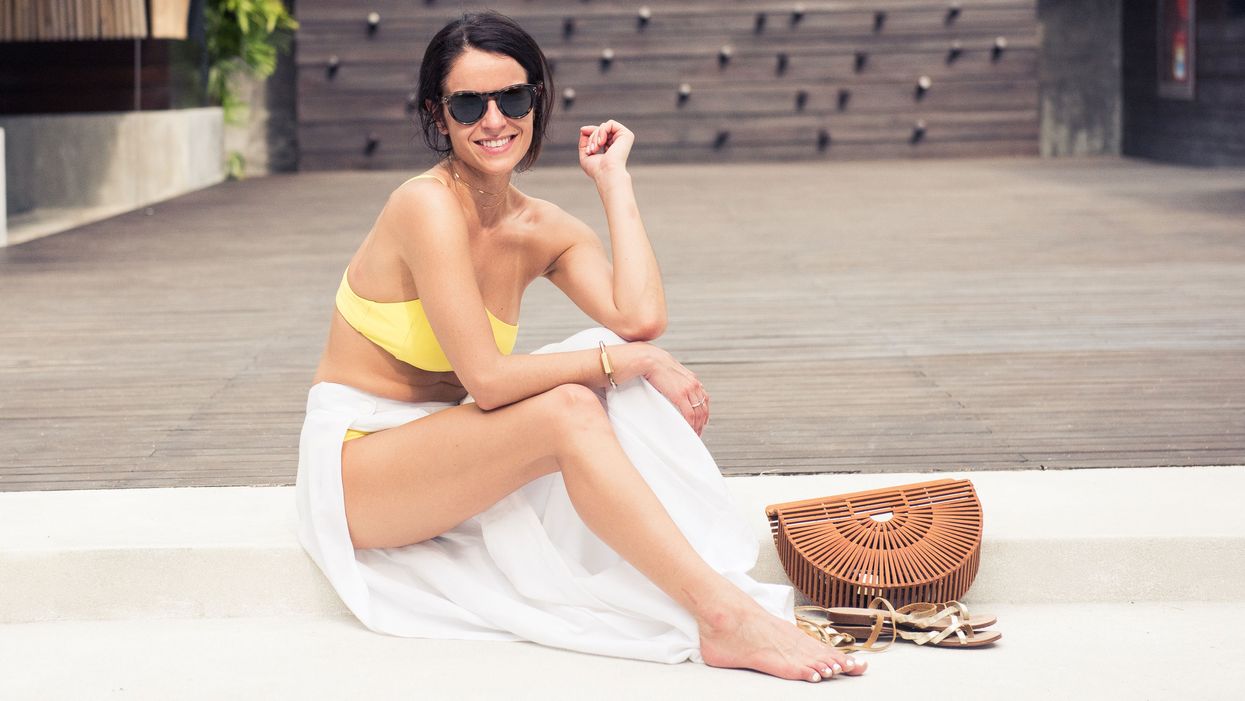 There's nothing quite like hopping on a plane to an exotic locale and spending your days lounging by a pool or playing in the waves. It's even better when you find yourself on the opposite side of the world exploring a new country alongside fashion designer Alexandra Alvarez, aka Alix, who invited us along on her CFDA Fashion Incubator Inspiration Trip, sponsored by W Hotels. We jumped at the chance to discover everything to do on Koh Samui, from snorkeling in the bright blue waters (decked out in incredible Alix swimsuits, of course) to indulging in a luxurious massage at the W spa. Although a few days is barely enough time to accomplish everything the Thai island has to offer, we found the five best things to see and do on your next vacation in paradise.
---
1. Stay at the W Koh Samui
We got to stay at the unbelievable W Hotel on Koh Samui, which they very generously provided for the CFDA Incubator member. The rooms come with a private pool (!!) surrounded by foliage, with plenty of space and sunshine for relaxing the day away. Anything you could ever need, from drinks to snacks, is available with their Whatever/Whenever service, although the restaurant selection left us craving very little. The Kitchen Table restaurant had the most delicious breakfast, and the staff could not have been kinder or more attentive. If that's not enough to convince you, then the 270-degree views of the Gulf of Thailand will definitely change your mind. We could not get over the beautiful backdrop all day, every day!
2. Get Blessed at Big Buddha
Thailand is well-known for having some of the world's most beautiful temples, and Wat Phra Yai, aka Big Buddha, is a definite must-see for visitors. Even though we were drenched in sweat after hiking up the staircase (80% humidity is no joke, guys), it was completely worth the trek.
A Buddhist monk blesses the people who come to pay respects and then ties a string bracelet around your wrist, which you wear until it falls off by itself. The whole experience was so peaceful and calming, and the bracelet is such a cool souvenir!
3. Take in the Views at The Jungle Club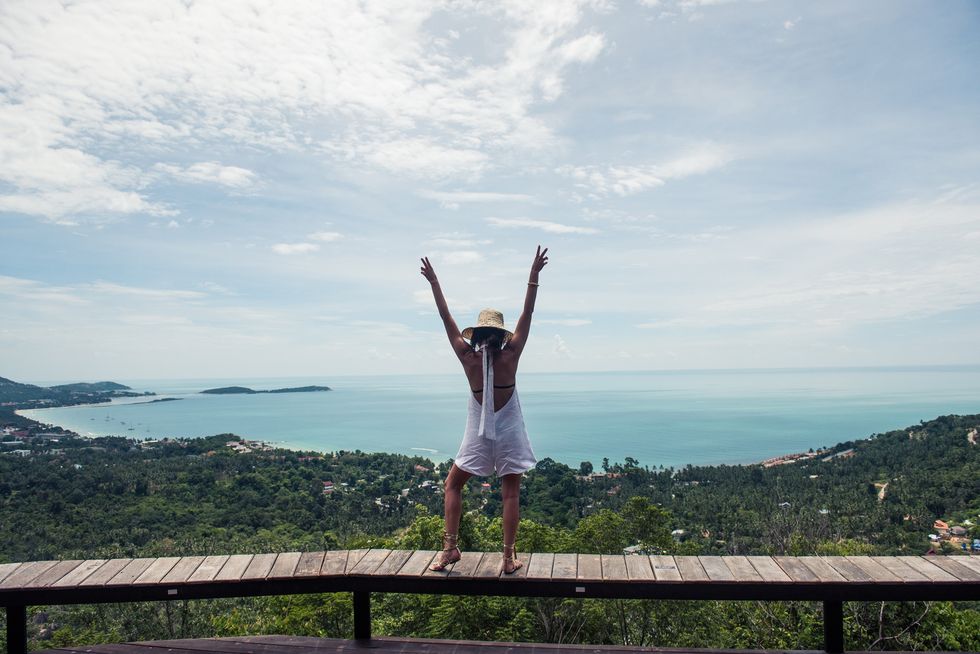 If you're looking for an easy day trip, definitely take a drive in an open-air truck up the mountain to The Jungle Club viewpoint. The tiny resort has a delicious restaurant and some of the absolute best views of the entire island. It's the perfect backdrop for all of your vacation-envy Instagrams.
4. Snorkel at Nangyuan Island Resort
You can't visit a tropical island and NOT splash around in the crystal-clear water! A quick boat ride takes you to a shallow cove where there's plenty of fish and coral to explore. The surrounding beaches are the stuff of deserted-island dreams, so be sure to soak up plenty of sun after your underwater adventures.
5. Explore the Fisherman's Village Market
Every Friday on Koh Samui, this sleepy market transforms into a buzzing epicenter of shopping and street food. Alix insisted that we check it out, and we have to say, it was definitely our favorite activity on the island. There was so much energy, from the live music to the back-and-forth of vendors negotiating over souvenirs. We could have spent hours looking for tiny Buddhas and handmade jewelry to take back home.