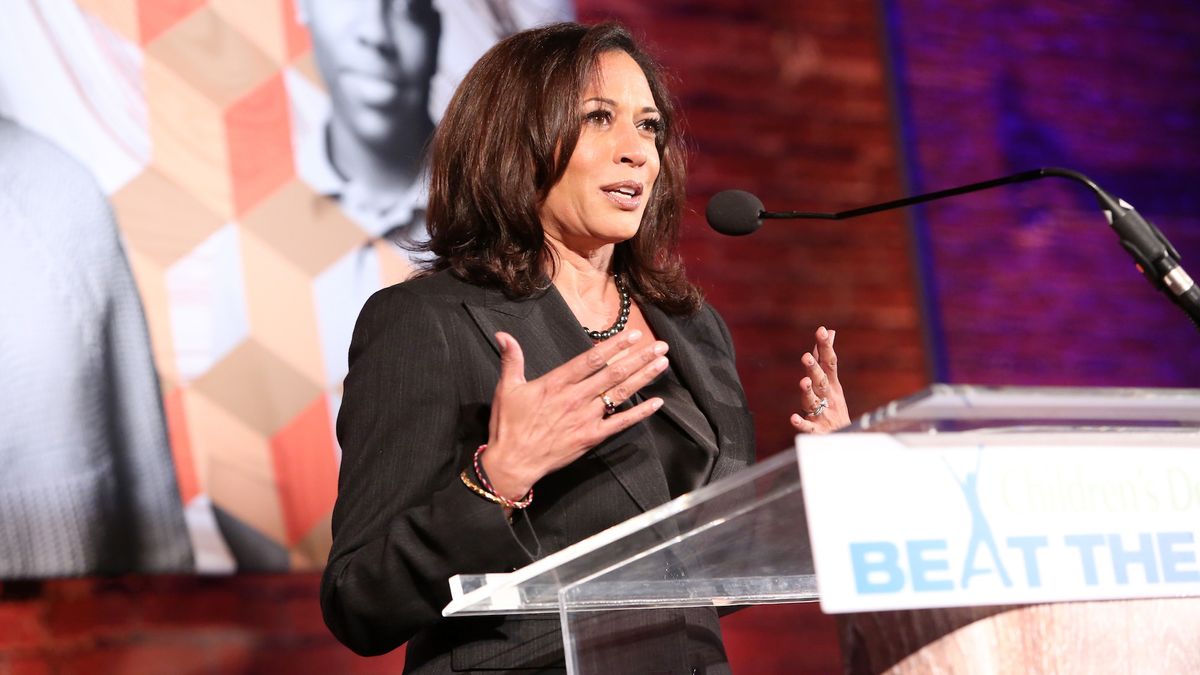 News
Politicians can clap back, too.
In what seems to be a running series of "wait...what?" news, Kamala Harris, a United States Senator from California, has stepped into the spotlight this week after two Republican colleagues interrupted her during a Senate Intelligence Committee hearing.
At Attorney General Jeff Sessions' testimony regarding Russian interference in the 2016 presidential election, Senator John McCain of Arizona and Senate Intelligence Chairman Richard Burr both cut Harris off mid-question. If that wasn't enough to make your blood boil, the previous week both McCain and Burr interrupted Harris during her questioning of Deputy Attorney Rod Rosenstein. In both cases, Harris refused to back down and resumed her examination despite the Senators' objections.
If this all seems eerily familiar, that's because it is. Back in February, Senate Majority Leader Mitch McConnell similarly shut down Senator Elizabeth Warren during her speech sounding the alarm on Sessions, claiming, "She was warned. She was given an explanation. Nevertheless, she persisted," as justification for silencing her. While his statement is tailor-made for the subsequent memes, hashtags, and Etsy embroideries, and "Nevertheless, she persisted" has since become a feminist rally cry, the predominant message is that female members of Congress have less of a right to speak or command the attention of the room than male members. All together, now: OH HELL NO.
Prior to being a freshman Senator (and rumored 2020 Democratic candidate), Kamala Harris served as a San Francisco prosecutor, where she honed the examination skills that her male peers have apparently deemed too aggressive. As California's first African-American Senator and the first Indian-American Senator ever to serve, she is a testament to the increasingly diverse demographic of this country, even if the overwhelming white male majority around her continually attempts to talk over her.
While it's disconcerting that Congress has once again failed to properly address this type of institutional sexism, it is comforting to know that strong female leaders are refusing to give up the fight. Keep it up, ladies! Follow Harris on Twitter @kamalaharris for an extra dose of inspiration.
Photo: Getty