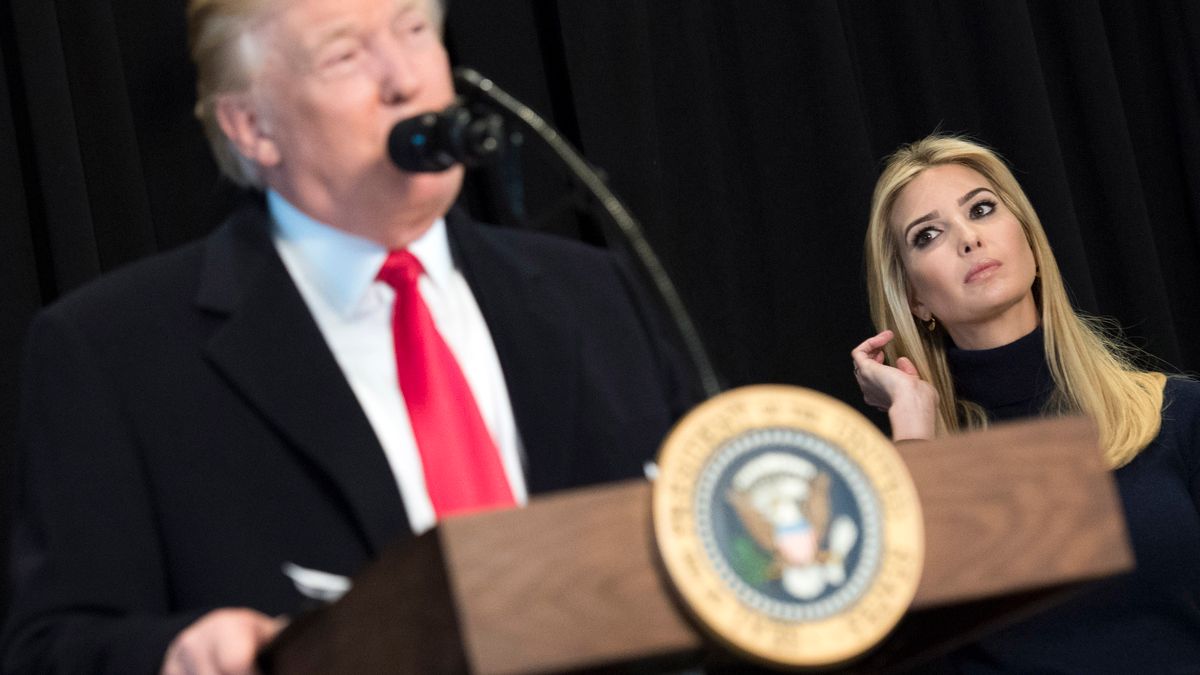 News
But then again, two wrongs won't make a right.
Donald Trump has a reputation for publicly bashing people, whether he's saying something cruel about a person's appearance on Twitter, or making fun of a person's abilities in front of a crowd. That's why, when Ivanka Trump revealed on Fox & Friends that "there is a level of viciousness" toward her father that she wasn't expecting, a large amount of responses were a little like "You weren't?!"
"I was not expecting the intensity of this experience, but this isn't supposed to be easy," the first daughter continued on. "I think some of the distractions and some of the ferocity was—I was a little blindsided by on a personal level."
It's easy to point out how Ivanka's comments are hypocritical: The president's social media trail is proof enough that he frequently—and viciously!—insults his critics and other people he dislikes. But there's also that whole two-wrongs-don't-make-a-right thing. If we're as cruel with our comments toward the president as he is toward others (and then have moments where Kathy Griffin holds his severed head and Shakespeare in the Park depicts his stabbing), isn't that kind of giving him tacit permission? Isn't that our silent way of saying it's fine to behave like that, since we're doing the same thing?
Perhaps it's time for us to lead by example—especially since our leader isn't. To stop focusing on the small stuff like what Trump's hair looks like or what his typos might mean. Those things make for baseless arguments anyway—just like how the president fires back by saying someone's ugly or a pig. Rather, let's focus on the issues that *are* important, such as immigration and healthcare. Fighting back with "vicious" or insulting comments regarding those topics probably won't change Trump's behavior. But at the very least, at the end of the day, we can say we're better than him.
---