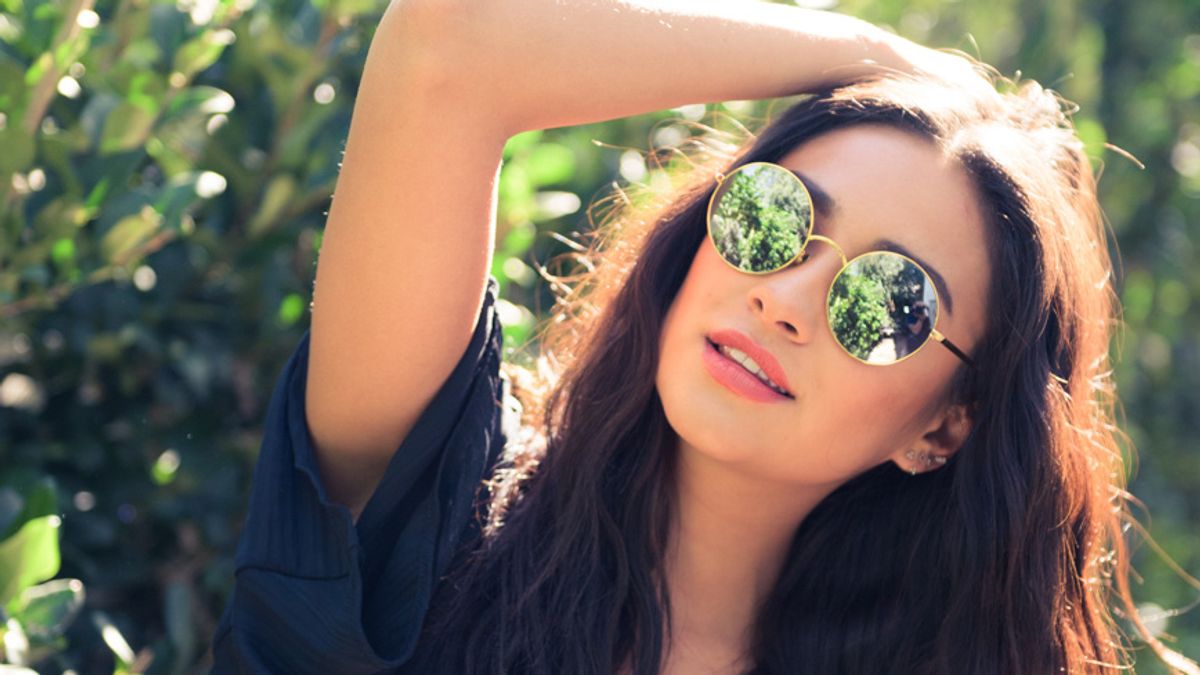 Celebrity
Shay Mitchell Snoozes Her Alarm 20 Times in the Morning
Same.
It's easy to feel like you know Shay Mitchell just from social media alone. You've seen most of her spectacular wardrobe. You've gone with her on her multiple vacations. You've discovered (thanks to Snapchat) that she likes to get silly when she's with friends. So it probably doesn't surprise you that the star recently threw a party for Stella Artois called "Host One to Remember," where she celebrated the start of summer with beer—and "a kobe beef burger with a special sriracha aioli" recipe she created herself.
But what about the things you might not know about Shay? Like her go-to brunch meal or whether she prefers day or night drinking? (You know, *important* things.) So we asked her when we met up to celebrate the Stella partnership—and yes, we snuck in a Q about Pretty Little Liars, too. Check out every hilarious (and way too relatable) answer, ahead.
---
Jumpsuit, romper, or sundress?
"I love all of them. I literally wear jumpsuits all the time, and rompers, and dresses. But to be honest with you, if we're talking summer, I'd say a summer dress is just easy. It's light fabric, it flows, it moves, a dress."
Bikini or one-piece?
"I like a one-piece. I like to eat a lot of burgers during the summer, and I don't want to suck in. I also think when you have things covered it's actually a little sexier in a way. I'm a huge fan of one-pieces."
Day drinking or night drinking?
"Both. Morning drinking, anything. I'm more of an 'already drinking.' I just like both. Day into night, into morning, into afternoon, and so on."
What would your catchphrase be?
"If I could have a catchphrase that represented me, it would be 'Live the life you love.'"
Do you snooze your alarm?
"Yeah. I also set my alarm—let's say I have to get up at 6, I do 5:38, 5:40, 5:42. It's quite annoying in the morning when I keep hitting snooze about 20 times."
Are you a bruncher?
"I'm more of a lunch-dinner person, so if I do go out for brunch, I'm like the breakfast burrito with hot sauce and stuff. I'm not really a breakfast person, per se, so I will always find the lunch-iest item on the menu. But I love the idea of it. I love that whole waking-up-late so it's not actually breakfast."
What was the most memorable scene you shot for Pretty Little Liars?
"The last scene we shot was difficult, but I think the last scene of all four of us together was crazy. We were all trying to say our simple lines, and couldn't even make it through because we were bawling. Then, it doesn't help when you look at one of the girls and she's crying and then the other is crying. Then when we were all dry and touched up again, you'd look and Ashley would have a tear, then you'd be like, 'Fuck…' It was super difficult to shoot that."