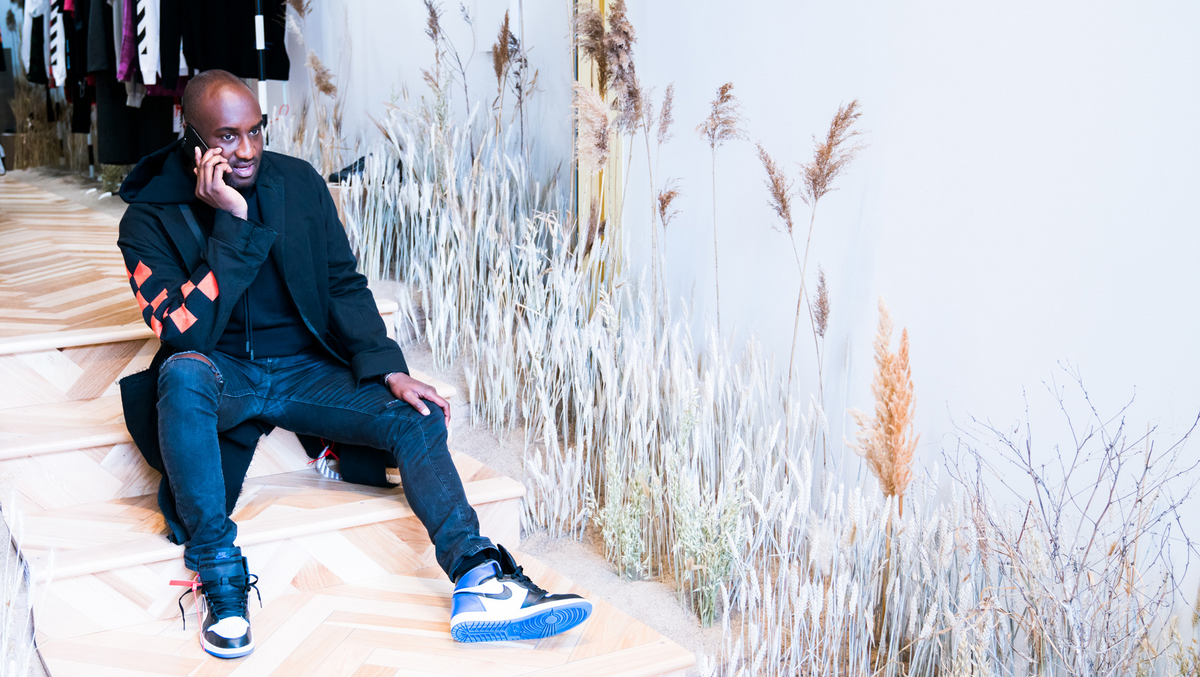 Designers
...and haul your laundry and COSTCO run in an Off-White FRAKTA bag.
Renée Rodenkirchen
It was only two months ago that we caught up with Virgil Abloh in his brand-new Toronto Off-White store, and he confirmed our suspicions that a) he is never not working, and b) the designer won't stop until he has designed anything and everything. "To me, I can design a spoon, or a hotel. It doesn't matter," he told us. "I have ideas and how to make something unique to my point of view." And, just like that, yesterday he announced that he's teaming up with design giant IKEA to create an Off-White x IKEA millennial-geared furniture collection.
The collaboration was officially announced at IKEA's Democratic Design Days in Älmhult, Sweden, where Abloh brought to the stage his very own prototype of the infamous blue FRAKTA bag. "We're in a moment where IKEA is transcending, and people are bringing this do-it-yourself culture to the blue bag," he announced in front of a crowd of media at the IKEA HQ. "What I'm most interested in is doing that process in partnership with the brand. It's allowing me to put my opinion on a classic."
While we're still unsure whether Abloh's new FRAKTA design will make it in store (would anyone dare still use it to haul their dirty laundry?), we do know that we'll be impatiently waiting for the release of the furniture collection (can we get an Off-White Malm?). "IKEA is a brand that spans generations—that stands for something," Abloh told the crowd.  "To give this collection a young approach and pay respect to that DNA is my goal." We don't know about you guys, but we're already prepping our homes for an entire Off-White x IKEA refresh.
---