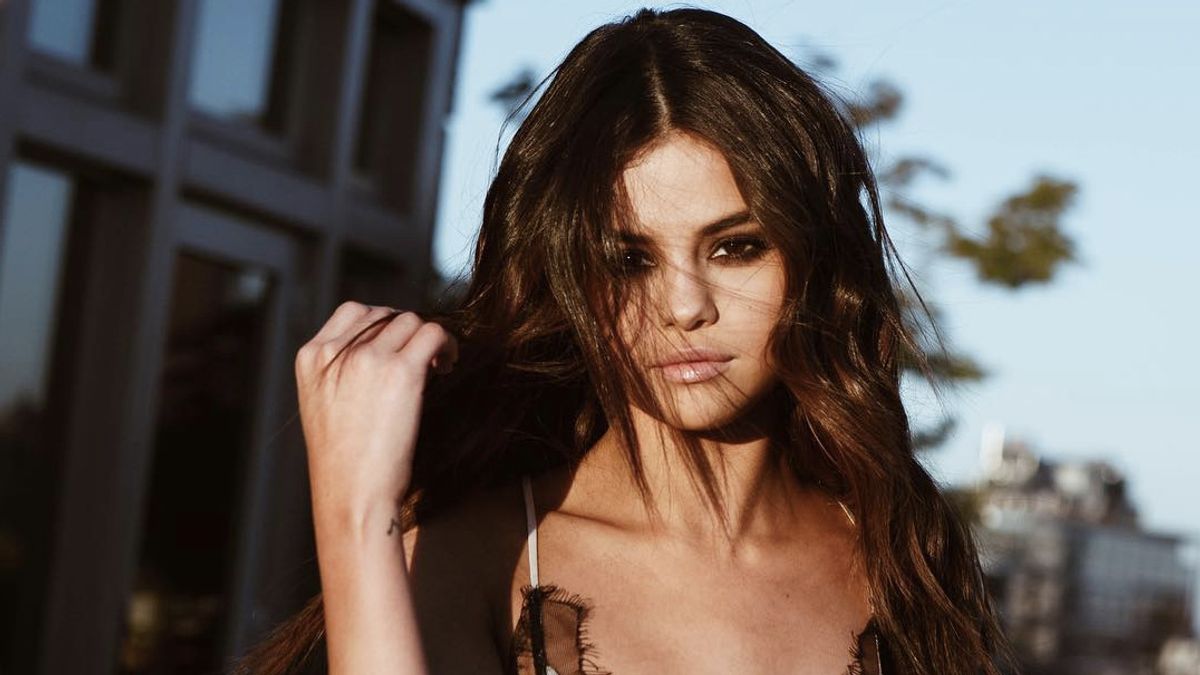 Celebrity
Selena Gomez Just Solved Your "What to Wear to a Concert" Dilemma
Her outfit is half casual, half sexy, and 100 percent worth copying.
We write about fashion pretty regularly, but there are still situations where we'll stare at our closet with zero clue what to wear. One such occasion that always manages to stump us? Concerts, because sure, we want to be comfortable (lots of standing and dancing on very sticky floors), but at the same time, we want to look cute.
Enter Selena Gomez, who definitely has a lot more experience in this area. For her boyfriend The Weeknd's concert, the star showed up in a shiny (and kind of Spice Girls-like) Alexa Chung dress, styled over a red tee and paired with Gucci sneakers. The look was both casual and sexy at the same time...especially once you factor in the intense cat-eye and high pony. Looks like our outfit problem is finally solved!
---
Selena found the perfect look for attending a concert.
And check out that intense cat-eye!