Living Off Ramen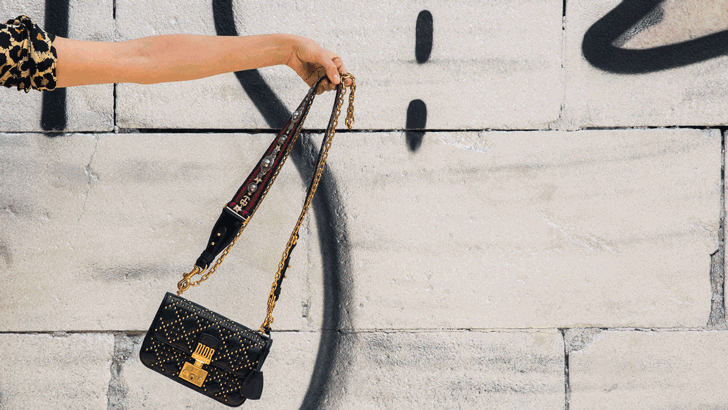 Dior's Newest Bag Makes Us Want to Do Crazy Things
We'd do anything for Maria Grazia Chiuri.
The second pictures from Dior's cruise show outside of L.A. started rolling into my Instagram feed, I knew I was in trouble. Being from Texas, I'm a huge fan of anything Southwestern or vaguely desert-y, and that collection was a desert dream. I need all. of. it. 
However, I also need a lot of other things—like my favorite exercise class at Physique57. Those aren't exactly a steal either, but boy, are they worth it. This bag isn't from the cruise collection, but the vibe is similar, therefore I need it.
However, in order to make this bag mine, I'm willing to forgo exercise for 21 weeks, and will instead use my gorgeous new bag as a light weight to tone my arms.
1 Dior Addict Bag at $3,100 = 84 Physique classes at $37 each