WWWRN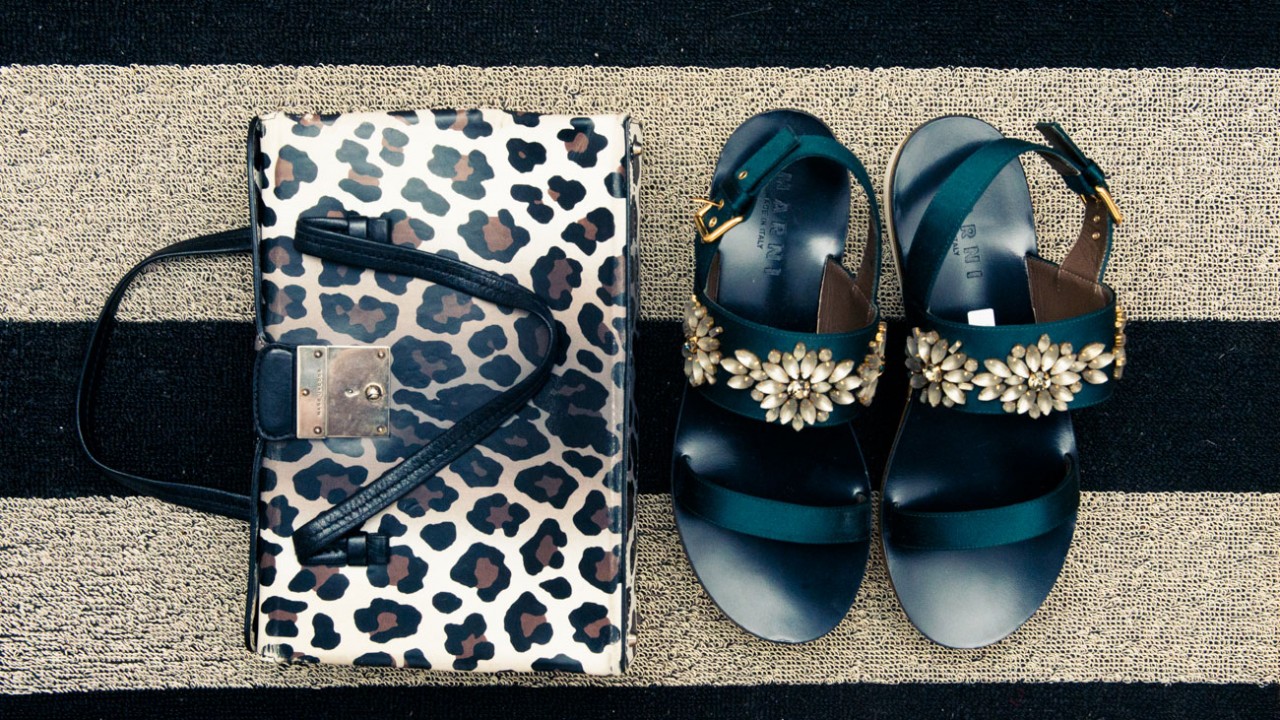 We're Obsessed with These Summer Sandals
A new season means new shoes
Have you caught yourself staring at your closet lately, wondering where the hell all your cute summer shoes went? Us, too! That means it's time to book a last-minute pedicure and finally snap up all of those new sandal styles you've been stalking for the past few months. Trust us, we're majorly guilty of warm-weather-induced shopping, too. Whether you're a fan of a minimalist leather slide, or loading up on studs, embroidery, and tassels (the more the merrier!), we've rounded up the best summer shoes that we're finally adding to our checkout carts.
---
Jodi Taylor
Assistant Editor
---
Noah Lehava
Senior Editor: Health & Wellness
---
Hannah Baxter
Assistant Editor
1. Rachel Comey Dahl Mules: Anything Rachel Comey touches is basically kryptonite for me, but adding in multi-color embroidery absolutely seals the deal. Fuzzy shoes FTW.
2. No. 21 Knotted Gingham Sandals: I honestly wasn't sure how to rock the new gingham trend without feeling too Little House on the Prairie, but somehow the extra-large knotted bows on this pair feel just right for summer.
3. Marais Sky Jardin Heel: The most important thing when it comes to sandals is whether or not they're comfortable after walking (and sweating) all day long in the city. Cue Marais' vintage-inspired heels. I think the light blue Jardin style needs to become my newest closet staple.
---
Dana Burke
Social Media Manager
---
Tara Gonzalez
Assistant Editor
1. Topshop Madrid Gingham Cross Strap Platform Heel: I am all about anything Gingham, mostly because I wear lots of black and white, but especially because it makes me think of chic picnics. I don't like wearing flats, so I love that these give a little height and also look perfect with both jeans and denim skirts. Also, I can absolutely re-wear them in the winter with socks!
2. Miu Miu Suede Faille and Satin Platform Sandals: If I could, I would wear platforms every. single. day. This '90s trend will really never die for me. These Miu Miu's are so dreamy, and I've had my eye on them forever.
3. Ann Demeulemeester Leather Platform Sandals: On days where it is unbearably hot, it is also unbearably difficult to choose out an outfit. These would be perfect to slide on and then run around the city in.
---
Samantha Sutton
Editor
1. Fenty Puma Jelly Slides: Leave it to Rihanna to bring back slides reminiscent of those jelly sandals from my '90s childhood. Thankfully, these babies don't have a back, which means I'll stay blister-free (something I can't say about the styles of yesteryear).
2. Sophia Webster Appliqued Metallic Leather Sandals: Despite being short, I've basically given up on heels—the pain, IMO, just isn't worth it. For fancier occasions, I'd much rather go with something chunkier, aka this block heel from Sophia Webster. They'll be easy on my feet while meeting that black-tie dress code, and since metallics are neutral, the pairings will be endless!
3. Tabitha Simmons Petal Festival Sandals: To me, a good, everyday pair of summer shoes are versatile enough to wear with both cutoffs and sundresses but still have a little...oomph to them. For example: While the blue design makes these Tabitha Simmons sandals really pop, I can still picture them looking great with everything in my closet.
---
Laurel Pantin
Editorial Director
1. Cornetti Sandals: I love these Cornetti sandals. I wrote about them last week I love them so much, and they haven't left my feet since I got them. They're just perfect. So perfect that now I'm considering getting them in black as well. And they're under $300, which means the cost per wear is basically free.
2. Hermès Oran Sandals: I've wanted a pair of these since forever, but I think this year is the year I finally take the plunge. Size 40 in tan, please!
3. Topshop Hacienda Sandals: These are just $40, so I'm buying them in every color. They're just the thing to complete my general kindergarten-teacher-in-Positano look.
Part of the series:
WWWRN