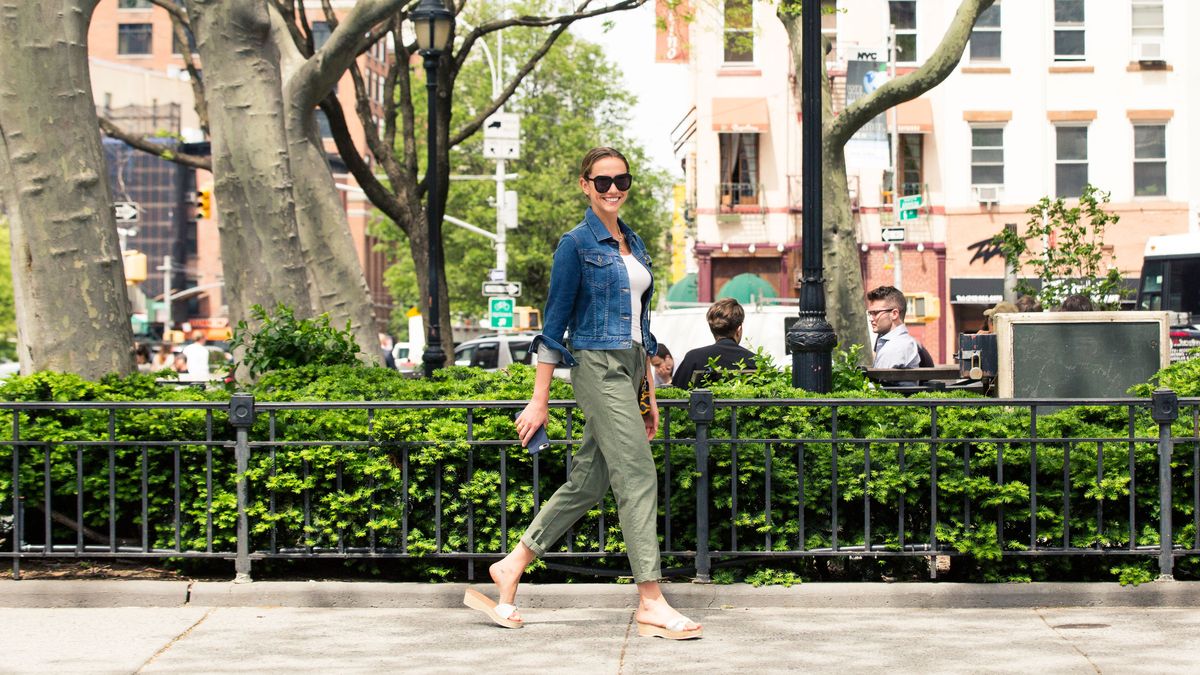 Fitness
It's totally possible to stay cool and dry, even after the sweatiest workout of your week. In collaboration with UNIQLO.
Alec Kugler
In the long(ish) list of excuses I make to avoid working out, schlepping around the city in damp, sweaty clothes ranks pretty high. Ditto carting them around in a little plastic baggie in my yoga bag or tote. All together now: ew.
The whole athleisure thing is a subtle blending of street clothes (not streetwear, those categories are, in fact, not the same!) and workout wear, meaning that most "athleisure" pieces fall into neither category completely—not totally suited for a hot yoga class, yet also not entirely appropriate for a meeting. Well, most athleisure, that is.
There are a few exceptions, UNIQLO's AIRism line being one of the main ones. AIRism is a pretty even blend of items that are meant to be worn wherever, whenever—think classic white tees and bomber jackets, and straight-up athletic wear like leggings and sports bras. All of it designed to keep you cool. Think of it as the polar opposite of HEATTECH—layering one of the line's whisper-thin camisoles under your summer dress will *actually* help keep you cooler than if you just wore one layer. It's quick-dry, too, so if you do happen to wear it to hot yoga, by the time you're back on the street you no longer look like you just fell in a pool. It's genius.
Given that it's just beginning to be hot as hell in New York, and I desperately need anything other than a bucket of ice water over the head to keep me from overheating, I tested out UNIQLO's offerings, going from three of my favorite workouts to other parts of my life without looking too much like I just came from the gym.
---