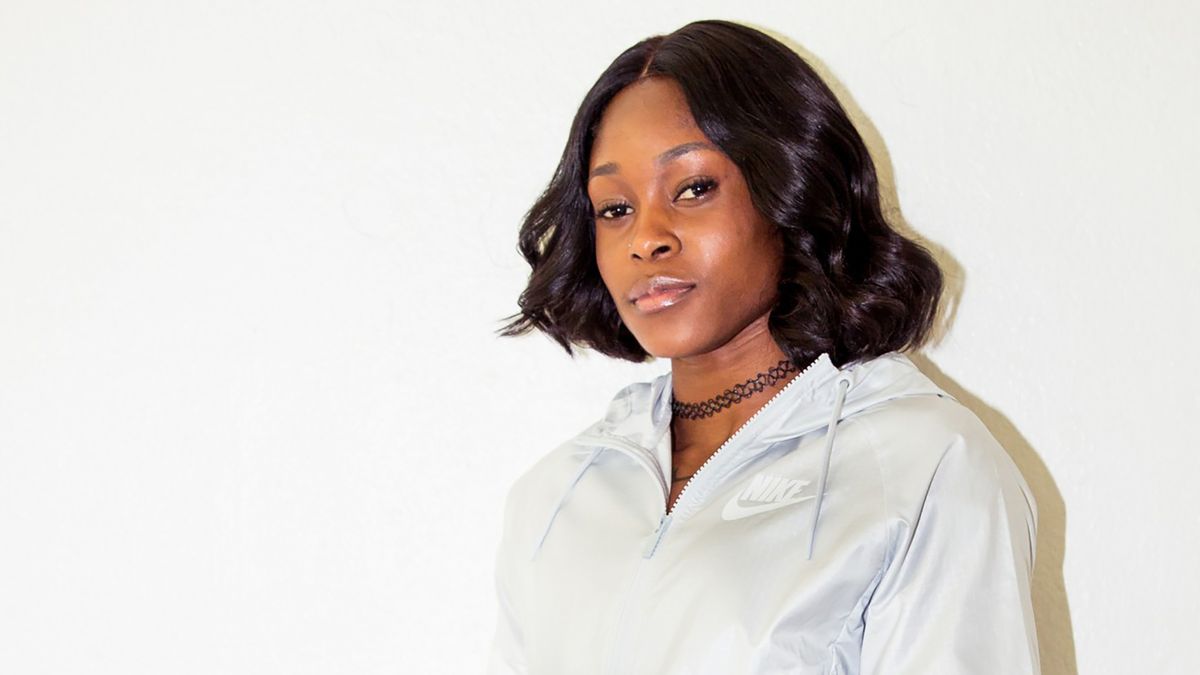 Health
The fastest woman in the world talks her Nike Beautiful X Powerful collection and why it's important to have a good support system.
Travis Schneider
It's crazy to think that there was a time (not too far back in history) when female athletes were somehow considered secondary to their male counterparts. While we still have a way to go (here's a thought: how about we just call them "athletes" without the gender moniker?), it's powerhouses like two-time Olympic gold-medal sprinter Elaine Thompson and brands like Nike who champion them, actively working to break down barriers in professional sports.
We caught up with Thompson in L.A., where she was shooting and celebrating her Nike Beautiful X Powerful collection (available June 1st) to talk what it's like to be the fastest woman in the world, as well as the motto she lives by, why gender makes no difference when it comes to athletes, and how she hopes to motivate other athletes to achieve their goals.
---
The moment she decided to get serious about running:
"It was 2013, after I made my first national team at the Jamaican trials when I went to the CAC games in Mexico. From there, I started getting more serious [about running]. I wanted to be more professional, so I took it to the next level."
What training season is like:
"[Training season] is hard, as usual, but going well so far. We train twice per day. We train for roughly four hours in the morning and two in the afternoon. I wouldn't say [I get] exhausted, because I'm used to it. This is our work, our job, so we need to get used to it."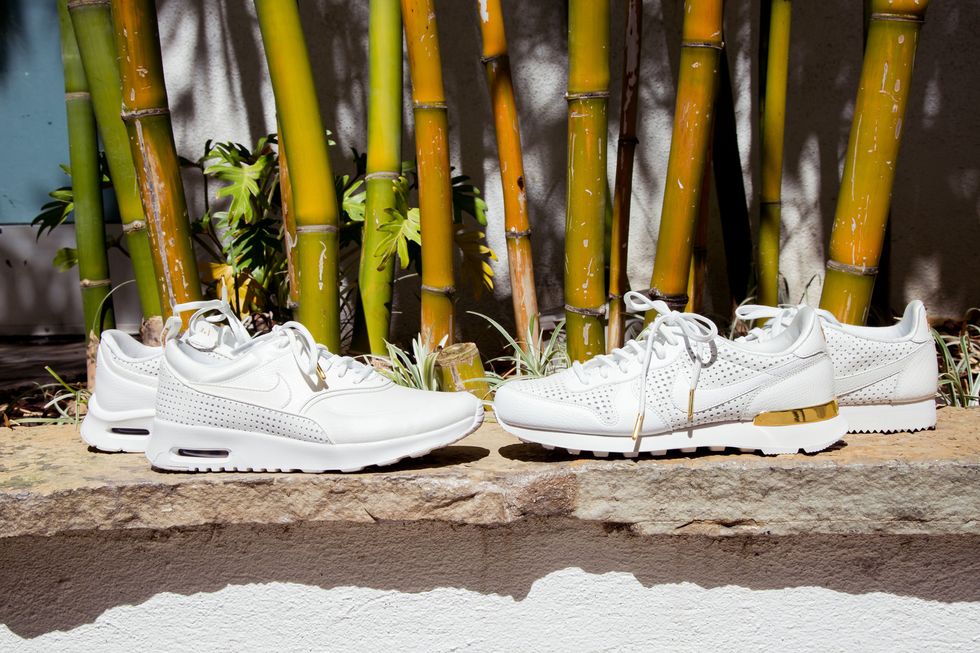 On her Olympic win:
"I surprise myself each time I go out there and compete. I didn't see myself as a champion, an Olympic champion, or a gold medalist. I've never seen that dream; my dream was to make the Olympics, not to be the champion. Every time I look back on the videos, if I had to use one word to describe it, it would be 'amazing.'"
The motto she lives by:
"I stick with the line 'One life, one chance.' When there is that moment where you get that chance, you just have to take it."
On seeing her motto immortalized on a Nike shoe:
"It's the bomb. I am working on something with my name on the lace, the time that I ran, and my quote on it, 'One Life; One Chance'. [The first time I saw it] I was freaking out, of course."
She doesn't see the difference between female and male athletes:
"Everybody is going out there to compete. We are always lining up and ready to compete. We are determined to go out there and perform. It doesn't matter if you don't think you are going to do your best; we are going to compete to see where we are at. We know our status, and we are just going to go and compete because we are women. We make it happen."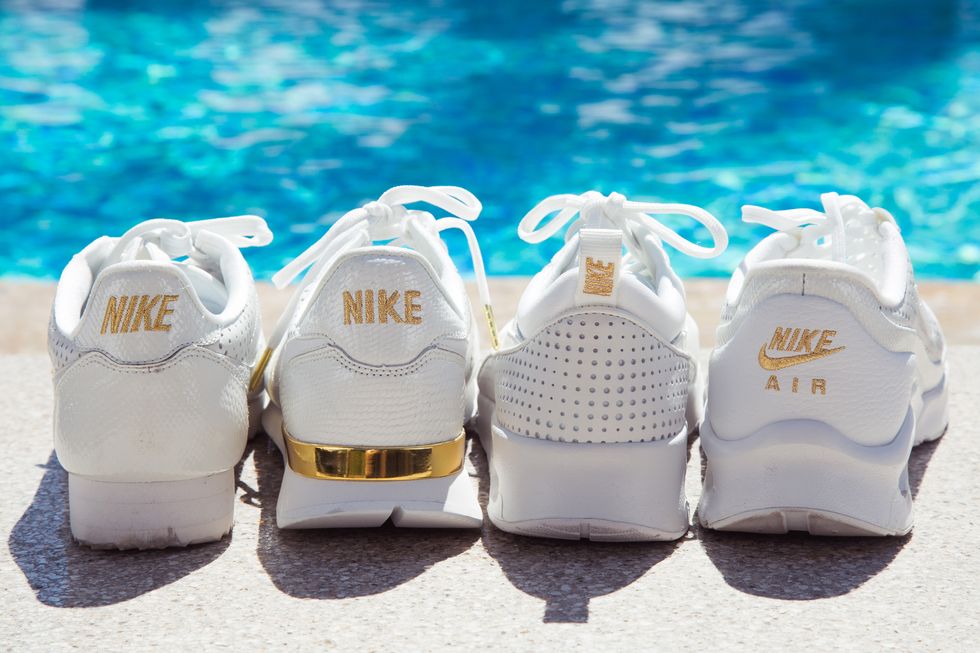 Why what she wears is important:
"Whatever gear you put on will give you that boost to compete. Before the track meet, you have a little time to say, 'Okay, I am going to wear this sneaker, this spike, this headband.' I am that person, I want to pick everything out. I say, 'I want to wear this because it's going to give me that energy.' There is even a certain type of music that's going to give me more energy to go out there and compete, too. It's all in the uniform."
The music that gets her pumped up:
"I listen to Dance Hall when I'm going to compete. It's fast and energetic."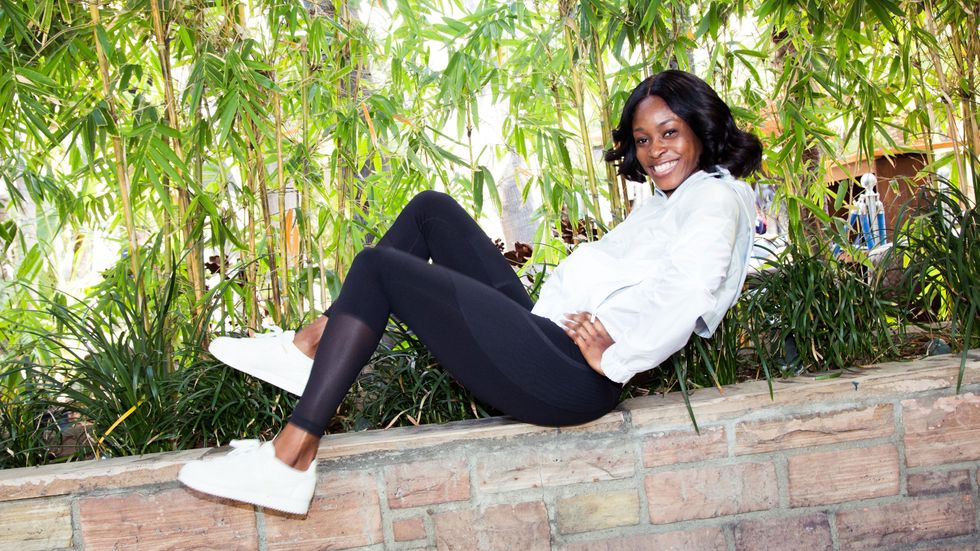 The advice she would give aspiring athletes:
"It's always good to be you. Don't go out there and be somebody else, be you. Stay humble, and work hard toward your goals. Have somebody to look up to and talk to when you're down. If you have a bad training session and they can ask what you did wrong and what you can do to correct yourself, it's always good to have someone you can talk to and motivate you. I want to motivate others."