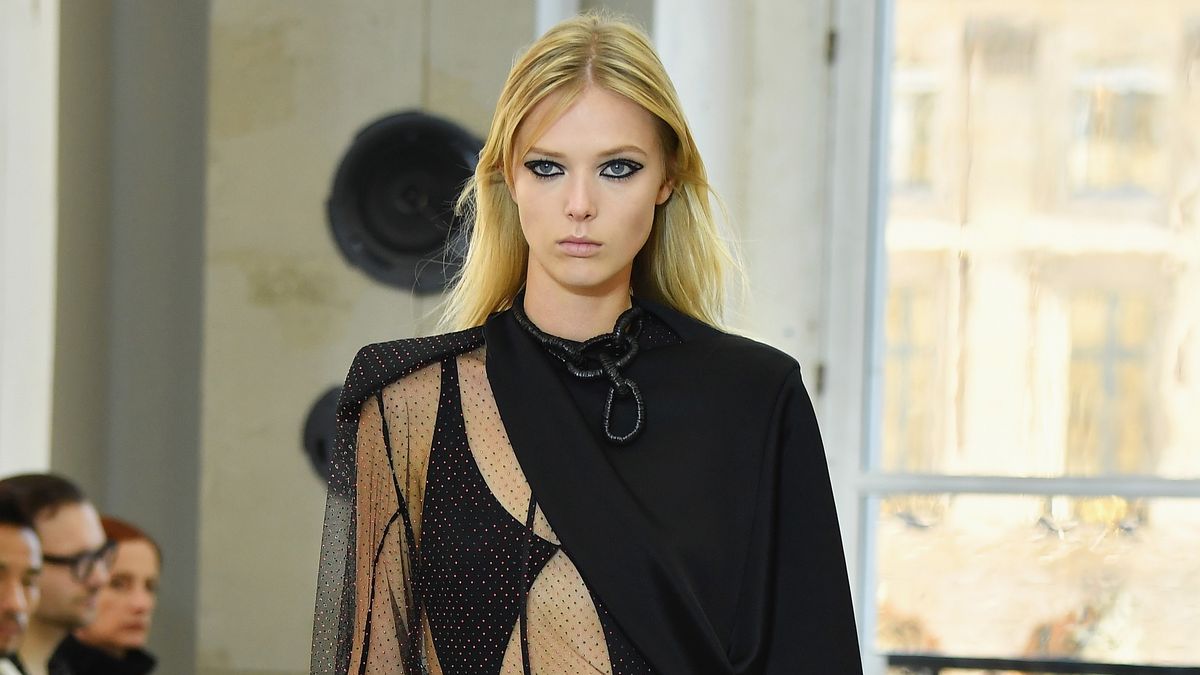 Models
Why Are Models Still Being Told They're Overweight?
We *thought* the industry was becoming more accepting—but is it?
A few weeks ago, there was good news for the fashion world: France's underweight model ban, first proposed in 2015, finally went into effect, meaning that those hoping to walk for Paris fashion week must now provide a doctor's note proving they have a healthy BMI. The consequence for employers not following the strict new rule? Fines up to $82,000 (or worse, six months in jail).
It was a good move in the right direction, but there's still plenty of work to be done worldwide—and perhaps nothing proved this more than an upsetting Facebook post written by model Ulrikke Hoyer. While Ulrikke was all set to walk in Louis Vuitton's recent Cruise Show, her plans changed once the casting agency decided she looked too "bloated" to participate—after she'd already flown to Japan, attended a variety of fittings, and starved herself (per suggestion) to fit the impossible standard.
The story in her own words, below:
---
While a post like Ulrikke's isn't rare, it's still very hard to read—especially when curvier models like Ashley Graham, Candice Huffine, and Iskra Lawrence have been stealing the spotlight more than ever, landing covers of major fashion magazines, walking in runway shows, and appearing in campaigns (the same thing goes for bloggers and other unconventional body types). But if the industry, and society in general, are starting to accept a variety of shapes and sizes, and we all realize that the old standard of beauty is unrealistic and unhealthy, why are already thin models being told they're too heavy? Just to—stating the obvious here!—wear clothes?
We have found the silver lining of this whole situation, though: Ulrikke's post—just like the one highlighting the mistreatment of models at Balenciaga's Fashion Week casting—is going viral, which will likely spark outrage, which may then lead to *actual* change. One can only hope, because this is really getting ridiculous.