*Actually* Be Ready for Summer in 60 Seconds
You didn't seriously think that you were ready for the warm weather just yet, did you?
Hair
It's all happening, guys—we're leaving our apartments with one too many layers on, starting to complain that it's a little too warm on public transit, and we're actually wanting to wake up early to go for a morning jog. All these signs point to the fact that the months of sunbathing and bottomless margs are upon us. But even though we've been counting down the days to this since, uh, the end of summer last year, we're finding ourselves ill-prepared for what lies ahead, hence why we're currently dependent on everything below to get our hair and skin ready for the glorious months ahead.
---
---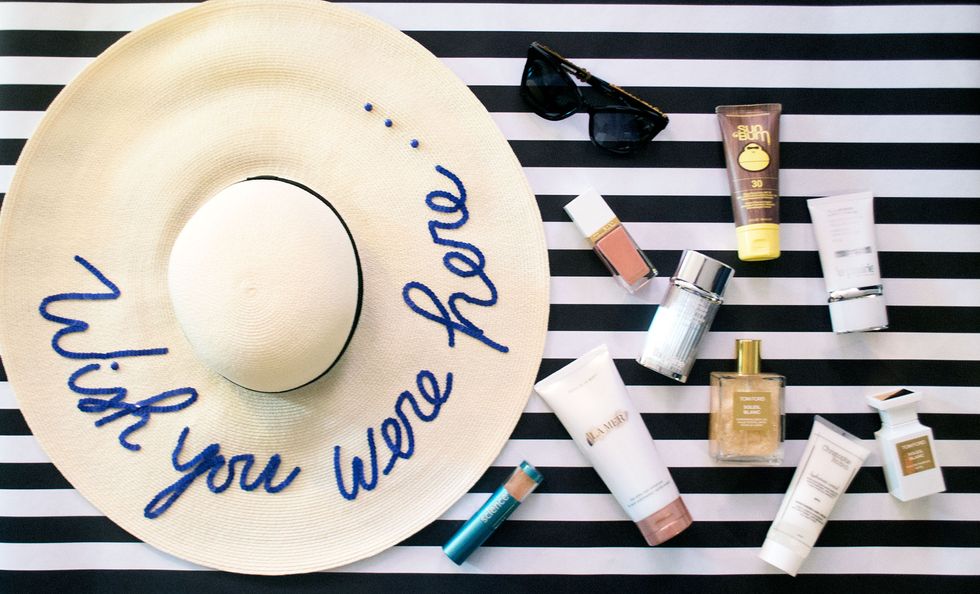 We're sorry to be the ones to burst your carefree tanning bubble, but laying out for hours on end is going to have some not-so-cute effects on your skin down the road, so it's best to slather up now and have less regrets later. Click through above for more on this very topic.
---
There's no avoiding pools, beaches and, well, sweat in the warmer months, so rather than convincing yourself that your makeup will not slide off your face, instead invest in the products that will make sure it all stays in place, no matter how many water fights you get into.
---
We have no shame in admitting that when summer rolls around, we get straight-up lazy with our beauty routines. But rather than totally skip over a few steps, we simply invest in products that quite literally do the most.
---
Some sweat more than others—for those of you on the not-so-lucky end of the spectrum, you know how embarrassing things can get in a literal sticky situation. Jot down these tips now, and be stress-free later.
---
You didn't honestly think we forgot about your hair, did you? Nah, your head top needs a whole lotta lovin' in the warmer months—summer-proof your hair now, thank us later.