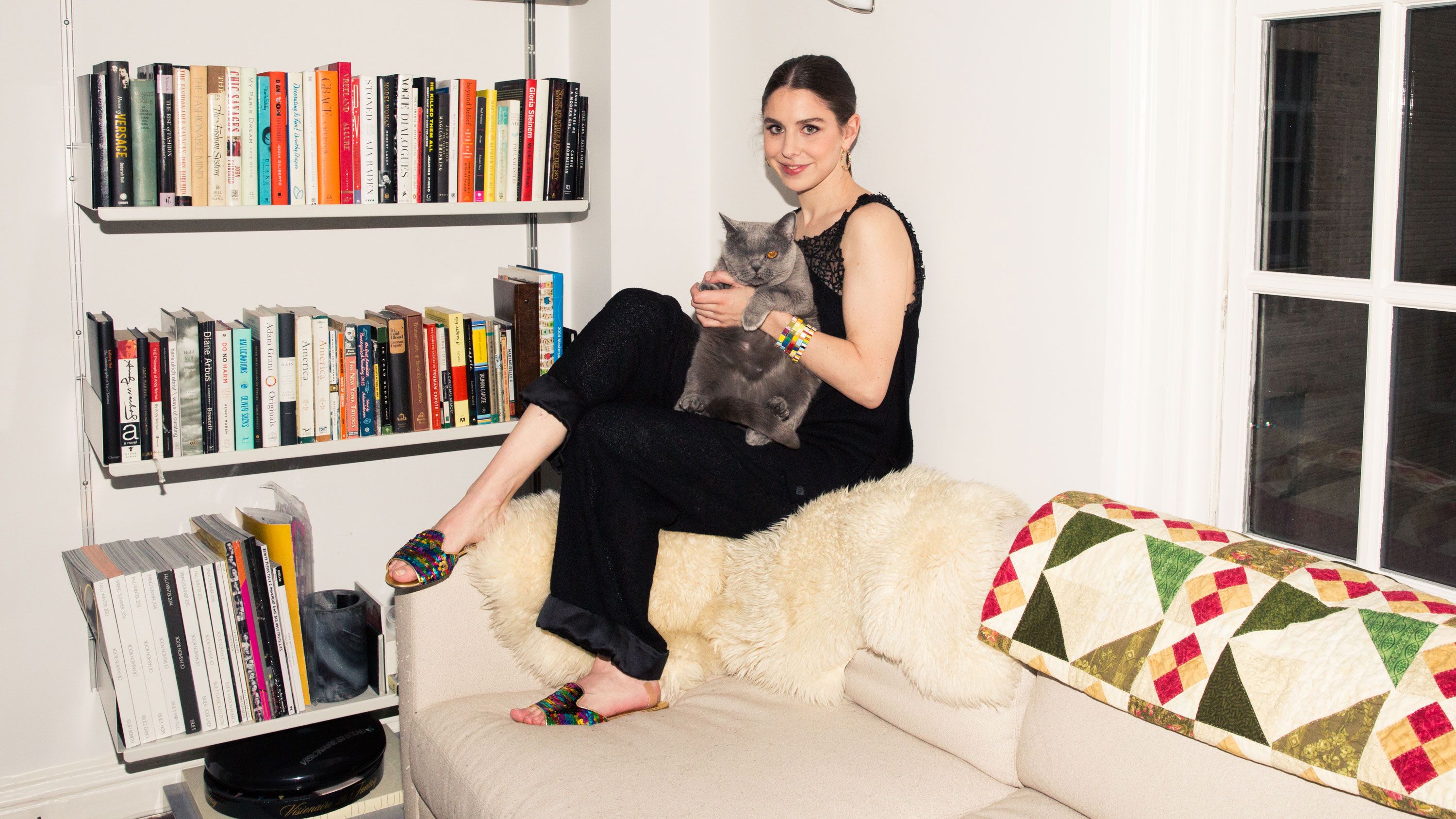 Shopping
The InStyle insider Ruthie Friedlander taught us a thing or two.
When InStyle site director and CHANEL and The Row alum Ruthie Friedlander told us, "There were so many things I was interested in, but fashion always felt like something I was never cool enough to go into," we gave her a little bit of a friendly side eye. "Cool" actually might be the first word we'd use to describe her.
If you haven't checked out her closet yet (or her cat!!), do that immediately, then check out our top picks to get her style below. 
---
The key to confidence is in the jewelry you wear
Ruthie loves (and saves up for) special pieces of jewelry because she thinks they tell stories. "I don't have to worry if it'll fit me or how it's going to feel on my body or what people are going to think about how it looks on me." Good point! And just because Ruthie's personal favorites are her Raphaele Canot earrings doesn't mean all jewelry purchases have to break the bank.
Luxury is ease (as endorsed by Mary-Kate & Ashley)
Ruthie worked at The Row for a bit where she learned all about the ins and outs of a luxury brand. Her biggest takeaway, though, was that fashion doesn't always have to take effort and that the best things are also the easiest things—a plain white tee, a slouchy sweater, a simple skirt or a worn-in pair of jeans.
Heels go with everything, always
We noticed that Ruthie had a lot of heels—but they weren't all five-inch-tall stilettos. Some of them were two-inch-high sling-backs or mules. Even though she had a pretty wide variety, they were all perfect for the office and beyond. We were getting tired of white sneakers anyway.
At the end of the day, fashion is fun
Seriously! It's something a lot of people seem to forget, but it really is. With a pair of rainbow pumps or a neon yellow dress, we can change our mood and become someone else. Even though Ruthie has an enviable career path, she takes time to appreciate how lucky she is and to remind herself that fashion is fun above everything else.