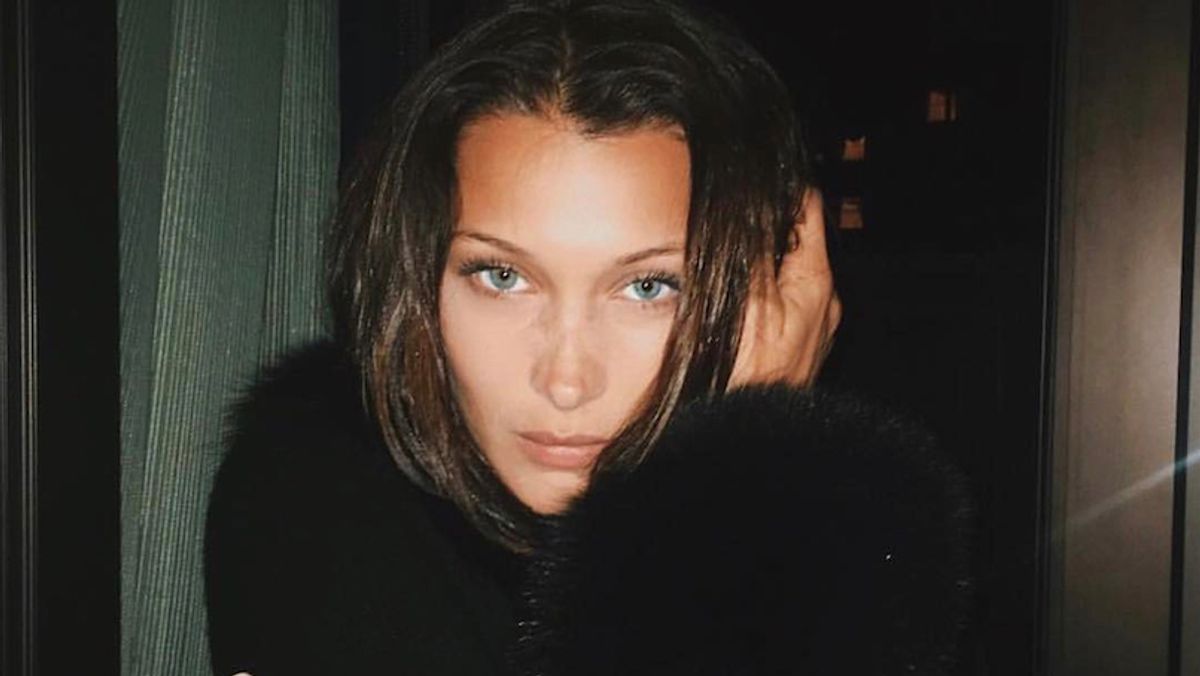 Models
Bella Hadid Probably Loves This '90s Movie Just as Much as You Do
Really, how could she not?
It's no secret that Bella Hadid has been loving '90s style: practically every time she steps out, she's rocking colorful shades, a tube top, or a choker, instantly giving us flashbacks to the days of the Spice Girls and Olsen twin movies. But the model's latest look—a fur-trimmed sweater, white tank and a school girl mini, all from her Chrome Hearts x Bella collection—was no doubt inspired by Cher from Clueless. Seeing the looks side-by-side, the resemblance is uncanny, so scroll on for proof that Bella loves this film just as much as the next fashion girl.
---
Once we saw Bella's press day look, we *knew* it was familiar.
It looks like the edgier version of this outfit from Clueless!