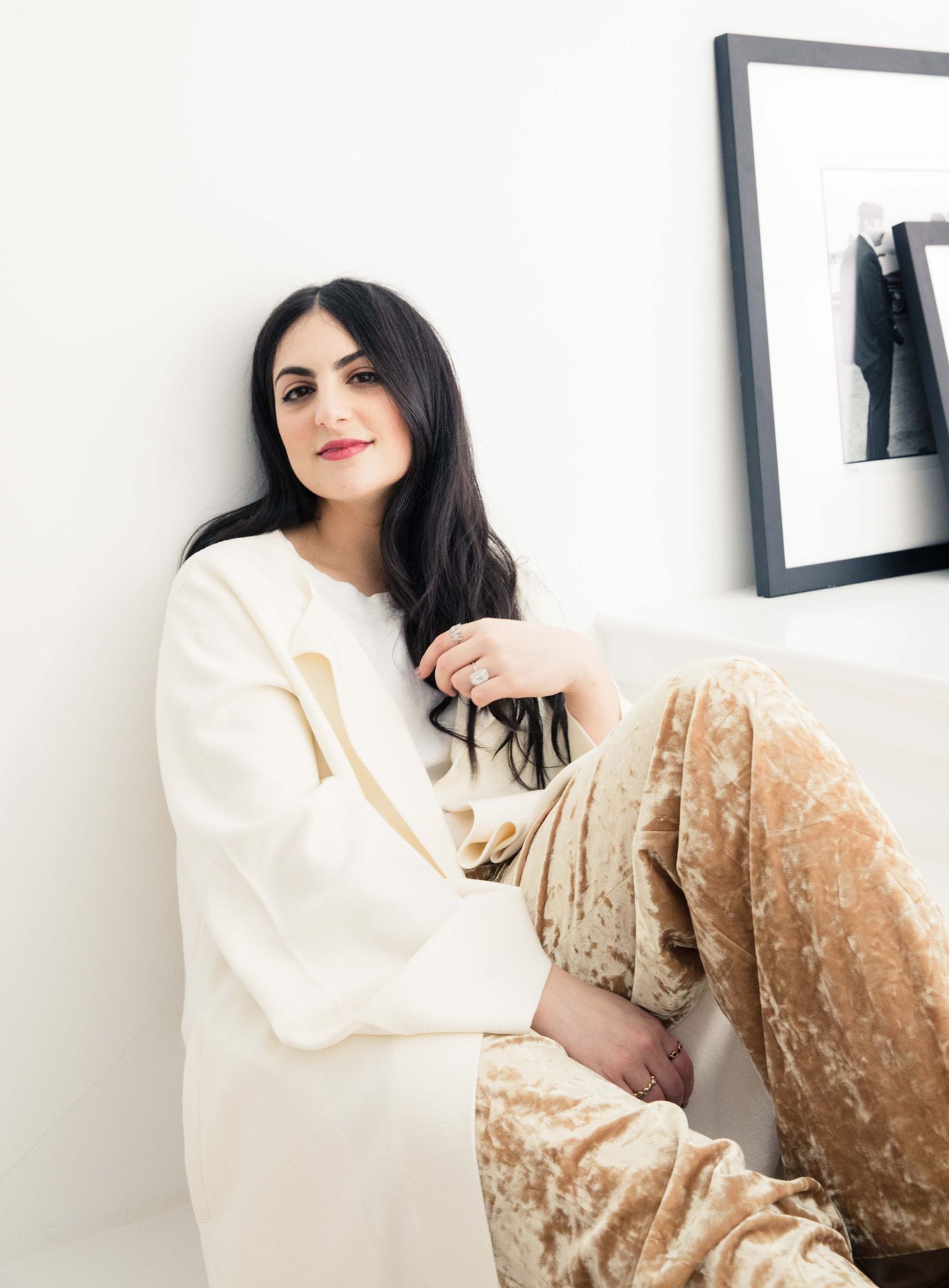 Closet
Turns out By Chloe's Samantha Wasser isn't just an expert in the food industry. New York.
Emily Ramshaw
By now we know just how much of a foodie
By Chloe
's co-founder,
Samantha Wasser
, truly is. We also know that she's addicted to packaged bread, swears by packaged meals, and is known to take many a chlorophyll shot (it's truly amazing what you can learn about someone
by raiding their kitchen
). But did you all know that the restaurateur is also vintage-obsessed and that, according to her husband, she spends way too much money online shopping? Wasser is someone who you want to sit down with for an entire day, grilling them about all of their shopping tips and tricks. Her closet is brimming with the likes of Prada, Rochas, Trademark, Olympia Le Tan, and Valentino. Then there is the jewelry—oh, the jewelry. Wasser made it very clear to us that she has a strong jewelry obsession, although we probably could have guessed that ourselves after seeing her collection. And even though her infatuation is with costume jewelry, we were still floored to find out that she gets each piece for anywhere between $40 and $100 (more on that later). For someone who is constantly on the go, expanding the By Chloe brand (she's the brains behind all of their amazing, on-point branding) and gearing up for the opening of her new restaurant, The Sosta, this spring, it's amazing how put-together and glam Wasser constantly looks. She admitted to us that it's pretty much a given she is wearing
Morgan Lane lingerie
under every outfit (it helps to have friends in high places), and that her nails look immaculate thanks to Cov-alum 
Mei Kawajiri
. Click through the below gallery to take notes on Wasser's favorite brands and learn about her skincare routine (we can't see why anyone wouldn't want skin like hers).