WWWRN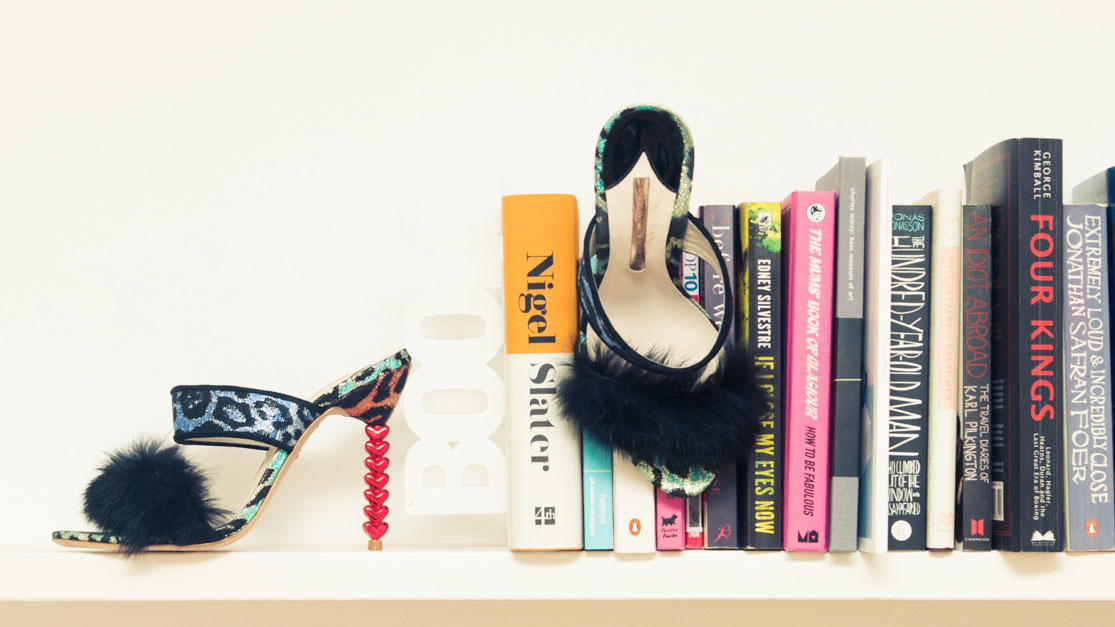 18 Pieces That Are Perfect for Wearing on a Spring Weekend
We're in full-on summer mode.
Our group chats currently look a little something like this: Patio drinks? Picnic in the park? A bike ride? Reason being that, in case you guys haven't noticed, warm weather is finally here, and we are planning to take full advantage of it this weekend—even if it rains (that's what umbrellas are for, after all). Here is everything our editors are wearing and coveting on this first weekend in May.
---
Jodi Taylor
Assistant Editor
1. Burberry DK88 Medium Top Handle Bag: I'm in NYC this weekend, and this bag is quite literally perfect for me to go from day to night with. It's a great size: big enough for me to carry around my phone charger and a water, yet small enough that it's never getting in the way.
2. Fenty x Puma Kimono Sleeve Suspender Dress: This summer, I am going to be living in dresses, typically of the t-shirt or sweater variety, because, well, that's my vibe. This Fenty x Puma one is perfect for Spring weather when you want to show a little bit of skin, but not too much.
3. Stuart Weitzman Clinger Boot: Chunky boots are my thing, typically because you can take them from morning to night without a hitch. That's exactly why I plan on wearing these to go shopping on Lafayette and then dancing at Up & Down—bless you, Stuart Weitzman.
---
 Hannah Baxter
Assistant Editor
1. Burberry Python and Leather Sandals with Buckle Detail: Nothing catches my wandering eye quicker than a perfect snakeskin print, and as I slowly fill up my closet with comfortable block heels for summer, these are a definite must-have. I'm not mad at the extra large hardware either.
2. La Perla Lace and Jersey Soft Cup Bra: My favorite go-to look for warm days is a drapey low-cut white t-shirt with just a hint of a lacy black bra underneath. This one from La Perla is all comfort while still being chic. Extra points for pairing it with the matching bottom, like a grown-ass lady.
3. Nomia Cropped Jumpsuit: While my love of a good coverall is well documented, I'm always hoping to find something similarly effortless for nice weather. This brick red Nomia jumpsuit looks made for my weekend plans of lounging around a friend's Brooklyn backyard sipping margaritas and eating copious amounts of BBQ.
---
 Tara Gonzalez
Assistant Editor
1. Goldenage Norma Shoe in Zebra: My closet tends to be filled with extremes, so when I decided to stock up on boots this past winter, I went hard. Now I have lots and lots of boots but absolutely no sandals. I'm ready to show off my pedicure, though, which is why I really want these perfect little heels. They're a great height for work, going out, and the subway. Also, I have seriously fallen in love with zebra print recently, and I don't plan on slowing down anytime soon.
2. Jacquemus Pleated Fan-Detail Midi Skirt: Hi, skirt that I really, really, really need. It's high-waisted, goes with everything, and the fan detail makes me think of origami, Spain, and my grandmother fanning herself in the summer all at the same time. I'm really tired of the high-low skirt trend but love the way these fan shaped ruffles fall down the side of the skirt and how the leg peeks out just the right amount.
3. Miu Miu Printed Cotton-Voile Skirt: My closet also has a serious shortage of skirts, which is why I have two on my wishlist. I often find most skirts boring, but this Miu Miu skirt is anything but. The planets, the colors...it's just so incredibly fun. As someone who really pushes the does-this-count-as-a-shirt? envelope in the summer, this long-length skirt would be perfect for balancing out all my very cropped tops. Gimme!
---
 Samantha Sutton
Editor
1. Goen J Cropped Pants: Every year, I seem to forget what 70 to 75 degrees feels like: some days, I'm sweating, but then when I wear a dress, I'm freezing. So I'm currently playing it safe with culottes, and I have my eye on this versatile striped pair. Not only do they seem breezy enough for in-between days, they look pretty comfy, too!
2. Mother of Pearl T-shirt: I've recently decided that my warm weather uniform will be "easy" and "casual," mostly consisting of the various bottoms I have on rotation paired with some not-so-simple T-shirts. This pearl-embellished option will be the perfect addition to the collection!
3. Rosie Assoulin Top: My birthday is Friday, and sorry—I tend to make a big deal about these things (possibly a symptom of only-child syndrome). While I don't have any fancy plans, I *do* feel the need to wear something special and statement-making, so naturally, this ruffle-sleeved top is calling my name.
---
Meagan Wilson
Editorial Manager
1. Gucci Pyjama Top: This haphazardly tucked into a denim skirt and some beat-up sneakers is all you will find me in this summer. (I mean, I wish). 
2. Cartier Panthere de Cartier watch: Oh, and this. If anything allows you to get away with doing the very bare minimum clothing-wise (aka summer), it's a very fancy old-school Cartier watch. The ultimate investment piece, y'know?
3. Tom Ford Beauty Fleur de Portofino Body Spray: The final touch? This Tom Ford body spray. I can't be alone in finding the concept of bougie body spray kind of incredible—it even comes in an aerosol can. It doesn't hurt that it literally smells like summer.
---
Dana Burke
Social Media Manager
1. Allbirds Women's Wool Runner: Warmer weather means I'm trying my best to ditch the subway in favor of walking everywhere. I already own Allbirds' wool lounger, which are *super* comfortable (walking-on-clouds comfortable—not an exaggeration), so I'm hoping to add the brand's wool runners into my shoe rotation, too, because variety.
2. LoveShackFancy Jenna striped cutout cotton-blend dress: 'Tis the time of the year when I buy summer dresses in abundance. This striped number is perfect for lounging in the park with some friends and some wine.
3. Jo Malone Wood Sage & Sea Salt Cologne: A change of season calls for a change in fragrance. This ocean-y yet woods-y scent takes me to the beach, even when I'm stuck in the city.
Part of the series:
WWWRN