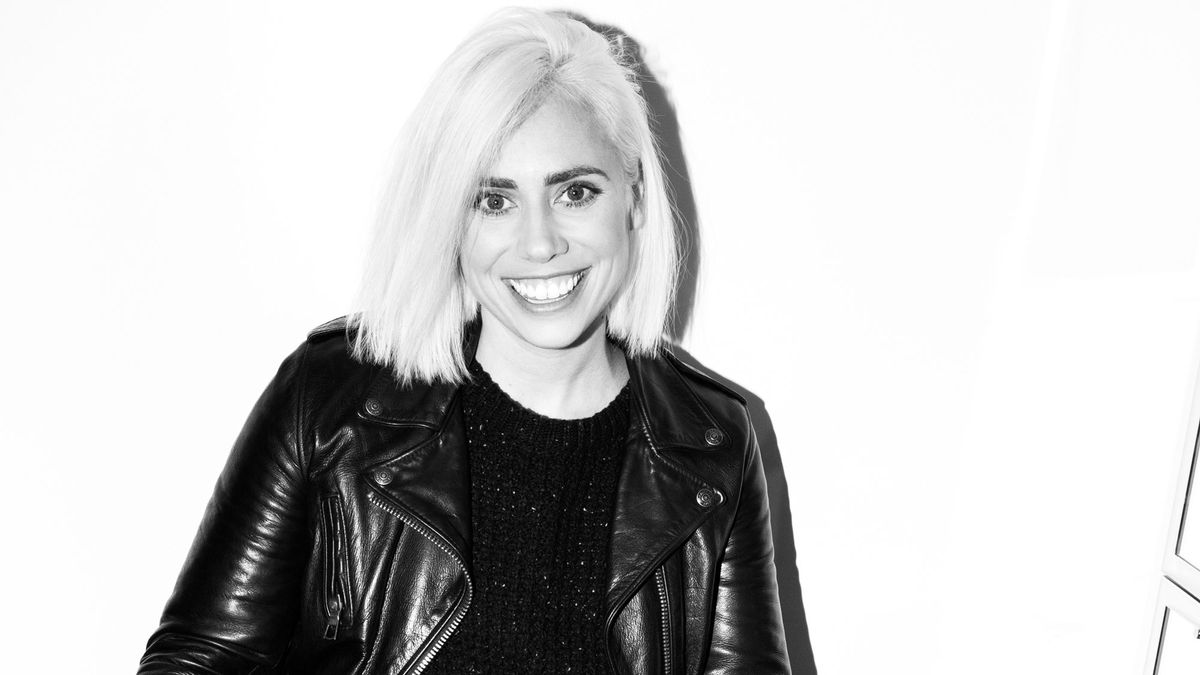 Culture
How One Photographer Is Breaking Down the Stigma around Mental Health
Exploring a Team Cov-alum's first solo project.
Renée Rodenkirchen
When longtime Team Cov member Renée Rodenkirchen (you might remember her from this) first made the decision to freelance, we were, truthfully, a little bummed (if only for the most selfish reasons). (Although she's not exactly a stranger around these parts, as you may have gleaned from this or this). But once she shed a little light on what she'd been up to solo? We were, in a word, thrilled.
Opening tomorrow (!), her first solo project, Submerged, explores the stigma surrounding mental health through a series of emotionally-charged black-and-white photos. Set in a bathtub, Renée captured participants (sourced from her IRL friends and family), as well as herself, first underwater, and then as they emerged—a powerful visual that completely captures the tension between alternate feelings of crisis and relief. Here's what she told us about working on the project, vulnerability in her work, and how her own experiences fueled the series.
Submerged opens May 4th 7-10pm in collaboration with Creator Class at Free Space and runs until May 6. Click here to learn more.
---
How the concept first came about:
"I did a test project with [this series] when I was doing my MFA in documentary media. I didn't realize how much the imagery would stick with me, but over the past six years, I've been mulling it over. Lately, it's really come back to me, especially going through this transition—leaving a full-time job and going freelance."
On the objective of Submerged:
"The show is about creating a dialogue around mental health. Everyone goes through ups and downs with emotions to different degrees. Part of this project is to get away from labeling and make the notion of crisis relatable. When we label those experiences with medical jargon, it creates barriers to talking about mental health openly. It's about creating a commonality around mental health, where it's approachable for everyone."
How her own experiences shaped her work:
"Growing up, I was diagnosed with ADD/ADHD that later turned into anxiety and depression. I found ways to cope, but it was always a battle until I was in my early twenties, when I figured out how to deal through taking the time to actually work through my shit. When you're in it, talking through what you're feeling is really important, and it leads to healing. That was part of why I could get through what I did."
How she chose her participants:
"At first I wanted to have people I didn't know, but then I realized it's very personal. I chose to stay within my community, to show how common it is. My parents are both in it, my cousin, my friends, a colleague. If people I knew felt like they connected to the piece, then I photographed them."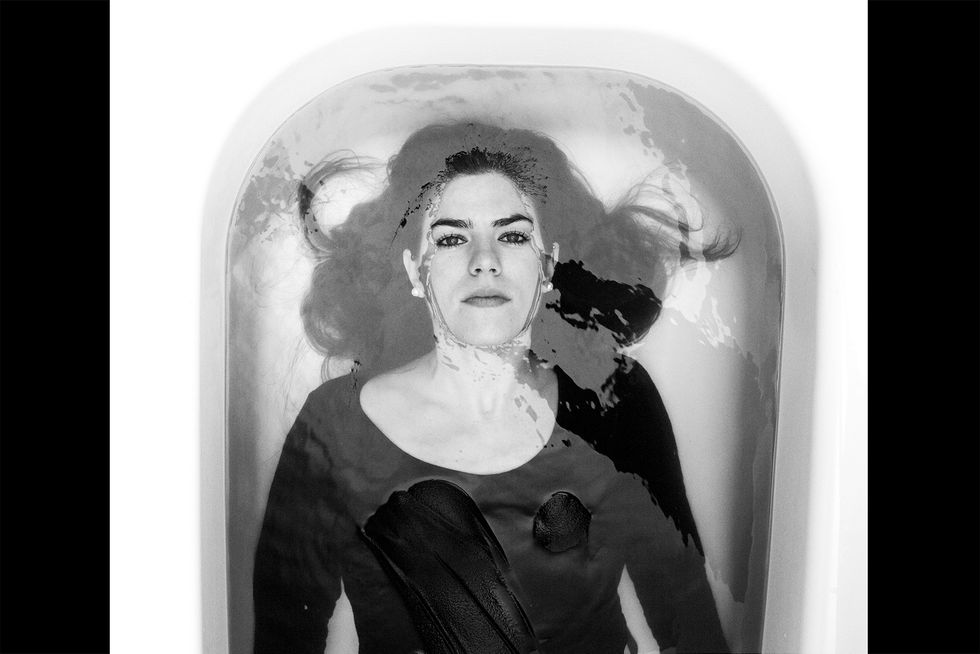 Why it was important to include a self-portrait in the series:
"With this subject matter, you can't talk about it and not be vulnerable. I don't think I could have done the project without being in it myself. In school, I filmed myself underwater and then coming up to breathe. At first I was just like, 'This looks cool.' Then I was at a point where I had lost two very close friends and had gone into a super dark place—in retrospect, I was dealing with PTSD. I was working through my feelings in my work."
How we still have a long way to go:
"I think it's great on a societal level that we're trying to be open about mental illness, but I don't think at work, for example, people would say, 'I'm feeling really depressed, I need to go home.' I don't think we're at that point yet. But the more you talk about it, the more common it becomes."
Why dialogue (like the one she's creating) around mental health is the only way we'll break down stigma:
"If you have shitty days or months, it's fine, but we need to be able to talk about it with each other. Even though you feel alone in those moments, you still have support around you. I'm guilty of it myself. 'How much do I share? Are people going to judge me?' At the end of the day, we're in the arts, and it's about self-expression. If you start holding back, you're not going to express yourself to the fullest extent of your creativity."