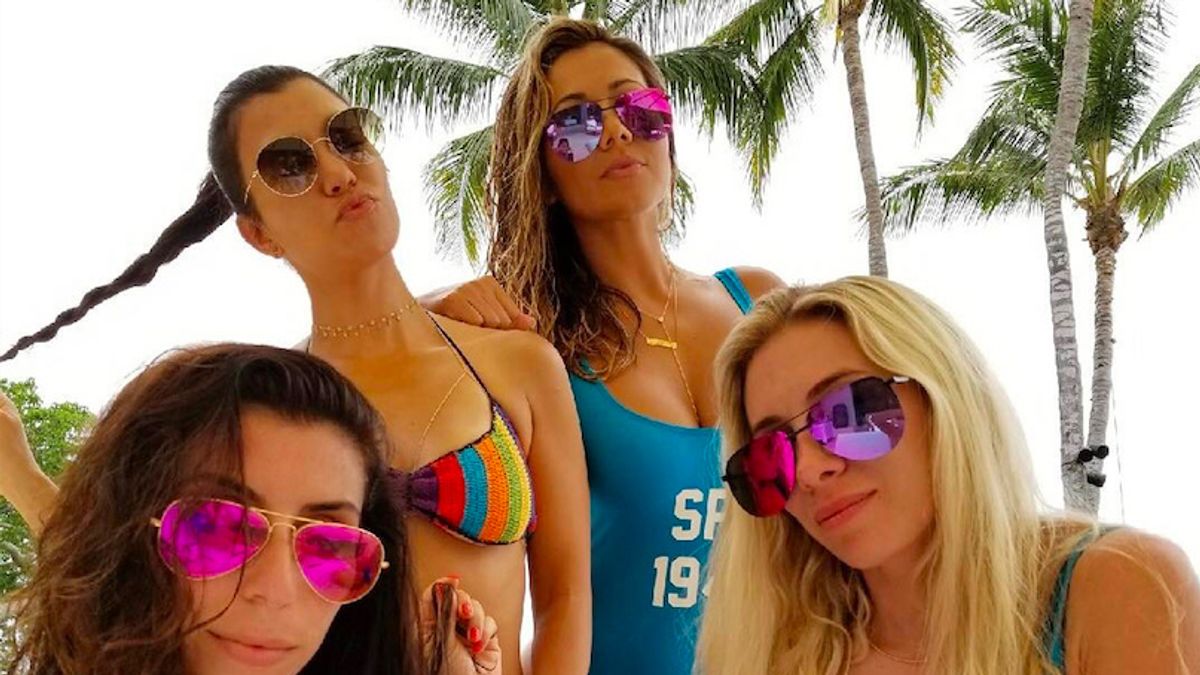 Celebrity
It has nothing to do with underboob.
Kourtney Kardashian may be on a mission to make "underboob bikinis" a thing, but we couldn't help but notice another style that continues to pop up on her feed: graphic one-pieces. Last year the star matched her pals during a girls getaway, wearing a pink Private Party swimsuit that said "Summer '16." This year, during her birthday trip, her crew did something similar, rocking blue versions emblazoned with "SPF 1942" (a nod to Don Julio 1942 tequila). While Kourtney herself skipped out on that exact uniform, she did wear a red suit that said "Mamacita," making it seem as if she's *officially* given this trend her stamp of approval. Now we're left wondering: What will they wear next year?!
---
1 / 5
Kourtney shared a photo of her friends in matching graphic swimsuits.
Photo: Courtesy of Instagram/
@kourtneykardash