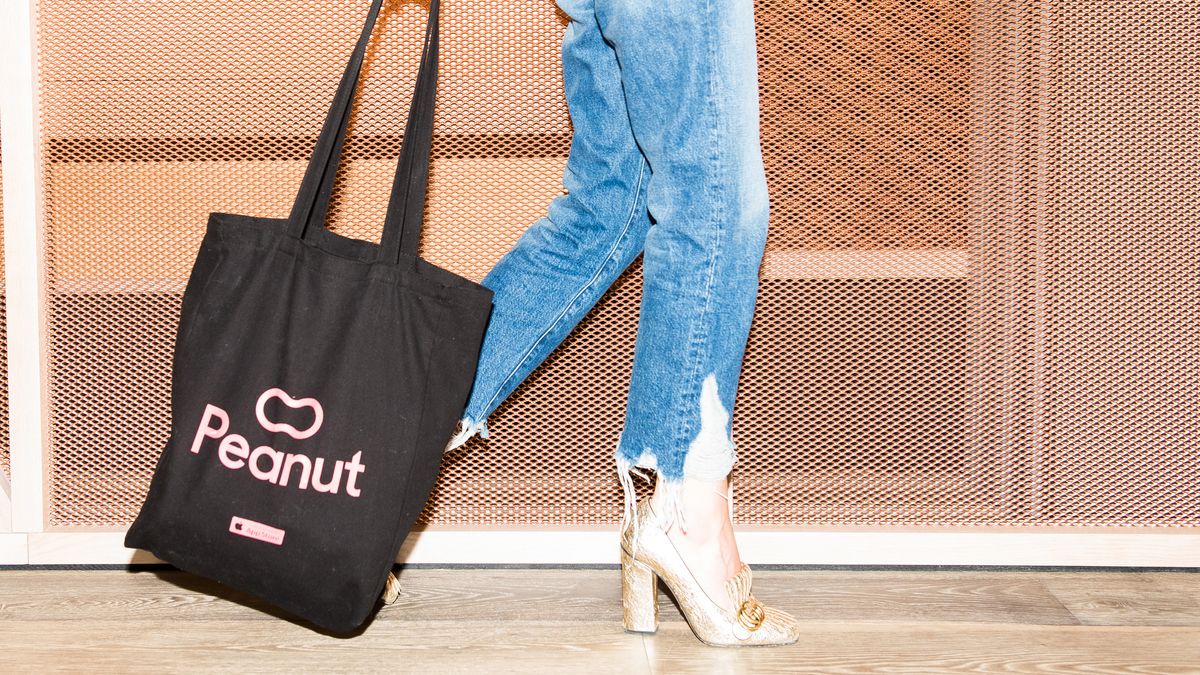 Career
Peanut's Michelle Kennedy took her knowledge of the dating industry and applied it to motherhood.
One of the not-fun things some young mothers we know express to us is that they feel isolated from a lot of old friends. Maybe you've experienced this yourself, or maybe you haven't—but if you think about it, it totally makes sense. Whereas at one time you could take an hour or two to get a glass of wine with your friends (or, like, fifteen minutes to talk on the phone, or any time at all to even do something like shower—which isn't necessarily a social activity, but still), suddenly your life feels completely taken over by all things baby.
"My girlfriends weren't at the stage in their lives where they were having children yet [when I had mine], and even if some of my wider friendship group were, we all lived in different parts of the city (and leaving the house to go anywhere further than 10 minutes from home with a newborn felt impossible)," says Michelle Kennedy, whose background is in developing dating apps in London. "I suppose what I felt most prominently, which isn't particularly comfortable for a 30-something woman to admit, is that even though I had lots of friends and was successful professionally, I felt quite isolated." Being someone who worked in the social tech space, Kennedy started looking around for social apps aimed at young mothers and found the existing products somewhat...lacking.
---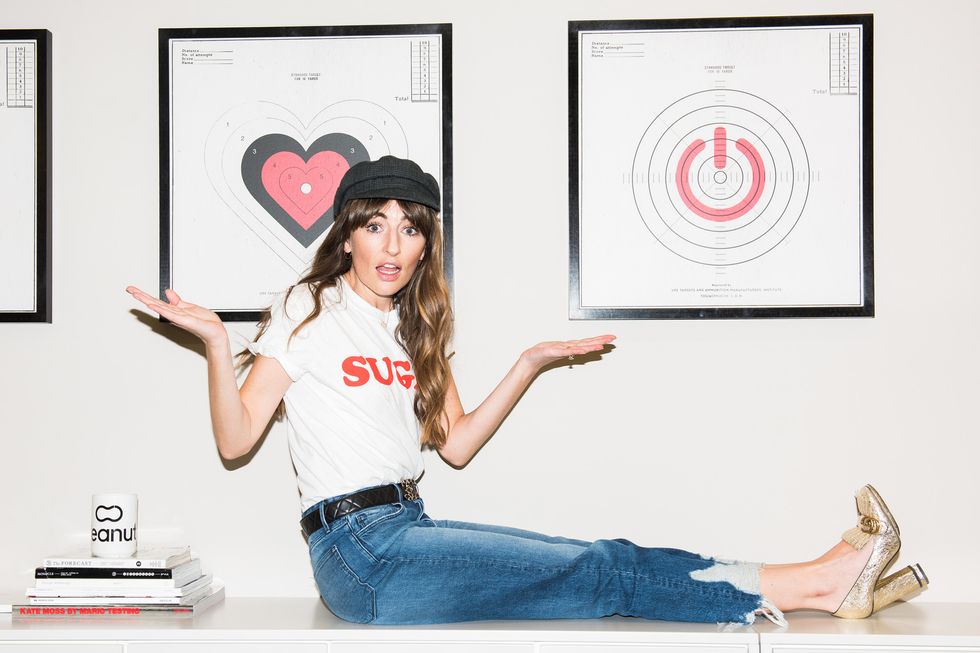 "[I was frustrated] with the existing products on the market aimed at mothers," she says. "I didn't recognize the tone of voice the products used, or the UX/UI being used. They felt outdated, old-fashioned, and in some cases infantilizing. I didn't feel like I'd suddenly aged, or become less relevant just because I'd become a mother, and yet the products seemed to have that expectation. I still had an expectation of great user experience, from products like Instagram or even the products I'd been working on, but I wasn't getting that from the products for mothers that were out there."
And so, she set out to develop Peanut, an app that launched just this month and has already blown up. She took all her expertise about what makes a working romantic relationship and applied it to platonic friendships with the added lens of motherhood—and the response has been overwhelmingly positive. "We launched our beta [version], and we were trending on the US and UK app stores. We hadn't even launched version one, and I was like, 'Shit, this is amazing!' I didn't expect it, and we had to do a lot of back-end server work because we weren't really expecting that. We thought it was going to be a really slow, gradual buildup, but it was crazy."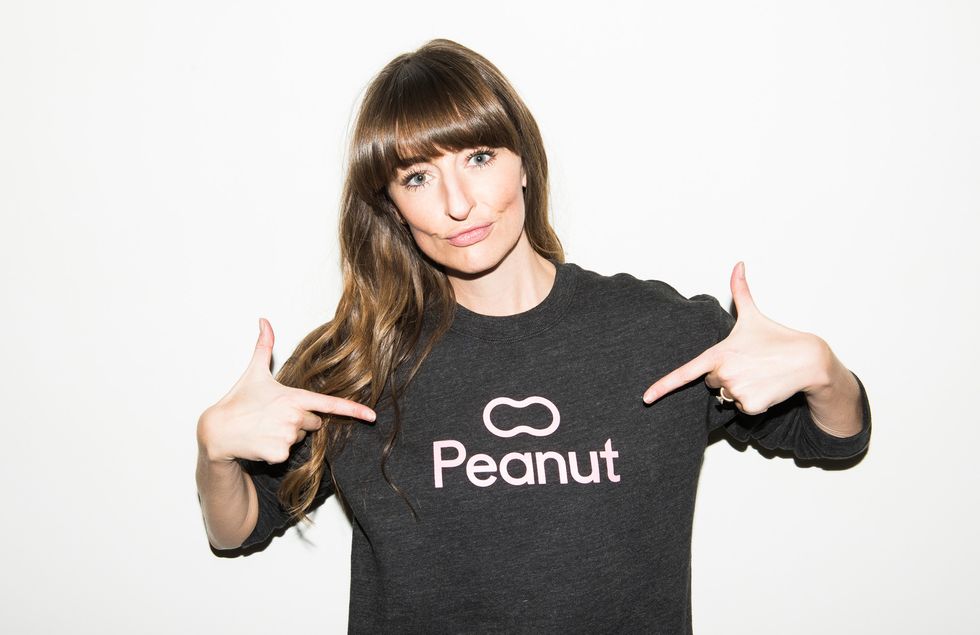 And if you thought it might be weird connecting with a new potential friend through an app, Kennedy thought of that as well, trying to make the experience as warm—and natural—as possible. "When you're looking at connecting women, you're thinking beyond 'I'll swipe right because you never know,' you're really thinking about the context of the connection; why does she want the connection, why does she need it? As a result, the dwell time on the profile becomes much longer. There may also be a reluctance to reach out, and think, 'What if she doesn't respond?' We really highlight all commonalities at various places within the app and make the route to sending a message much shorter and more frequent than any dating app. The risk is low, you don't have time to second-guess the other person's response, and if all else fails, you can send a sticker of a fist pump, and who doesn't love a sticker?!"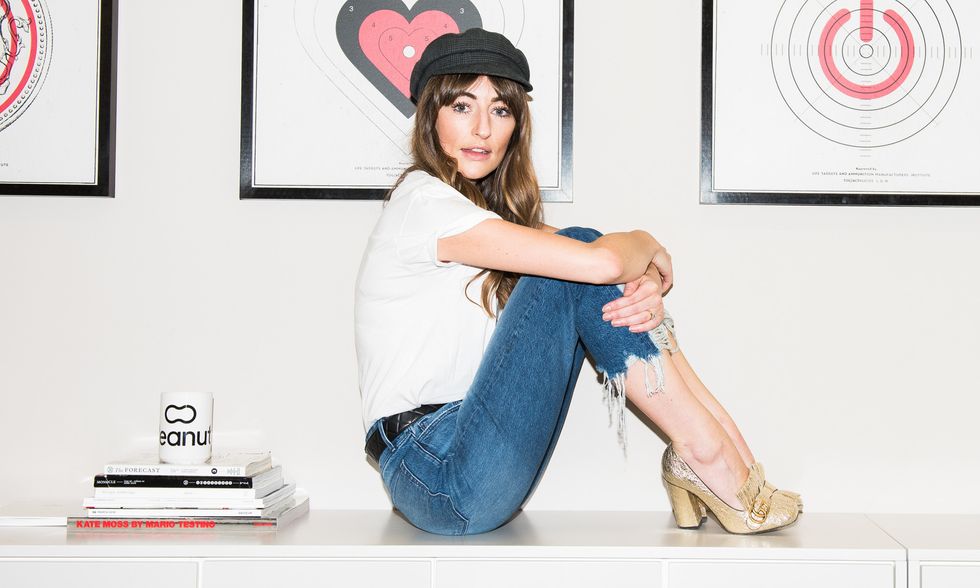 Aside from this being a trailblazing service, Kennedy herself is something of a trailblazer. Having started her career as a lawyer, she went on to be the deputy CEO of the European dating platform Badoo, ultimately helping launch (Coveteur favorite) dating app Bumble with Whitney Wolfe. But despite there being tons of women in the space now and just as many tons of products aimed at those women, it's still not a totally fair playing field. "I've heard it all [from potential investors]," she says, "particularly because my app was for women who are mamas. 'You're so incredibly backable, but don't you want to do something...sexier?' to 'Why do women need this, don't they just go and hang out in coffee shops?' to sensing their relief when I shared my co-founder is male.
"The reality is this: if you're breaking into a world where you're a minority (whatever that minority is), you have to work harder, you have to know your market better, and you have to anticipate and have a solution for every hole people are going to pick in your business. But when you get that moment of 'I did it,' when you get that email from the guy who said he didn't get what you were doing saying, 'Can we have coffee again, I just love what you've done, I think I underestimated you,' well, that's enough to keep you going into the next fight."