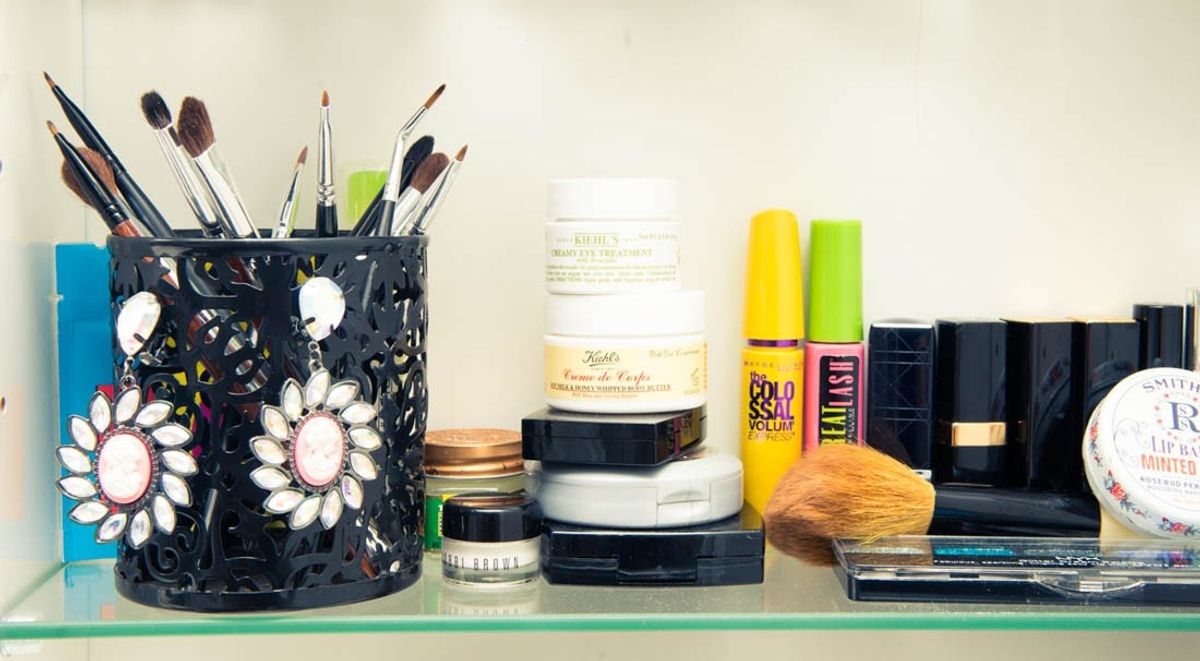 Earrings, H&M
Skin
That's a *lot* of moisturized faces in a year!
Here's something you might not expect from us: we LOVE stats. Especially when they pertain to beauty products. We go weak in the knees when we read things like "Sephora can't keep this cleanser on the shelves," and hearts pound when we're told these are the hair products constantly selling out on Net-a-Porter.
The most satisfying one we've heard recently? 1.2 jars of our longtime favorite facial moisturizers—Kiehl's Ultra Facial Cream—was sold every. single. minute. And now, because they want to give us euphoric heart attacks, they went ahead and added SPF to their rich, ultra-moisturizing cream. Consider this the textbook case of why, sometimes, you *should* mess with a good thing.