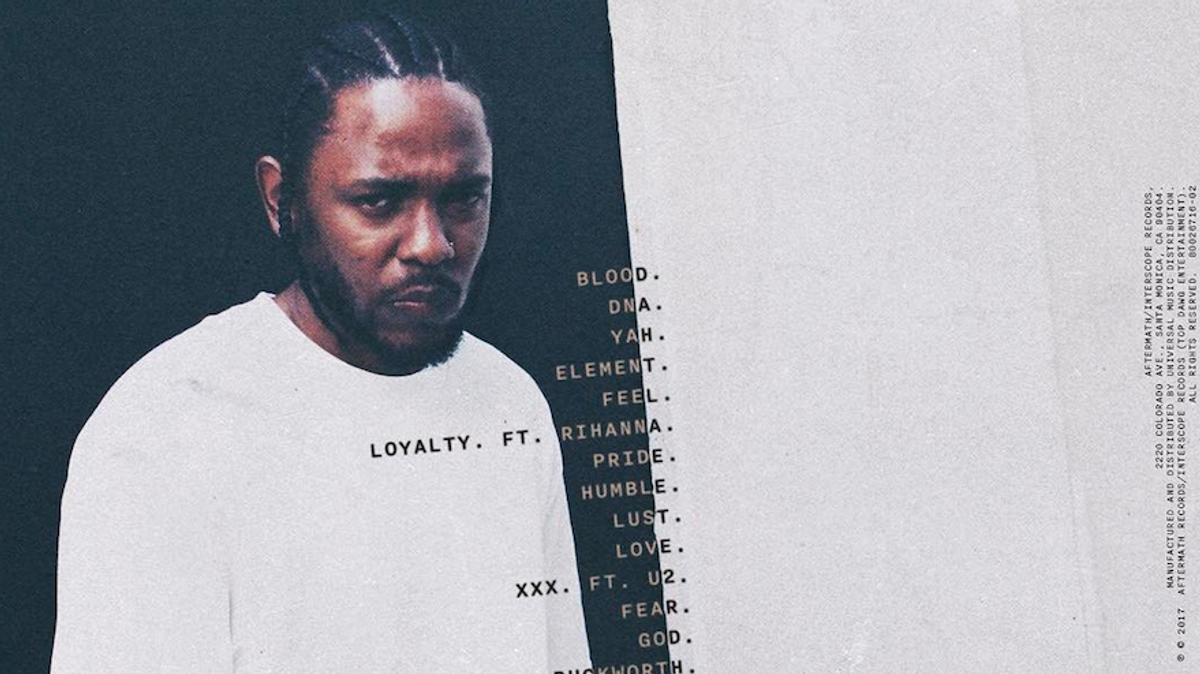 Celebrity
Damn, We're Excited for Kendrick Lamar's New LP
He's got a song with Rihanna and one with U2, as well.
It might only be April, but with Memorial Day Weekend swiftly approaching, it isn't too early to start wondering what *the* song of the summer will be. You know the one: the tune that plays often and everywhere, always managing to get stuck in your head, yet secretly, you still really love it? Well, there's a good chance that hit will be located somewhere on Kendrick Lamar's new LP, Damn, set for release on Friday, April 14. The album includes 14 highly anticipated tracks, and two of them include guest appearances—Rihanna sings on "Loyalty," while Lamar tapped U2 for "XXX." It's that factor alone that has us assuming the follow-up to 2015's To Pimp a Butterfly won't disappoint, but we'll have to wait a few more days to know for sure.
Check out the album art and the full track list below.
---