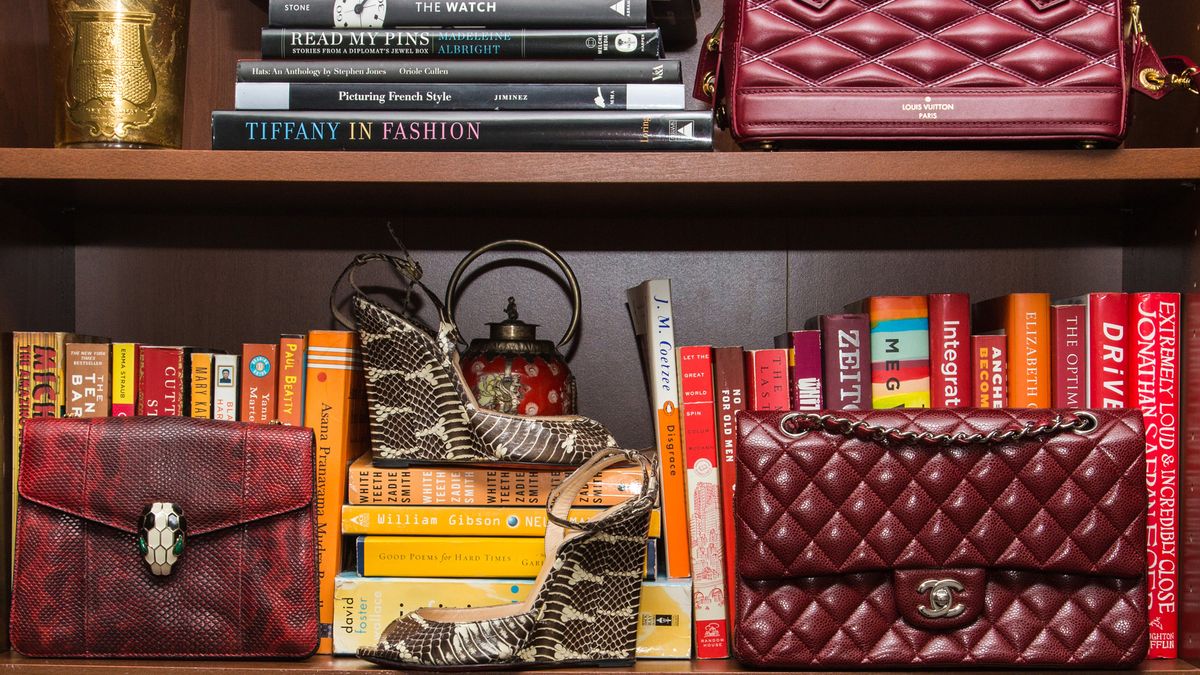 Living
We're doing a whole lot of learning with this month's book club.
Perhaps you've been following our monthly Coveteur staff book club, where we try to keep up with at least one of our New Year's resolutions: read more books, watch less garbage TV (it's self-improvement and self-care rolled into one). This month, we're doing some self-reflection, reading relatable (and hilarious) Cov-alums, and revisiting a new classic by a freshly minted editor-in-chief.
Play catch-up on all the other books we've read this year here, then get downloading—your Kindle misses you.
---
"I'll admit: I have yet to start this book, but that doesn't mean that I'm not super excited to. This book has been everywhere on my social media, and I finally caved and purchased it. Mirtha Michelle Castro Mármol, best-selling poet, writes about her journey of self-discovery and learning about herself as a woman in today's crazy world (I'm open to any tips on that). I can see this book being not only an easy read, but also super inspiring and powerful." —Jodi Taylor
"If Lolita, This is How You Lose Her, and Fifty Shades of Grey had a child, it would be André Aciman's Enigma Variations. We are taken on a journey spanning across one man's life, and readers are given access to the narrator's most intimate moments of romance, passion, and desire. Aciman's voice is one of the most enticing, raw, honest, and beautiful narratives I have ever read, with an incredibly spot-on analysis of the human psyche." —Tatiana Bravo
"If something can be both escapist and relatable, Kelly Oxford's books are it. Her new book of essays circle big subjects that every woman is familiar with (like anxiety and sexual assault), all while maintaining the writer's signature dry humor (I've laughed out loud while reading it on the subway multiple times). This is the kind of thing you read and then give to your mom to read—it's one book you'll both totally *get*." —Emily Ramshaw
"There will always be films, places, or books that we haven't seen, been to, or read. But some are more embarrassing to admit than others. Whenever I tell people I haven't read the novel that had Hanya selected as a finalist for the 2015 National Book Award, they are disappointed to say the least. Seeing her name in the news this week, with the announcement of her new role as editor in chief of T Magazine, has just reminded me that this is a must-read." —Tara Gonzalez
"To be honest, I give too much of a fuck to ever pick up anything with a "bad word" in the title by myself: my boyfriend actually ordered it, and when I saw it on our coffee table, I thought, 'He doesn't need this! I do!' Curiosity had me planning to steal it once he was done, but after Scott Eastwood told me he just read it too, I figured it was a sign. Now here I am, still only a few pages in, but learning that all that self-help stuff—positive affirmations, striving to be better (or the best) at everything—might *actually* be making me unhappy, since it's forcing me to look at what I'm lacking. Ummm...whoa."—Samantha Sutton