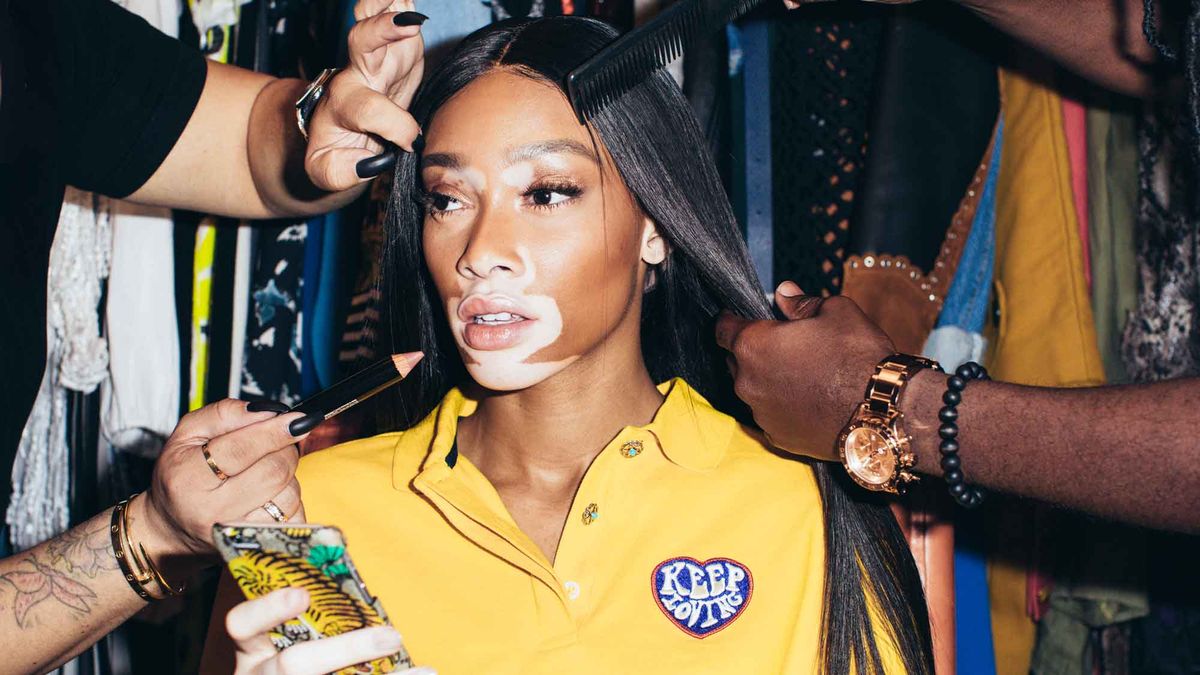 Models
The model talks the importance of empowerment, her experience in Kenya with ME to WE (and rushing back to walk the red carpet with Beyoncé), and how she chills out.
Ben Ritter, Sierra Simone
Emily Ramshaw
Sure, acting as fly-on-the-wall (with the occasional glass of champagne) ahead of a big Hollywood-fueled event like the Oscars is great and all. (Okay, it's really fun!) But there is something extra special about being with someone like Winnie Harlow mere hours before she's set to take the stage in front of 6,000 kids to speak about empowerment on WE Day in New York. (It isn't her first time; she spoke at the Toronto event last year.) The energy, if we had to put it in a word: exhilarating.
"I'm a bit more ready for it now because I have done it before, but I'm still a little nervous," Harlow confessed to us as she swept a final streak of lipstick on. As we balanced hand-beaded bracelets by Kenyan artisans (which Harlow witnessed being made in Africa last summer), we got to talking about how notions of beauty are taught, not inherent, why she doesn't want to be a movement, and that time she raced halfway across the world to walk the red carpet with Beyoncé.
---