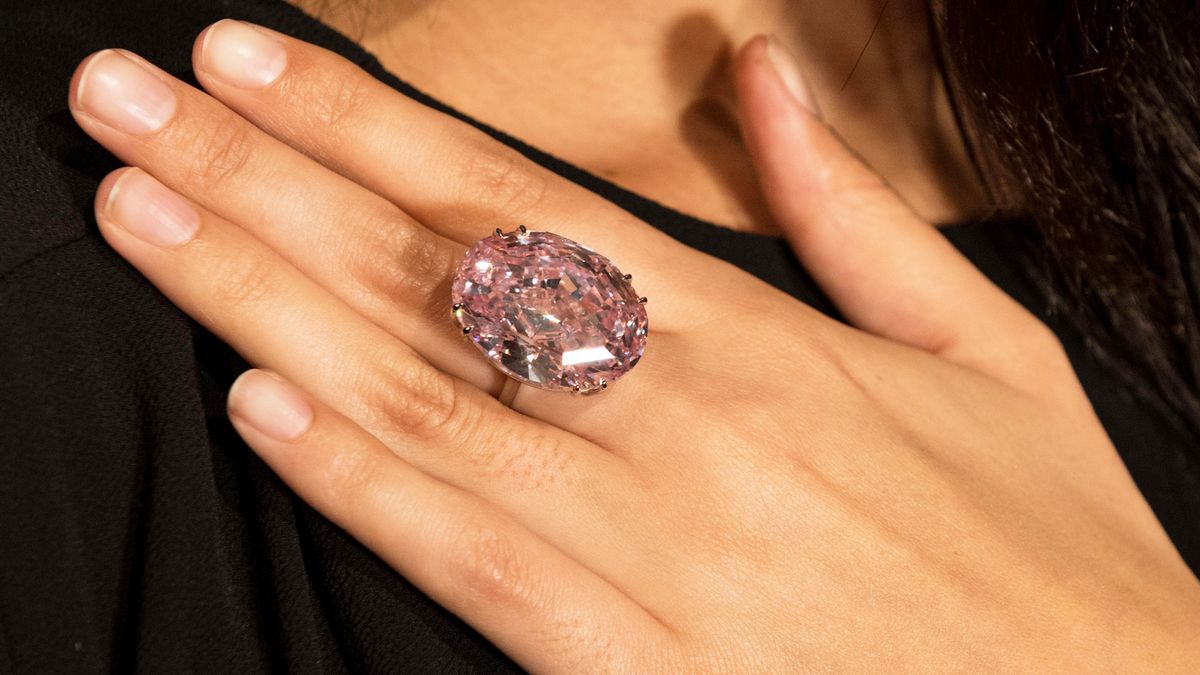 News
This Rare 59.60 Carat "Pink Star" Diamond Sold for How Much?
It was auctioned off at Sotheby's Hong Kong in less than 5 minutes.
This sparkly, gargantuan, flawless, fancy, vivid-graded pink (how millennial!), 59.60 carat hunk of diamond just fetched a measly (kidding!) $71.2 million. And we're losing it!! The Pink Star is the largest polished diamond ever sold and just set a world record at Sotheby's Hong Kong auction for being the most expensive jewel (if you're wondering, that's $553 million Hong Kong dollars) to go in under five minutes. 
Fun additional fact: This isn't the first time the Pink Star has gone up for auction—in 2013 it was sold for $83 million, but the deal defaulted. 
And now, because all we're thinking about is owning something sparkly, we've rounded up some more attainable colorful diamonds we can call our own. 
---