Beyoncé's Wedding Dress Wasn't Very Beyoncé
Get a good look, courtesy of her mom.
Celebrity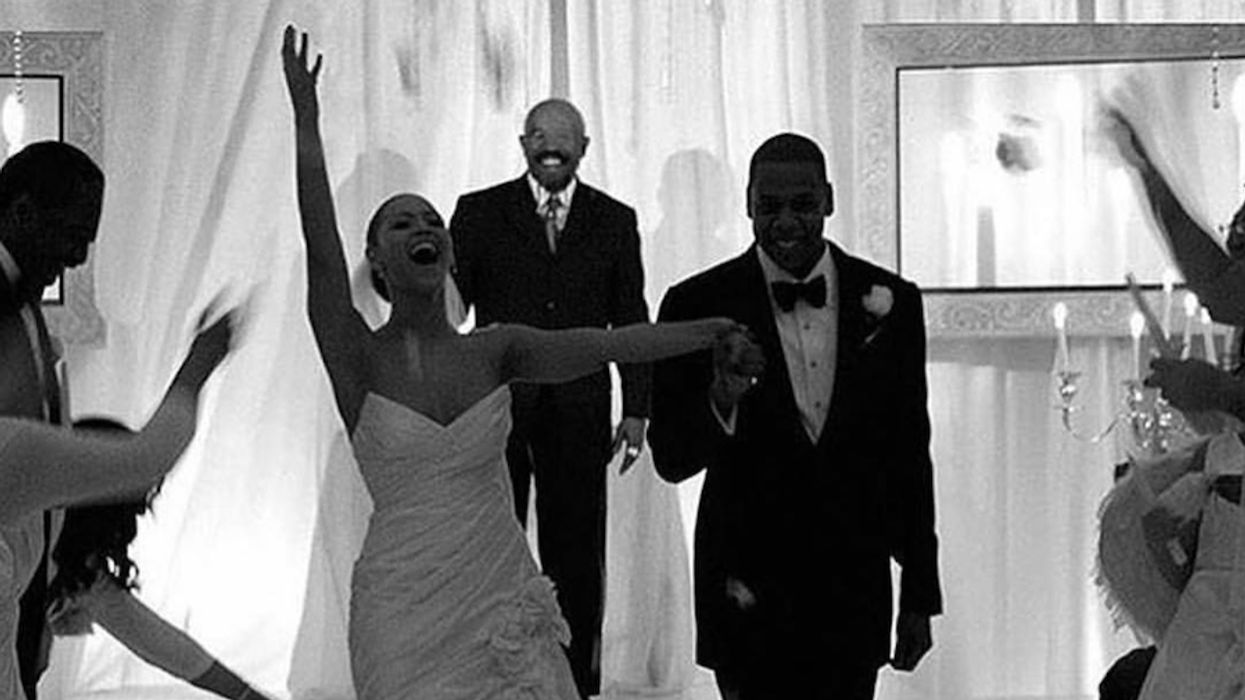 Yes, Beyoncé has shared some short clips from her wedding day in music videos and on tour. But when we finally got a *good* look at her dress, courtesy of her mom, Tina, on her 9-year anniversary? Our reaction was a little "Wait—what?!" The simple, classic number just seems so un-Beyoncé—who manages to make a statement in sheer styles, metallic colors, ruffles, whatever, wherever she goes—but the story behind the look is actually a pretty great one. It was designed by Tina herself (who made her daughter's stage costumes and red carpet looks for most of her career), and although she once revealed that Beyoncé was *too* excited about the piece, she said she wore it anyway because she's just. that. sweet.
Get a better look at Beyoncé's wedding dress below, as well as the wedding dress she wore to the Grammys in 2016. Now, *that* is something we can see her saying "I do" in! 
---
Beyoncé's wedding dress was very classic.
We've seen clips of the look in videos.
But we definitely think her Grammys dress, designed by Inbal Dror, is more her style!