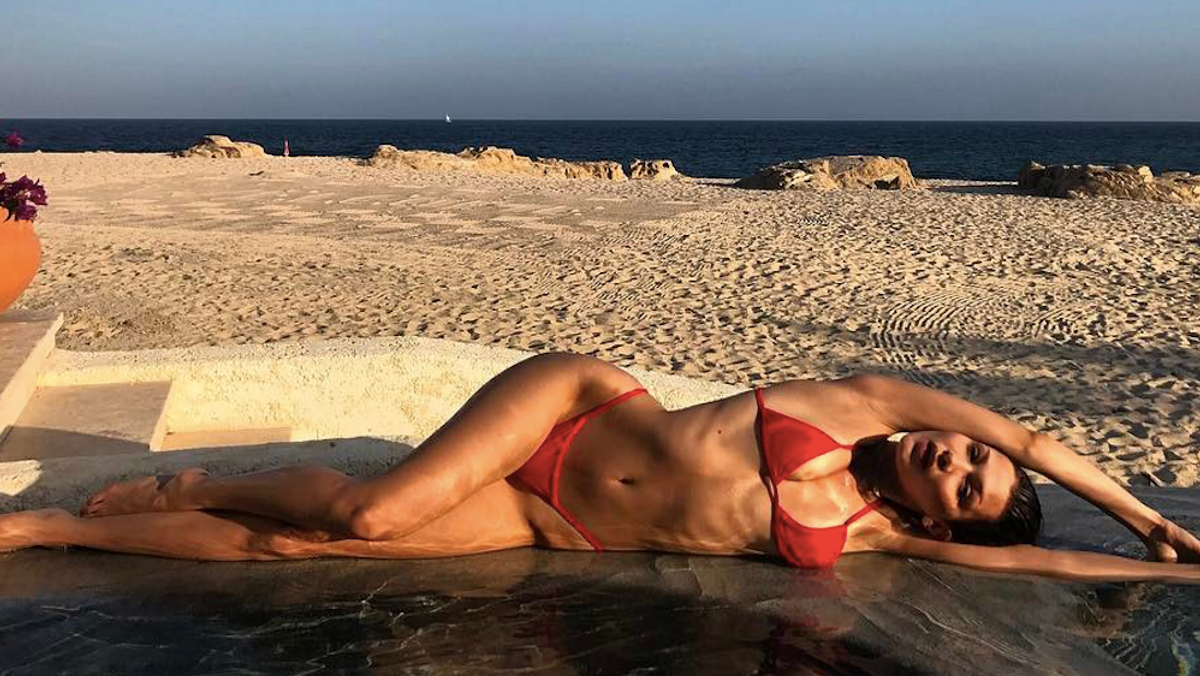 Celebrity
And now we want in, too.
They say April showers bring May flowers, but for us (and most people who are tired of the cold), it's the start of summer planning. Our free time is spent daydreaming about where we'll go, what we'll do, and, most important, what we'll wear once we get there—and right now, we're taking some seasonal styling cues straight from Bella Hadid.
On a recent getaway with her friends, the model showed off a teeny red bikini, proving that, once again, the color will be trending in terms of swimwear. Need more proof before you're fully on board? Check out other stars who are already embracing this vibrant hue, then snag a pick (or two or three) below.
---