WWWRN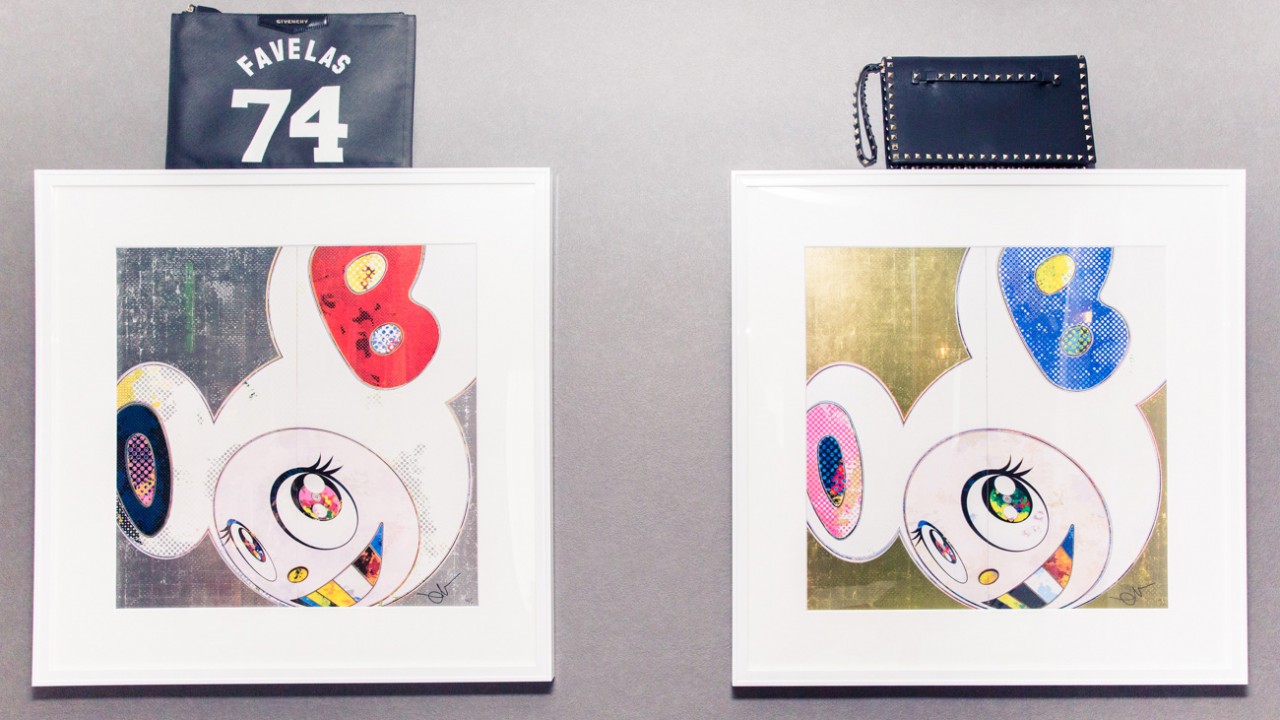 We're Really Cultured, Okay?
Everything we're visiting, seeing, doing and listening to right now.
What, you thought all we were into were new age-y workouts, fancy clothes, and facial treatment? Nah-ah—we like art n' stuff, guys! And for the sake of proving it, we've compiled all the things we're seeing, doing, listen to and flexing our intellectual muscles on, if you will, right now.
---
 Laurel Pantin
Editorial Director
1. Jitney: August Wilson's Jitney, from his American Century Cycle is playing in New York now, and it's *stunning*. If you're in the city, this is a must-see!
2. Modern Love Podcast: I listen to a ton of podcasts, and I only just started this one. Actors and actresses read Modern Love columns from The New York Times, and while they're all super different, they're all incredible!
3. Topshop Silver Pants: Most weekends my husband and I spend some time at the galleries in Chelsea, or at a museum. I know that sounds incredibly pretentious, but "some time" occasionally means about half an hour before I'm ready to do something else. When he brings me to something I'm not terribly fond of, I'd like to be in fun silver pants so at least I can distract myself with those.
4. Aesop Hand Wash: After a full day exploring the city you need to wash your hands. Why not do it with a deeply chic jar of Aesop soap?
5. Midi Dress: And once my hands are all scrubby clean, and I've been properly walked and entertained, it's time to eat! I'd wear this pretty midi dress to a fun dinner at Loring Place, my new favorite restaurant in the city.
---
 Jodi Taylor
Assistant Editor
1. 3.1 Phillip Lim Pant for the Kapwani Kiwanga Exhibition: I'm all for supporting local, well, anything, and Toronto's Power Plant currently has an exhibition on by Hamilton-native Kapwani Kiwanga that I am dying to check out. These wide leg Phillip Lim pants will be perfect for the occasion.
2. Letters, to Women Like Me: This book *just* arrived in the mail and I can't wait to start reading it. Short stories and poems explain the author's journey and discovery of self-love and fulfillment—sounds right up my alley.
3. Polaroid Instant Film Camera: I know, I know—I'm a little late on this one. I plan on doing quite a bit of traveling this year, and what better way to remember every little moment from these trips than with piles and piles of polaroid shots? In my mind, that's 10x better than flipping through an iPhone gallery.
---
 Samantha Sutton
Editor
1. White Hot Truth: Clarity for Keeping It Real on Your Spiritual Path from One Seeker to Another by Danielle LaPorte: This book isn't out yet, but after recently speaking to Danielle LaPorte (interview to come!), I was gifted an advanced copy—and I plan on devouring it, ASAP.
2. Embroidery Classes: I don't have a *ton* of free time on the weekends, but a real, near-future goal of mine is to sign up for an embroidery class. Then I can start DIYing and revamping all my old clothes, and give them a special, personal twist.
3. 13 Reasons Why: Unfortunately, I won't be taking classes this weekend, because I'll be too busy binge-watching Netflix's new, bound-to-be-a-hit show, 13 Reasons Why.
---
 Noah Lehava
Senior Editor: Health and Wellness
1. Ettore Sottsass by Kartell: I was in Milan last week and dropped into 10 Corso Como to see their Araki Amore exhibit (which was amazing, but just ended). While I was there, I also fell in love with every piece from the Sottsass' collection, especially this vase!
2. Pottery Class: On this same trip to Italy, I got my hands on some Umbrian clay at the amazing Rometti ceramic house. Honestly, I think it's my calling.
3. It Trailer: People are freaking the fuck out over Stephen King's It trailer, and my weekend plans include working up the nerve to actually watch it. I'm a wuss, so we'll see how it goes.
---
Emily Ramshaw
Senior Editor: Features
1. Georgia O'Keefe: Living Modern Exhibit: I haven't gotten to the Brooklyn Museum's Georgia O'Keefe exhibit yet, and I'm dying to go. It promises an entirely new look at the artist through her own representation in her clothes and photographs. It's added to my weekend must-do list.
2. Hamilton: Also this weekend, I've finally scored tickets to see Hamilton on Broadway (actually, Amex scored them for me—thank youuuu). Bucket list item, checked.
3. Crawlspace by Tei Shi: Shameless plug time! One of my very dear friends is releasing her first full-length album today and it is SO good. I'm not just saying that.
---
 Tara Gonzalez
Assistant Editor
1. Metrograph A-to-Z Film Series: I used to work in film, so you can find me at a movie theater a couple days every week. Metrograph is one of my favorite places ever and I love everything they play. I particularly love their Welcome to Metrograph A to Z series, where they screen overlooked films that they think everyone should see. I'm particularly excited about Chelsea Girls and The Soft Skin.
2. Before Night Falls by Reinaldo Arenas: I recently spent eight days in Havana and think this incredible memoir is necessary for anyone interested in Cuban culture or looking to travel there. Reinaldo writes of his struggle to be sexually, politically and artistically free as a writer and a gay man under a repressive Cuban regime.
3. Raphael Gonzalez Photo Show at Midoma: My Dad is a street art photographer (he has 12.2k more Insta followers than me and won't let me forget it…). He also has a show coming up at Midoma on May 4th and since here at Cov we love hair salons that double as art galleries, we think everyone should go.
Part of the series:
WWWRN