Travel
A postcard from a spontaneous trip to Ireland.
If there's anything we can understand, it's spontaneous travel. We've been known to pull together a tourist visa and jet to Beijing in the space of a few days, and we can respect anyone with the spirit to just throw some necessities in a carry-on and go when the mood strikes. Which is exactly what we found in Bianca Maxwell, a digital and web manager, producer, and talent rep, who spur of the moment decided to turn a weekend in London into a two-week long trip around Europe. Her first stop? Dublin. Here, Maxwell's postcard to those of us still sitting at our desks.
"I originally didn't plan to visit Dublin; it wasn't even a major to-do for me. I was just looking to visit London for the weekend after finding dirt cheap airfare. If you know me, however, things can never be so simple, and my weekend trip quickly turned into a solo, seven-country, 14-day world tour. My wanderlust is as strong as my curl pattern, evidently.
"Dublin was the second stop, per recommendation from my younger sister who recently visited on her own (yes, we, as a family, love to travel alone). She had a great time, so I said why not! Let's sneak this city onto the itinerary with only 24-hours to spare.
"Armed with a hit list of locations and food to try, it was a 24 hours well spent. I not only made a handful of new friends, and learned some German (of all things), but every Irishman and woman I spoke with were kind, helpful, and full of facts about the city.
"From London it was a short flight under $30 (!), and the Guinness is truly better when sipped in its homeland."
---
1 / 20
"Red, white and blue with a side of Fuzz! I'm giving you all-American vibes while in Dublin for 24 hours."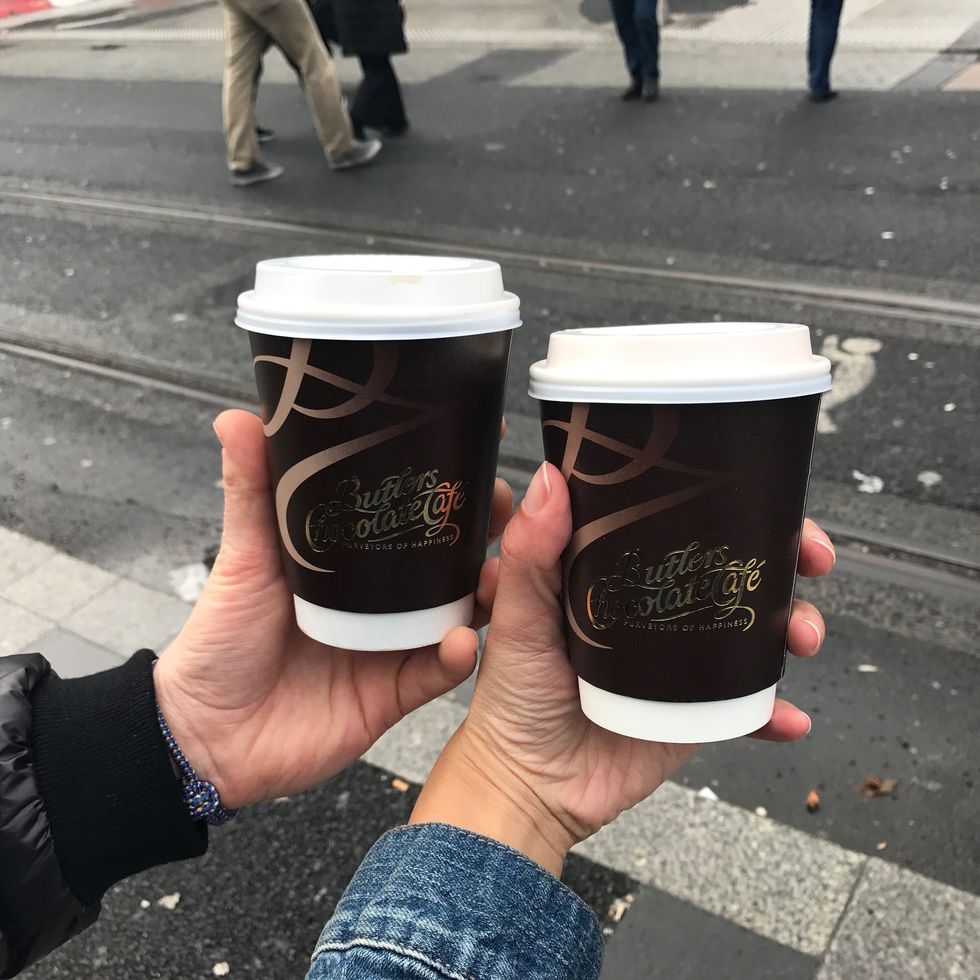 Photos: Courtesy of Bianca Maxwell and Vanessa for Flytographer