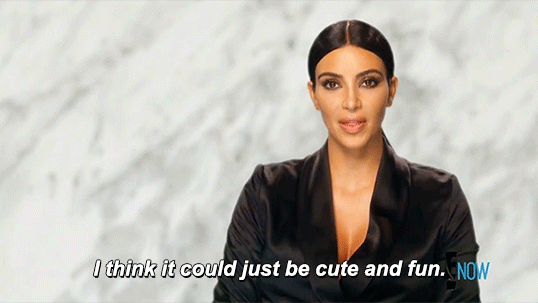 What Will Kim Kardashian Speak About At Forbes' Women's Summit?
A speculation.
We're out here just waiting for the Twitter storm that's about to ensue. But let's make something clear: no matter how you slice it, Kim Kardashian—who is set to speak at Forbes's 5th Annual Women's Summit alongside the likes of Cecile Richards (president of Planned Parenthood), Melanie Whelan (CEO of SoulCycle), and Lena Dunham, to name a few—turned a slut-shaming sex tape into a multi-multi-million-dollar enterprise. And that's downright impressive. Case in point: her app made her a cool $45 mil. Need we say more?
But in the meantime, we *are* wondering: What will Kim K. have to say about this year's theme, "navigating a new tomorrow"? Will Kanye help her run through lines?