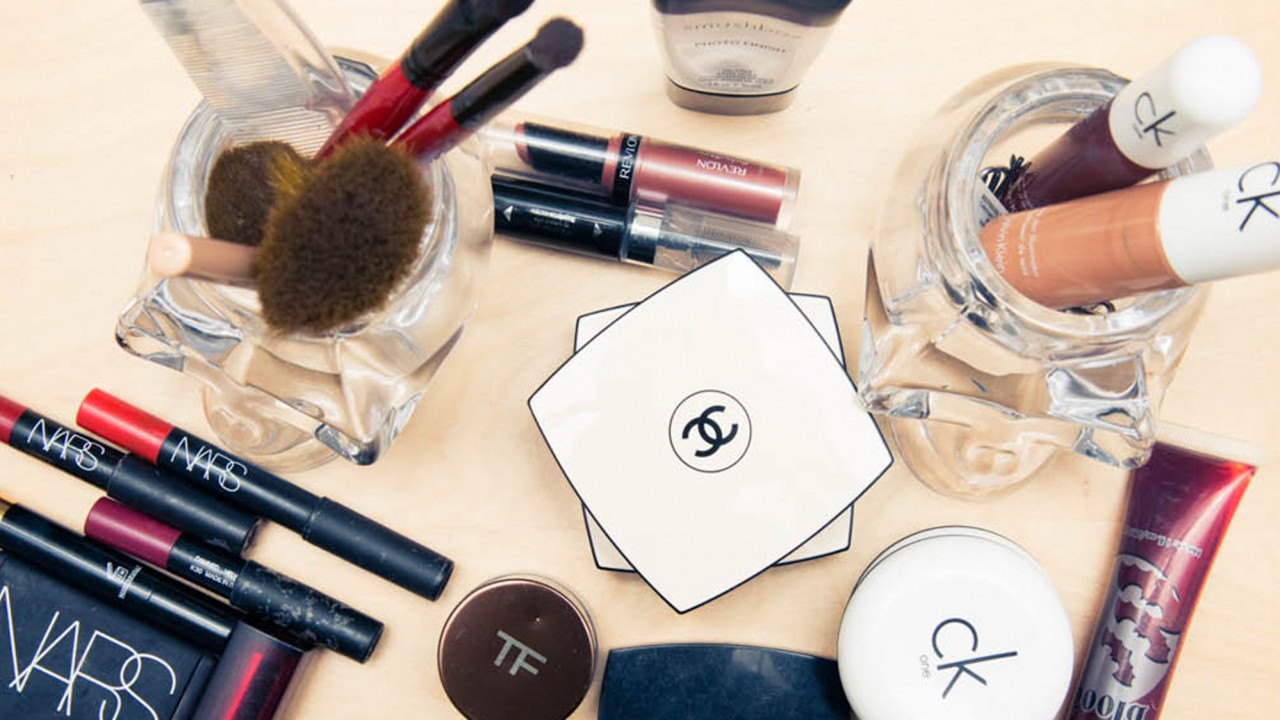 8 New Products Celebrity Makeup Artists are Excited to Use Right Now
If they're good enough for Beyoncé, they're good enough for us.
Every so often, we look at our beauty cabinets and inside our makeup bags and think, 'Meh.' We've been using the same old (albeit largely beloved) products for seemingly years (probably a few months is more likely), and though they do a good job, there's something about mixing up your beauty go-tos that makes your routine feel interesting again. What can we say? We tire easily! Which is exactly when we go to our favorite makeup artists, whose celebrity clients (the likes of Beyoncé and Lady Gaga, natch) are the industry's guinea pigs when it comes to trying the newest launches. With that in mind, these are the newest products that are actually worth switching up your old faithful products for, according to the people who know. Consider your beauty routine exciting again.
---
 
"My favorite new product is the Artis Palm Brush in Gold. It buffs in foundations with ease and also works to deliver effortless contours. Artis brushes in general are a must-have beauty buy."
---
 
"I'm very excited about Sisley's new Phyto-Blush Twists. I love the three colors—they're perfect for spring. The texture is so seamless, silky, and matte, it blends beautifully, and a little product goes a long way! I also love that you can use it for cheek and lips, providing a beautiful matte lip stain effect."
---
"I'm obsessed with the Dermaflash to prep my girls' skin. It's perfect to exfoliate the skin, and it gets rid of peach fuzz so that makeup lies beautifully and wears better."
---
 
"My new favorite products this season are the Marc Jacobs Beauty Highliner Matte Gel Eye Crayons. The 12 new shades are highly pigmented and long-wearing. They are super versatile, with 15 seconds of play time to manipulate, define, or blend looks. This is the perfect product to help you achieve some spring color in your look."
---
 
"Models and celebrities often have sensitive skin from wearing lots of heavy makeup on shoots, and as a result they are very particular about the skincare they use. I always start with the best skincare preparation and then create beautiful, striking makeup look. This season, I'm particularly excited about White Caviar Illuminating Pearl Infusion Serum by La Prairie and Wrinkle Warrior 2-in-1 Plumping Moisturizer and Serum by Kate Sommerville. Each serum has a very lightweight texture that absorbs instantly into the skin, creating a soft satin finish, a perfect base for your makeup. I love how your skin feels hydrated and plumped so it's baby-smooth. Packed with lots of key nutrients to combat wrinkles, lines, and redness, your skin is smoother, clearer, and brighter. You can reapply throughout the day over your makeup—just dab it on. Perfect for my signature dewy skin look…"
---
Clients: Amanda Seyfried, Felicity Jones, and Halston Sage
 
"I love the idea of a pre-cleanse oil because often when I just use a cleansing oil to wash off the day's makeup and grime, I feel like I haven't fully removed it all, no matter how many times I rinse. True Botanicals Pre-Cleanse Oil gives me the ability to break up the makeup and daily debris while imparting deep hydration. And then I use a pump of the True Botanicals Gel Cleanser to thoroughly whisk it all away, leaving my skin feeling soft and full of moisture, and clean as can be."
---
 
"One new makeup product that I am absolutely loving is the Glossier Cloud Paint Blush. It's a blush that's a perfect wash of color but can also be layered for a deeper tone, giving you a healthy glow. It also blends out beautifully!"