Career
Maven is changing the women's health-care game, from getting something as simple as UTI medication to continuing postpartum care for new mothers.
Alec Kugler
At this point, we're used to talking to extraordinary people—it's the single most important adjective that should describe you, should you hope to be featured on this site, and our most important criteria when searching for new subjects. But one thing that our recent foray into covering women doing major things in tech has opened our minds to is the incredible range of amazing work out there—and the major battles female leaders in tech and business are fighting (and winning!). (And we know they've always been out there, it's just that sometimes we fashion people get sucked into our little bubble and forget to check on other innovations.) It's been a great reminder that learning is fun (!) and that there are many things that should receive our attention but don't because they aren't wrapped in Vetements packaging. (Also, we hear you, and even though SXSW is ending, we're still going to be publishing Ladies Who Launch stories as often as possible.)
One such reminder occurred the other day in a gorgeous brownstone in Brooklyn's Fort Greene neighborhood, which also just so happens to be the home of Katherine Ryder, the founder and CEO of Maven, an app that, if you have a vagina, should be among your most used as of right now (if it isn't already). Here's why: it's women's health care literally at your fingertips. Feel like you're getting a UTI? Need a new birth control prescription? (Honestly, who among us hasn't been there?) You can get on the app, have a 10-minute video appointment or phone call with an expert practitioner, and end it with a prescription at minimal cost (seriously). They also offer therapists, nutritionists, doulas, and midwives. But the real life-changing-ness begins when you become a mom. But we'll let Ryder tell you more about that—she knows better than us (and she also happens to be the mother of an adorable 8-month-old boy). We will leave you with this suggestion: Read this story, and then get Maven to continue the stigma-free conversation about women's health.
---
The personal reason why she knew Maven would work:
"Maven, at its core, is about building networks of people and then building technology products to connect them. And women's health is something that I understand and I know because I'm a woman. I'm a huge extrovert, and the way I was getting market validation was just talking to a lot of people who would be users of the product. I just started talking to women's health providers, and I started talking to my friends who are women. I was like, 'Oh my god, there is so much passion here, there's so much need.' I could feel really good about doing this for the next ten, twenty years of my life. That's the other thing—when you start a business, you have to really love it. [Laughs]"
How Maven does mobile, digital health care specifically for women:
"A lot of times after you have a baby, you're stuck at home because you're recovering physically, your baby needs things around the clock, and so, in many ways, postpartum is the perfect-use case of doing health care at home over your phone or computer. Of course, it's convenient for other walks of life where you're working and you don't have time to miss a day of work to go to the doctor; you can just quickly talk to a Maven practitioner. The other thing is the misinformation online—you just Google your symptoms all day long and you can go down this rabbit hole. I think women disproportionately experience that, and that can kill your day at work if all of a sudden you've diagnosed yourself with PCOS.
"With our network, you can quickly talk to a provider instead of freaking yourself out or even going to the emergency room. You can text message with them, you can video chat. We use technology every day, whether it's on-demand food delivery or dry cleaning or transportation, so use it to get in front of a really high-quality women's health provider to just talk you off a cliff. And maybe, by the way, it is a UTI, and you just need a prescription, why should you have to go into the office for that? [Our health-care professionals can prescribe that medication over the app.]"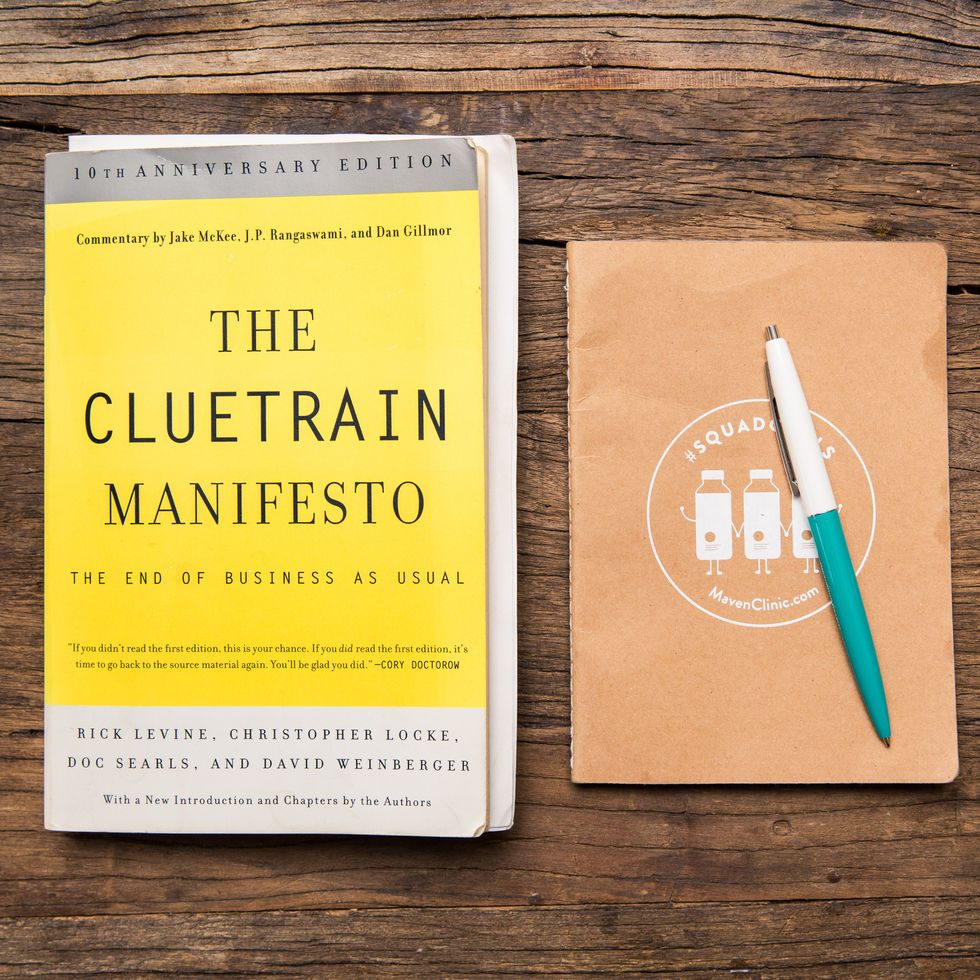 Why women's mental health needs to be treated as a special issue:
"The other big thing that I'm really proud of is what we do with mental health. Women's mental health is so different than men's mental health, particularly when it comes to maternal health. If you have a miscarriage, that is just as much a mental health issue as a physical health issue, and there's no support. If you have an abortion, that's a mental health issue too for a lot of women. So all of our providers on the mental health side specialize in maternal mental health and women's issues. We started working with a tech client the other week. They called us, and they were like, 'One of our employees just lost her baby at five months, can you put her through therapy?' So we got her in therapy the next morning with someone who specialized in pregnancy loss. That's an example of where the system doesn't serve women. Why has postpartum depression gone undiagnosed for so long and untreated? One of the biggest issues for things like that is you can't just go to a regular therapist and expect them to know how to deal with it, but all of our providers have a specialty."
How Maven is changing the game for working mothers:
"We have a 15-month program called Maven Maternity. The idea is you know there's really short maternity leave in the US and postpartum women don't get a lot of support. When you go back to work, you get separation anxiety. This is exactly where the wage gap starts. The core of gender equality is to have a better health-care system for women at this time, particularly when it comes to working women.
"Let's say you're working at Google, you get pregnant, you go to your HR and say, 'Okay, what are my benefits?' Then that woman becomes part of our program—they can have unlimited access to any of our providers during their pregnancy. We do birth planning with them so they know their options at the hospital. We even have a digital doula service, so if they have questions on the hospital bed, they can actually video-chat or text with a Maven provider. Then, right after they have the baby, we have a postpartum care team for them that's all about their physical and emotional recovery, and same with infant care. We have sleep consultants and pediatricians. Then, we have our back-to-work module, where we have career coaching and maternity coaching, because the rate at which women go back to work after having a baby is 60%. Companies are interested in how we can help reduce costs around maternity. Part of the promise of the prenatal part of the program is when there's a pregnancy that's high-risk, we can really get hands-on. Maternity could be the number one health-care cost of companies, but then, on the back-to-work side, they lose women, which is also really expensive. Finally companies are starting to care about that."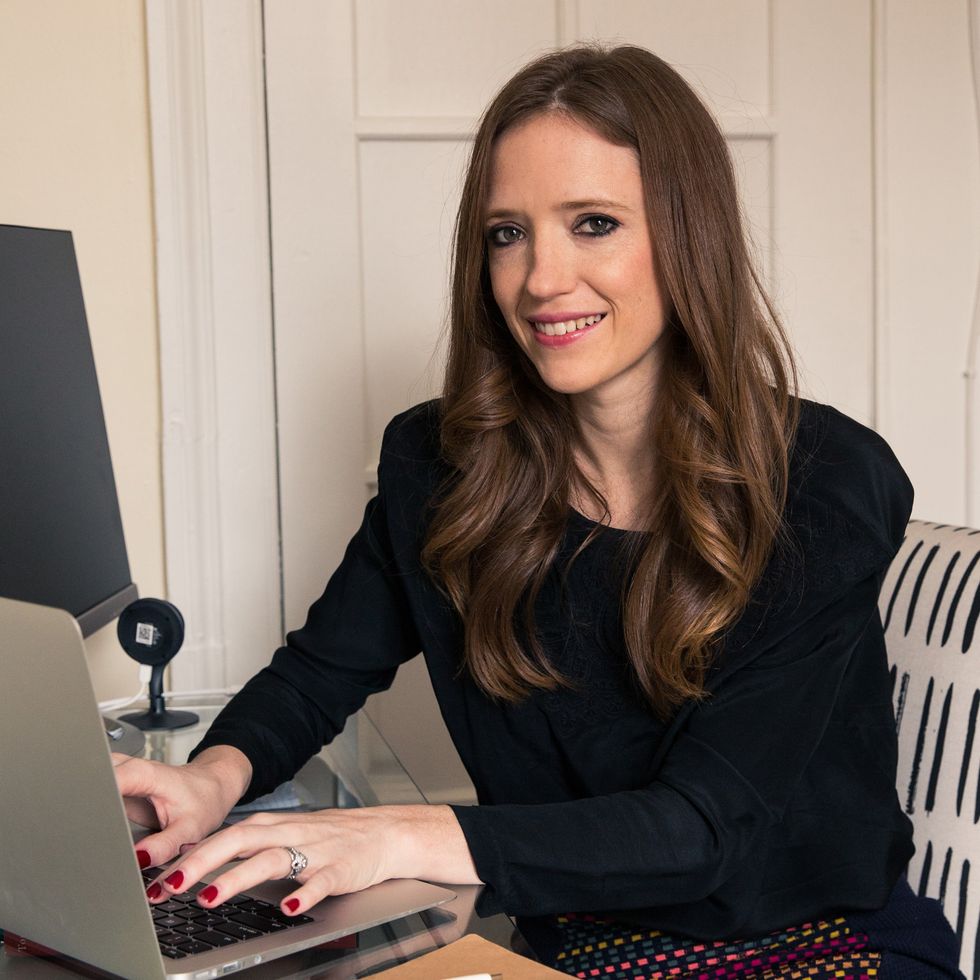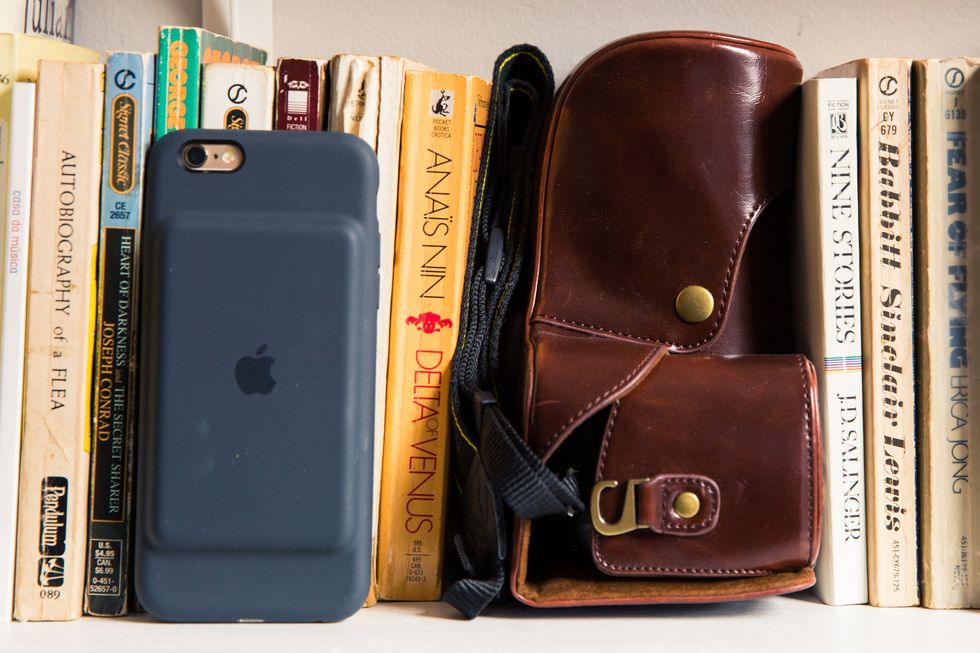 How the attitude towards maternal health care (and therefore, towards mothers in the workplace) is changing:
"Ten years ago, people actually questioned whether they wanted women in the workforce—they think, have a baby and then you'll be less productive. Finally that perception has changed, because McKinsey and Mercer and these big consulting firms are like, 'No, your company performs better when you have women there.' As a result, there's a lot of pressure to reform parental leave policies so it's a lot more equal. For a woman to go back to work after having a baby with no paid leave six weeks later, her organs are going back into place, she has to breastfeed—that's why so many women drop out [of the workforce]. You look at the rest of the world and it doesn't have this problem to the extent that we do in America.
"I do think it's getting better, however. We have lots of clients—we've pitched hundreds of companies—so we know all about their maternity leave policies, and almost all of them are rethinking it. They're under pressure from the millennial workers to change it, and that's great. I personally have found that millennial men, even when I've raised money—health care is traditionally a very male industry, venture capital is a very male industry—and I feel like when I meet a guy who is under 36 or 37, they get it. Whereas I've had meetings with older men, and they'll be like, wait, women have issues postpartum? That's one of our big missions of the company: to just bring women's health out of the shadows and make sure that issues like fertility and menstruation and having a kid are not taboo."