Living
The YouTube star took us on a whirlwind tour of LaLa Land.
Playing fly on the wall and raiding vintage CHANEL collections are some of our favorite pastimes—or our general 9-to-5, if we're being real—and we've been lucky enough to have seen some really good shit. But our favorite thing as of late is tasking our favorite celebrities, editors, models, and actors with showing us around the places they call home. So you can imagine that getting to run around sunny Los Angeles with YouTube video blogger-slash-model-slash-actress Amanda Steele was one of those reality-check-inducing "is this what we really do for work?" kind of days.
A few iced beverages from Alfred (because first coffee, duh), some serious shopping on Fairfax and, of course, Rodeo Drive, and lots of impromptu photo moments and beauty tips from Steele later had us all mentally debating (like always when we spend any amount of time in LaLa Land) whether the West coast is actually the coast for us. If you're one of the 2.7 million plus (!) people who follow Steele, then we're guessing her ideal day in Los Angeles will have you feeling the same way.
---
705 N Alfred St, Los Angeles, CA 90069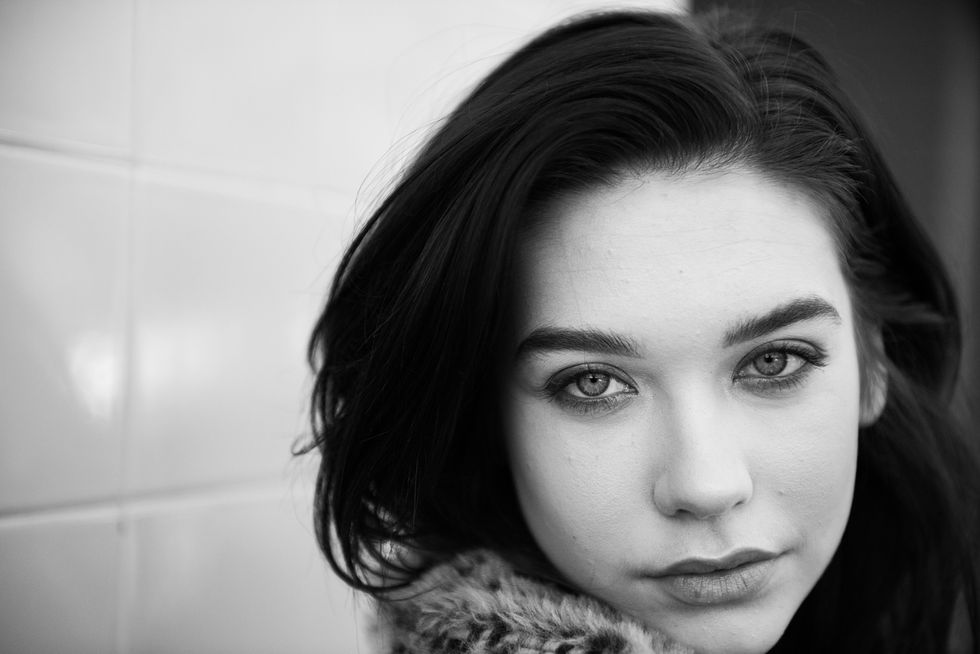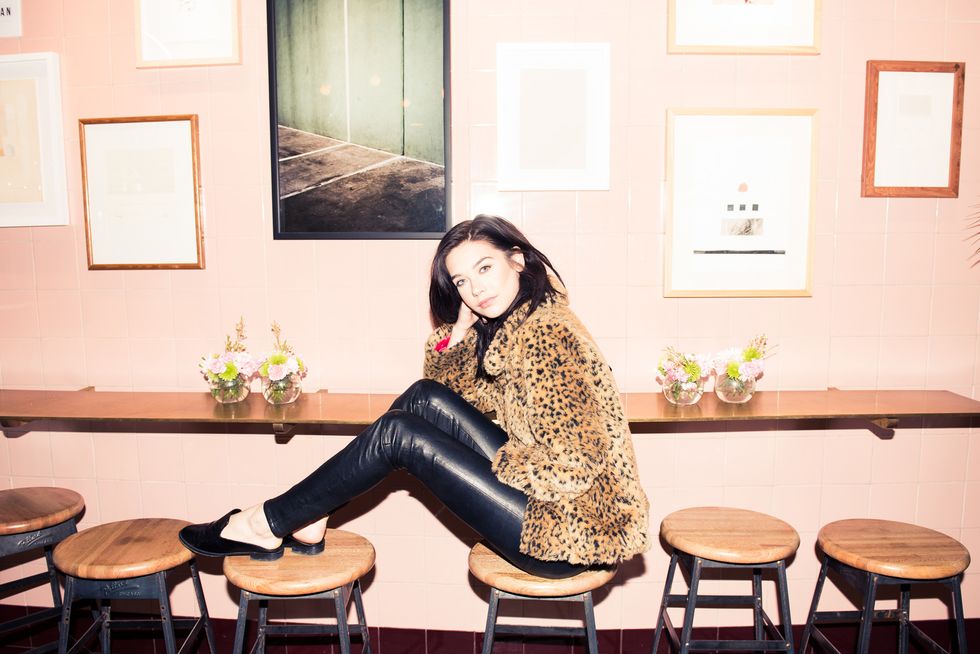 "I usually like to go to Alfred Coffee, but it's always super packed there. Their tea room is just so cute—it's a good way to start your day and a fun place to get tea and take a picture [of] your outfit or food. I have a new obsession with matcha tea, and they have that there, so I've been getting it every time I go; it has a lot of caffeine, too.
"My go-to coffee order is normally an iced caramel macchiato with an extra shot of espresso and coconut milk. Sometimes if I go to Alfred with friends who know more about tea, I'll try something that they suggest, but I usually just go with matcha because it's a safe bet that I know I'm going to love it."
424 N Fairfax Ave, Los Angeles, CA 90036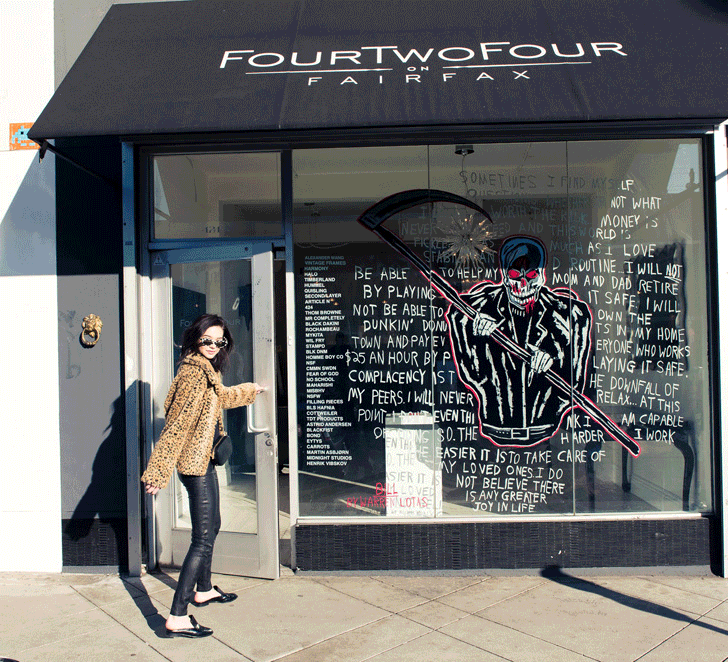 "FourTwoFour is a really cool store on Fairfax. A lot of my friends work there, and the two brothers that own it are friends, too, so it's a really fun place to just chill and shop. It has all my favorite brands, and it carries a lot of my friends' clothing designs as well. They don't carry a ton of brands, they pick, like, four popular and hip ones that are happening right now. They have Homme Boy Co., which I think is really cool, and Bond and Lumières, which are two brands that my close friends started.
"When I want to be inspired, I go in-store to see things, but I usually buy stuff online because I can get exactly what I'm looking for. For vintage, I love What Goes Around Comes Around, it's super cool. I go through phases where I spend way too much money shopping, and then I'll be like, 'wow, I need to stop.' Then I don't shop for a long time after that. It's totally an unhealthy spending habit."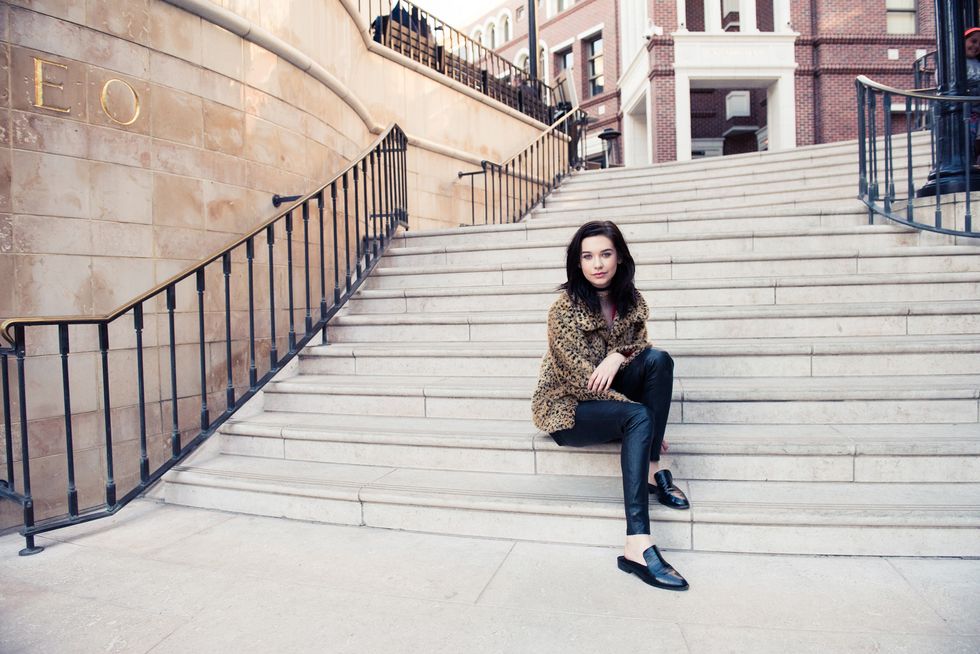 "I like to drive in L.A.; it's sucky at times, but I don't like to Uber. It kind of stresses me out, and I like having my car so I can just stop and chill if I need to. On Rodeo, I like to walk around, look at the stores. It's great for cool photos and filming just because it's so pretty and such a statement part of L.A. I usually go to Barneys, then Saint Laurent and Gucci.
"My most recent splurge is the new binder clip bag from Off-White. And I think my first big purchase was when I was 13 and started making money from YouTube. I saved up to buy a Céline bag, and I just remember making the whole day trip to come out to L.A. and go to Rodeo. It was very, very exciting."
And to cap it all off, her thoughts on drugstore mascara and Postmates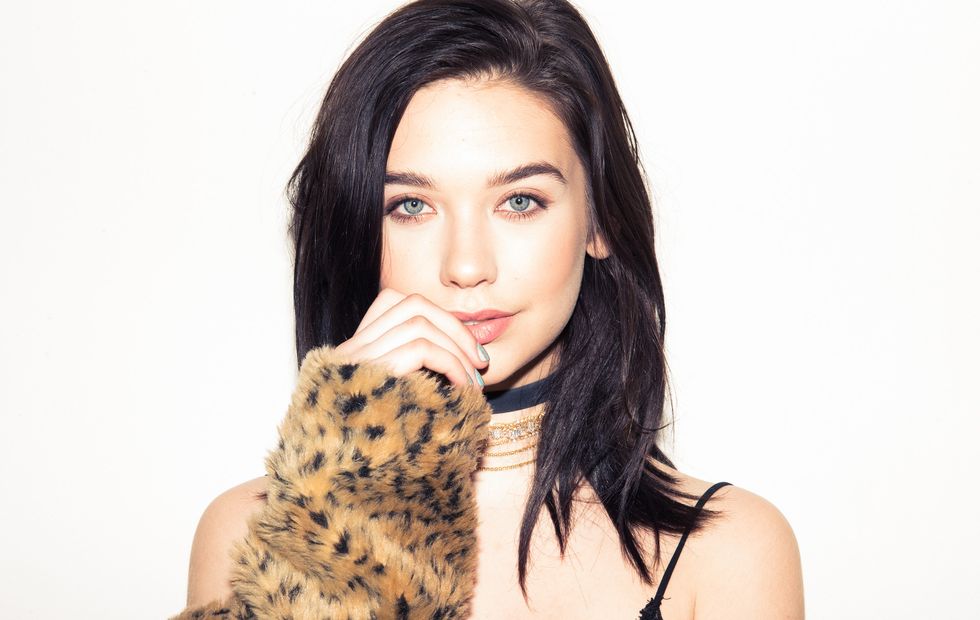 "On a typical day, I'd head home to check on my dog and hang out with him for a little bit. Then, if it's a chill day and I don't have any work to do, I invite friends over. There's always people at my house; they just kind of show up.
"I usually Postmate dinner because I'm super lazy. My go-tos are sushi or Chipotle; I get a veggie bowl without beans or meat. I'm not vegetarian, but I don't eat a lot of meat and try to avoid it when I can. I also love the vegan enchiladas from Café Gratitude, they're insanely good.
"For a quick morning beauty routine, I focus on glowing skin with concealer, highlighter and bronzer, and mascara. Right now I'm loving Giorgio Armani Foundation, Becca Highlighter in Champagne Pop, and Too Faced Better Than Sex Mascara. If I'm going somewhere else later at night, I'll deepen up my eyes. I like eyeliners and mascaras from the drugstore, especially Maybelline—I think they work exactly the same as high-end ones."
Now catch up on that time we ate pierogies with Natasha Lyonne and followed Hamilton's Taran Killam around midtown.