How to Get a Natural Glow That Lasts All Day Long
A look for when you want a little sheen, without looking like a disco ball. In collaboration with Sephora.
Makeup
We remember when highlighting first became a *thing*. Mostly because we allowed our love of sparkly stuff guide one too many uninhibited shopping sprees; resulting in the collection of a half dozen products that, while pretty, we had no clue what to do with. Um, help?
In this series, we've partnered with Sephora to demonstrate how to cop the perfect highlight for pretty much every occasion. After all, the level of wattage you're after during a big work meeting is very different than, say, a night out. Thanks to our handy glow meter guide, you'll know exactly how much shine to expect (from buttoned-up to blinding). Happy highlighting!
---
The pressure that comes with making that almighty first impression is truthfully a little too much. Like, our idea of a nightmare is being stuck in a Psychology Today clickhole, brushing up on all of those statistics and studies that bleat on and lead us to obsess over every. last. detail. before meeting someone new for the first time. Especially when said 'someone new' happens to be someone important to someone important to you—like, say, the first time you meet your partner's mom for the first time. Especially when her reputation of being painfully polished precedes her. You know her skincare cabinet runneth over with $300-a-pop night cream—if anyone will appreciate the subtly-applied shine around your brow bone, it's her.
1. Swipe the Urban Decay Naked Skin Highlighting Fluid onto high points of cheek.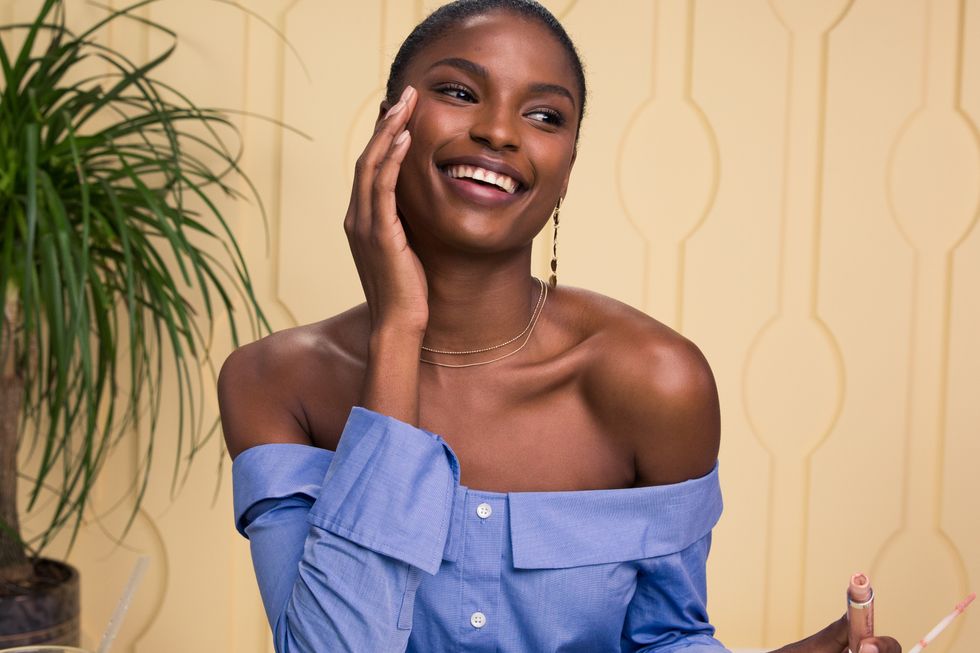 2. Using your fingers, blend the highlighter out until softened. Apply a small amount of the highlighter to your brow bone and blend out with finger.
3. Using a powder brush, sweep NARS Banc De Sable Highlighter Palette across the cheeks, bridge of the nose, and décolleté.