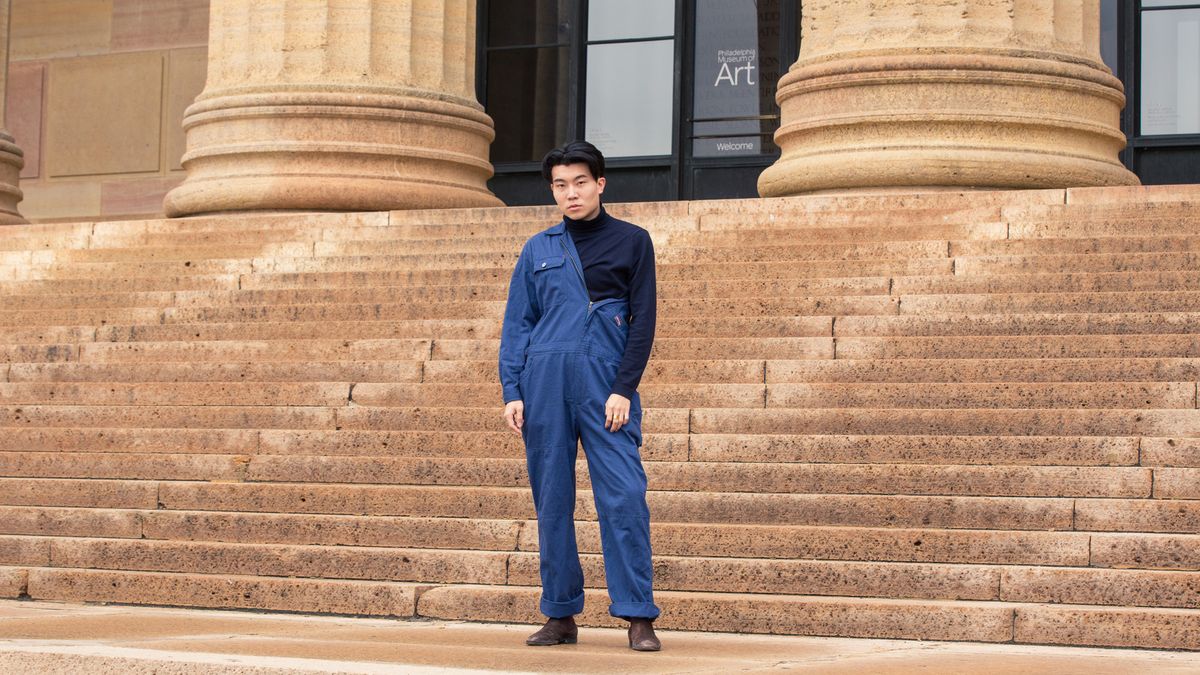 Living
Michael Xufu Huang told us how he pulled it off.
Alec Kugler
There are days when Michael Xufu Huang misses class. And not just because he didn't feel like going, but because he is busy doing things like discovering emerging artists at Art Basel Miami or organizing an Andy Warhol exhibit for MWoods, the nonprofit contemporary art museum he co-founded in Beijing. Since Xufu is a senior at the University Of Pennsylvania majoring in art history, we personally think these extracurriculars mean he deserves an automatic A. Yet he tells us that this isn't often the case; some professors threaten to fail him if he misses too many classes. Which made us realize two things: one, oversleeping is no longer an acceptable excuse for missing anything; and two, even if you are an art history major who already has your own museum, schoolwork still comes first when you're in school.
---
Xufu fell in love with art while studying abroad in London in high school and visiting the Tate for class. Believe it or not, he was still in high school when he bought his first piece, a lithograph by Helen Frankenthaler. Art collecting was just a hobby until he started going to the galleries in New York with two friends who are now his MWoods co-founders. Xufu was interested in bringing contemporary art to China, where he's from, and now he does just that, frequenting art fairs and galleries across the world, all while going to an Ivy League school and sitting on the board of trustees at the New Museum. Totally *not* a big deal at all. Especially considering he's just 23.
We visited him at the Philadelphia Museum of Art, where he talked to us about post-internet art, why Texas should be your next art destination, and his dream collaboration with Alexander Wang.
On post-internet art and why museums are still important:
"I'm really interested in internet culture and celebrity culture. I always think art and contemporary art should deal with things that are significant in our lives. I feel like now the most significant thing is the internet and technology, it's what is really changing our lives.
"But I also think the context is so important when you see art. When you see art on the internet, it's very different than seeing it displayed in a big room that gives it context and meaning. You have this purpose of coming to a museum to see it. When you go home, you want to be on Netflix, you don't want to be seeing internet art or internet videos. But when you go to see art, it gives you this environment and you are with other people. It's all part of the experience. Of course, it's more accessible now, you can see it online, but I think the museum really gives it context and a curation. It's not just displaying a work; it's curated in an exhibition where you can see connections between works."
The artist on Instagram he thinks you should know about:
"I love Amalia Ulman! She is known for doing performances on Instagram. Her Instagram is one of her pieces. She will portray herself as a character. In the beginning she is a basic, naive blonde girl. Then, over time she'll post very curated pictures of her shopping and being pretty and selfies. Then, slowly she will get plastic surgery, a boob job—not actually, but faking it. People will react to it on Instagram and the reaction is part of the piece. I think it's really interesting. Of course people like Cindy Sherman have portrayed different characters before. But Amalia is performing—she is a figure that transforms, and it's a narrative. She really blurs the line between the audience; is the viewer part of the work? They are in this case. Who is her patron for this art? The viewers are too; without them this wouldn't exist. This wouldn't get any recognition. Slowly, she transforms and goes to rehab, then goes to yoga, then gets a boyfriend; it's this big cycle, and it's interesting to see how it develops, and it's interesting to see how people react to it because they think it's real."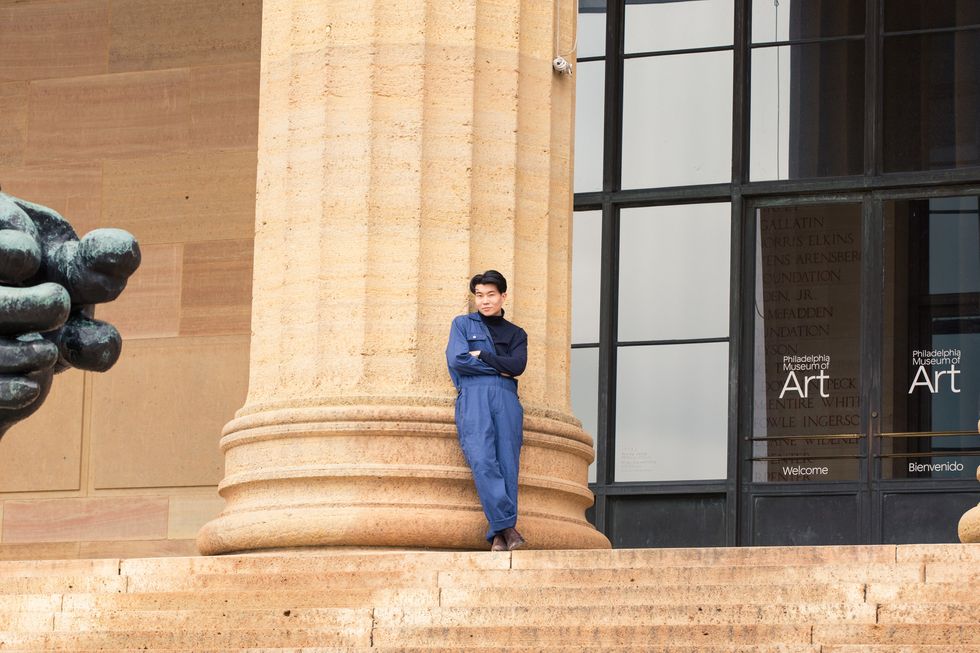 How he introduced Andy Warhol to China:
"We wanted people to know Andy, not just see those paintings of Marilyn Monroe or the same thing over and over again. We wanted to do it the MWoods way. We are like the New Museum of China. We are very young and hip and experimental. We showed Andy Warhol's work as a factory, so there was a lot of the video work, his screen tests, his polaroids, his installations. When you come to this exhibition, you feel like you are getting to know Andy. That is why it's called 'Contact'—because you had this contact with Andy and you know why he became who he is. It's not just about making art, but it's about all these people surrounding him, and all these other things he's done, like Interview magazine and his Factory."
Why Texas is an unexpected art destination:
"I think one of the most exciting experiences I had was Marfa. I haven't traveled that much to alternative places to see art. It's mostly for art fairs like the Bienniale. I think Marfa is really great; the whole experience is amazing. When you get there, you feel like you are in this different world, like you are in this little utopia. Houston is great too. I didn't expect it to be! But then they have such good art collections. The Menil collection is insane! And the Rothko Chapel, everything is amazing. I haven't been to Dallas, but I've heard it's great for art too."
The collaboration with Alexander Wang he wants to make happen:
"I would love to collaborate with Alexander Wang. I am curating a show in June on post-internet art, and I want to turn the museum into a digital factory. I want either Alexander Wang or Hood by Air to design the outfits for all the security guards and everything else. It will be like a futuristic factory."