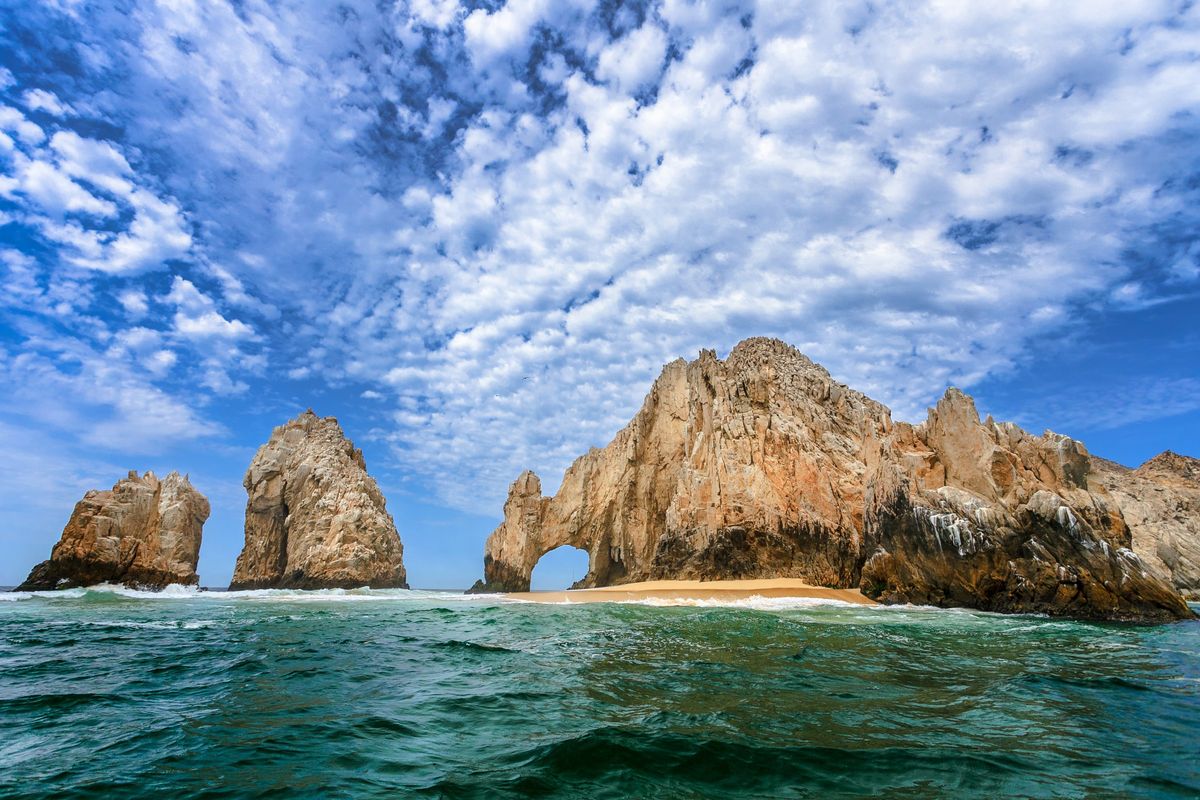 Travel
These Are the Best Spring Vacation Spots, According to Lonely Planet
Only a short-haul flight to paradise.
Is it just us, or is there something about this time of year that makes you want to get away...anywhere? It's probably that end-of-winter hangover, or those extra vacation days you need to either use or lose. Whatever it is that has you itching to take a trip, our friends at Lonely Planet (which happens to be *the* travel authority) put together a list of its top 10 spring getaway destinations, conveniently located on this side of the hemisphere for optimal leisure time—just how we like it. 
---
1. Hawaii, the Big Island
Waterfall cascading from steep, tree covered hillside in distance
Just like everything from the early aughts, this "honeymooners' island" deserves a resurgence. Even the non-paired-up will appreciate the turquoise waters, erupting volcanoes, and lava fields that Hawaii's Big Island has on offer. We're sure of it.
Female athlete skiing in the mountains
Sure, Whistler's slopes and snow-capped mountains are a draw in the winter, but so are the labyrinths of hiking trails and possible moose sightings in the spring.
3. Los Angeles, California
Lifeguard box on Zuma Beach, Malibu.
Oh, L.A., you definitely have a special place in our hearts. Beach, sun, hiking, all the poke bowls and smoothies one could want. Need we say more?
4. Southern Baja California, Mexico
Arch of Cabo San Lucas in Cabo San Lucas, Mexico.
If thoughts of alcohol, curly-straw-filled buckets, and hordes of college kids having pool parties make your head spin, head to Baja California. It has all the beauty of Los Cabos, but without the hangover (unless, of course, you overdo it with the piña coladas). Go whale watching or help baby turtles scamper to the safety of the ocean, too.
Lifeguard Chair a Fort Desoto Park near St. Petersburg, Florida
35 miles of pristine beaches, new museums, parks, and gourmet spots? Lonely Planet says this spot is "dangerously close to becoming stylish"...but we're not sure that's a bad thing. 
6. Asheville, North Carolina
For craft beer lovers (there are more breweries here per capita than in any other US city) and wildlife-chasing vacationers (does black bear, elk, and red-bellied woodpeckers sound good?), this is the place.
7. San Juan de Sur, Nicaragua
Tropical beach seeing through green branches, San Juan Del Sur, Nicaragua
How does a week of being beach-chair-bound sound? Good, right? But just in case you feel like prying yourself off the lounger, Nicaragua is a surfer's haven.
8. Culebra & Vieques, Puerto Rico
Old, rusted and deserted US army tank on Flamenco Beach in Culebra Island near Puerto Rico
You don't know the meaning of a beach vacation until you dig your toes into the flour-fine white sand of Playa Flamenco beach or snorkel the crystal-clear water of Playa Carlos Rosario.
9. Rio de Janeiro, Brazil
Rio de Janeiro - View from Sugarloaf Mountain
Salsa dance under the aqueduct in Lapa, drink caipirinhas all day in Ipanema, bask in the vastness of Cristo Redentor atop Corcovado, and dine on a traditional churrascaria. 
10. Galapagos Islands, Ecuador
Isla Isabela - Puerto Villamil snorkel and diving.
Darwin made his most notable discoveries about natural selection here. Go before it's spoiled.
Images courtesy of Lonely Planet.