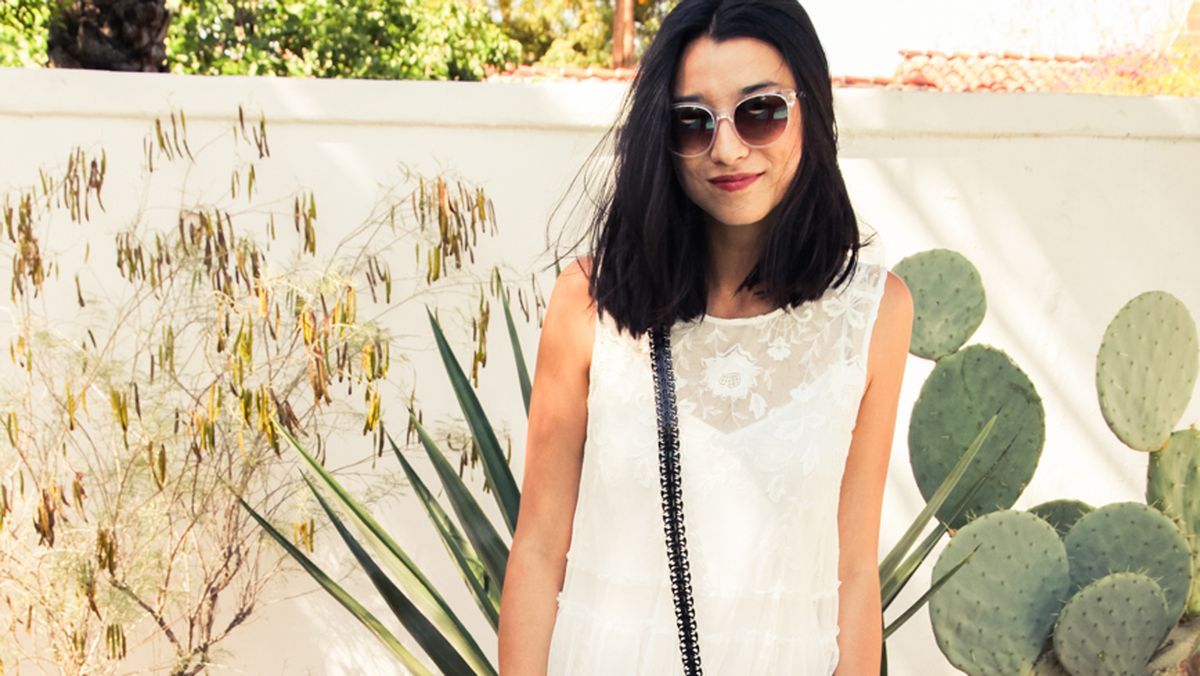 Fashion
Don't worry, we're leaving some for you, too.
Not to sound like a broken record here, but we're searching high and low for outfit inspiration for this year's SXSW festival that kicks off tomorrow. When we're not perusing the feeds of our favorite IG-ers, we're scrolling endlessly through e-commerce sites. Along the way we've found some serious gems, ones we figured we should probably share with you, considering our credit card only allows us to spend so much, and these pieces are way too good to not end up in someone's shopping cart.
---
Your Top Half
The goods news? Any type of fashion is game at SXSW. Floor-length silk blend jackets, button-ups with added fringe, or even just a casual striped T—you name it, you'll see it. Our advice is to wear what you feel most comfortable in, keeping in mind that temperatures are going to be above the 70° mark.
It's All in the Bottoms
Forget your usual attire of plain jeans and a T, this is your time to shine. Pull out those embellished jeans you've been waiting for the *perfect* moment to wear, bring back your adoration for denim skirts, and try rocking your stripes on your skirt this time rather than your shirt. Obviously Vetements is on our list of SXSW-worthy options—we're being serious when we say that brand literally works for every occasion.
Don't Be Afraid to Get Dressy
Dresses are one of your best bets when it comes to festival dressing: you'll never be uncomfortable (unless you choose a bandage style, which is then a whole other issue in itself), and you are lessening your chances of overheating (always good). Whether you opt for a bright jumpsuit, a military-style dress, or a simple denim dress, you can't really go wrong.
Fancy Feet
Festivals may just be the one (and only) time that we're practical with our footwear. Boots (Dr. Martens being the OG), sneakers, and sandals are all fair game when it comes to running from a performance to a seminar and back again. Pro tip: don't forget to check out the men's section when shopping for sneakers—there are so many gems.
Finish the Look Off
Naturally, no look is complete without a few accessories, whether it be a pair of sunglasses, a cute bag (that secretly contains your entire life), or a few pieces of jewelry. Although we have a soft spot for fun bags—like these Loeffler Randall and Marni ones—some days we don't feel like toting around a bag, and this is where a beautiful cardholder comes in. Top the look off with some killer jewelry and voilà, you're a festival natural.