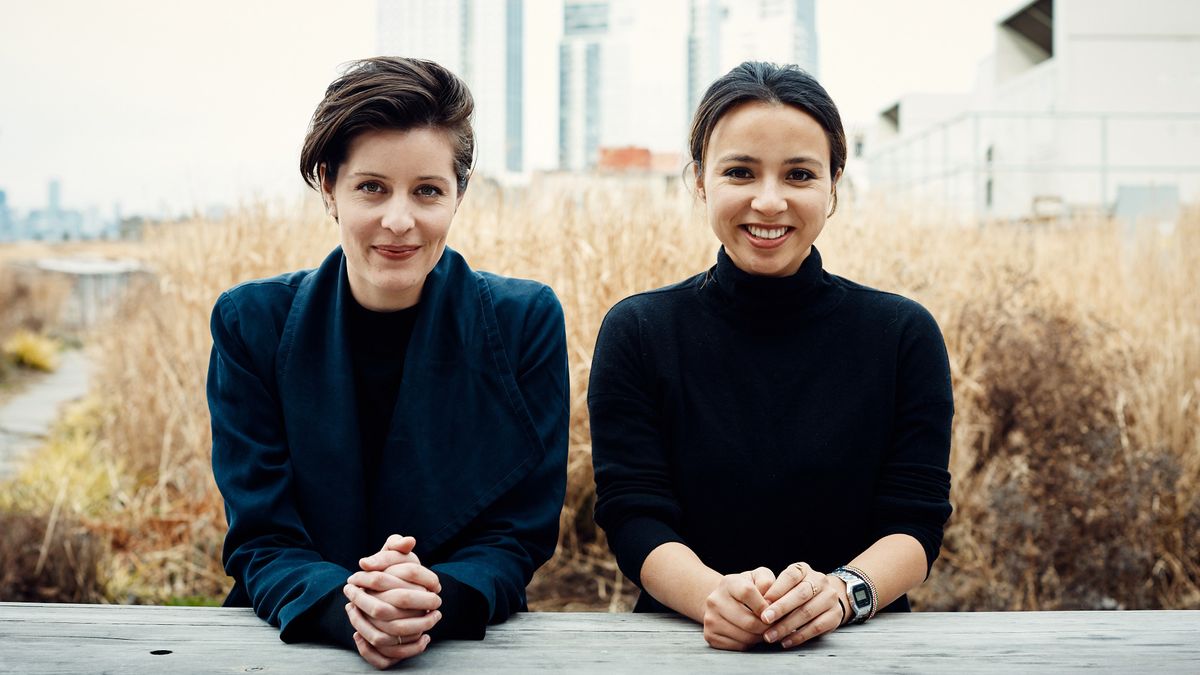 Career
These VICE Anchors Are Changing the Way We Get the News
Gianna Toboni and Isobel Yeung give us a peek into the world of non-stop storytelling.
Weston Wells
It's easy for anyone to feel overwhelmed when it comes to work—and especially so if your job is in news—but if VICE anchors Gianna Toboni and Isobel Yeung are on the verge of burnout, you'd honestly never know it. In between flights to faraway places, where they'll cover topics spanning from trans youth to the situation in Syria, the women sat down with us, passionately giving some insight into their job, which—spoiler alert—is far from a 9-to-5.
What's it like traveling the globe, telling thought-provoking stories documentary-style? The dream, they readily admit. Sure, there's little downtime. Yes, their social life suffers. Yes, it's sometimes scary. But would they have it any other way? No, of course not.
---
What makes VICE different from traditional news:
"We have a really great amount of time to tell stories. Networks are sometimes confined to shorter two-, three-minute segments. We're getting 15 to 60 minutes. It allows us to tell both sides and give people the time that they deserve." —Gianna Toboni
"It's also nice to be able to show a little part of the journey aspect, and some of the obstacles in terms of getting that story, getting access, some of the roadblocks and joys along the way." —Isobel Yeung
Whether or not stories stay with them:
"Just because you've finished filming something doesn't mean you've let go of caring about it. Oftentimes, that's great, because it means that you can potentially look at follow-up stories, look at related stories. It's sort of like a tree and you have various little branches that come off."—IY
Isobel Yeung & Gianna Toboni photographed by Weston Wells for The Coveteur
The importance of disconnecting:
"It's hard to disconnect. These stories are all around you, because you're drawing inspiration from exactly what you're living. But it's important to surround yourself with people you love, talk the stories through, and talk about irrelevant things as well. It's an important part of healing. I was doing a story on women in prison who have been through the most horrific stories, and at the end of the day, I had to shake their hand and walk away. It's heartbreaking, and something you have to sort of deal with by yourself afterwards." —IY
"I didn't [disconnect] for years, and I only truly did it for the first time in January. As it turns out, it works. I came back completely rejuvenated and energized in a way that maybe I wasn't before. So it's important for anyone, in any industry, to take a second, read a fiction book, sit on a beach, and talk to family and friends—and not about your work." —GT
If they ever feel scared:
"I don't know how often you hear people who have dangerous jobs talk about how they are scary, but it's important to make yourself vulnerable in that way. It allows you to properly assess what the risk is and take the proper precautions. Sometimes, just being in a car in these countries is the most dangerous part." —GT
"We got in a car crash in Syria. There were two cars, and one of them flipped over in the last place that you'd want your car to flip over. There's one road leading in and out of government-held Aleppo, and the car turned over there, which was terrifying." —IY
How they stay positive:
"I actually think that because of the suffering that we see, because of the people that we talk to, it gives you a really incredible perspective as to how fortunate we are." —IY
"We also have relationships with our other colleagues where we sort of depend on each other as therapists. You'll have a really intense experience, and then you'll be in a four-hour car ride. We've had conversations that aren't normal, but I think by talking about it, you work through it." —GT
On work friends:
"When you're away a lot of the time, your social life really goes to shit. I don't have a lot of friends in New York, to be perfectly honest, so the bonds that you make with people when you're away really last and mean a lot when you come back." —IY
"With this type of work, you are essentially living with people for weeks at a time. The camera operators, the sound operators, the producers, they have become our best friends. You're experiencing some of the most emotional, dangerous, heavy, joyous experiences you will ever have with four or five other people. You grow close whether you want to or not." —GT
On being a woman in the news industry:
"It cringes us out to think we're ticking a box that needs to be ticked. We like to think of ourselves as reporters who happen to be women, rather than women reporters." —IY
"We feel we are where we are because of our work ethic and the way that we've proven ourselves, not because we're women." —GT
Isobel Yeung & Gianna Toboni photographed by Weston Wells for The Coveteur