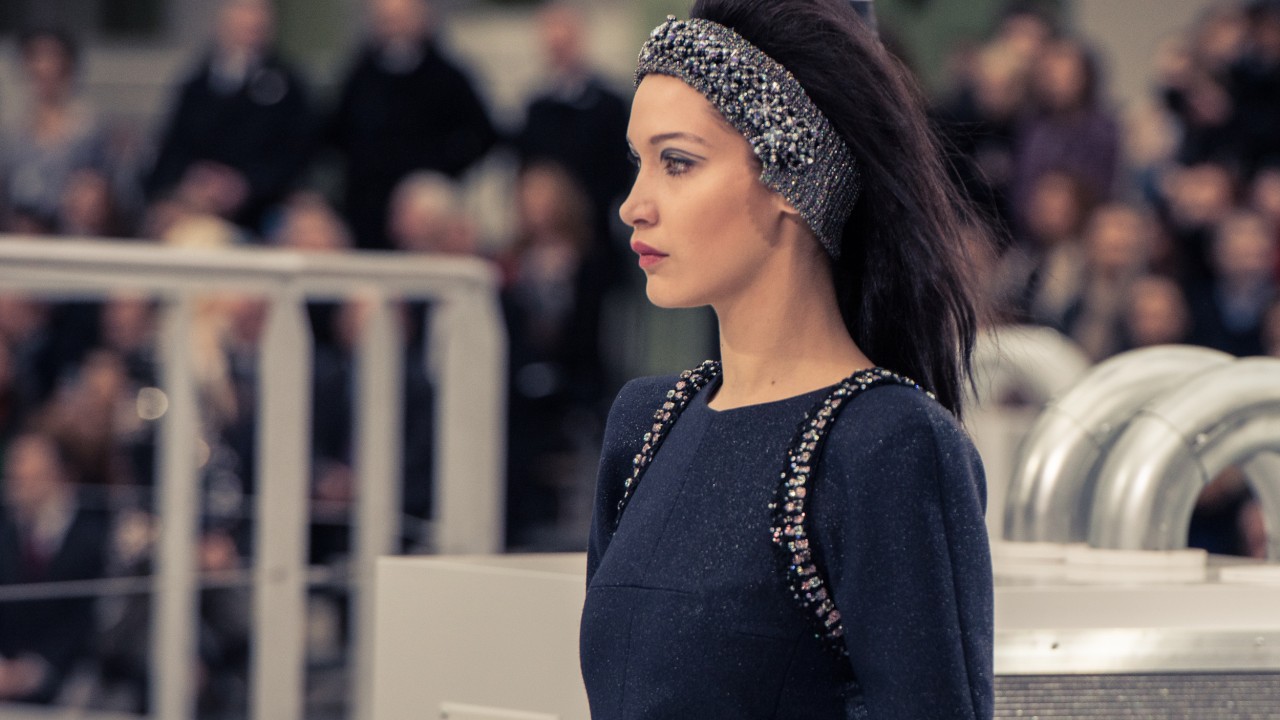 Inside CHANEL's Space Age Fall 2017 Show
Front row at the space-themed spectacle at the Grand Palais in Paris.
No one has ever accused Karl Lagerfeld of being afraid to look to the future. You couldn't, really: just look at shows as recent as last season's #chaneldatacenter if you need proof of that. Instead, the Chanel designer seems to stare whirlwind technological advancements square in the eye, even welcoming the same challenges that seem to disarm so many other luxury brands.
As our present grows increasingly surreal with every passing day, we truthfully hardly batted an eye at the massive rocket launcher sitting square in the middle of the iconic Grand Palais at the show today. Or at least, we shouldn't have—you'd think we'd come to expect this type of thing by now. And yet it was as though a reflex was kicking in as we raised our arms, phones glued to our hands, thumb hovering to take a picture, craning to get a shot.
As the lights dimmed and the show began, we couldn't help but think that that was exactly the point. Between the space travel theme, massive over-combed bouffants, and Polly Maggoo eye makeup, was the show actually a nod to the 1960s, and how our current climate increasingly mirrors the social tensions of the decade? The more things change, the more they stay the same—that kind of thing. Or was the parade of sequins, sparkles, and spangly embellishments meant to provide a (welcome!) distraction, a fantasy? Then Elton John's "Rocket Man" started to play, the spaceship started to levitate, and smoke billowed out between models—and our thoughts turned blurry. Houston, we have liftoff.