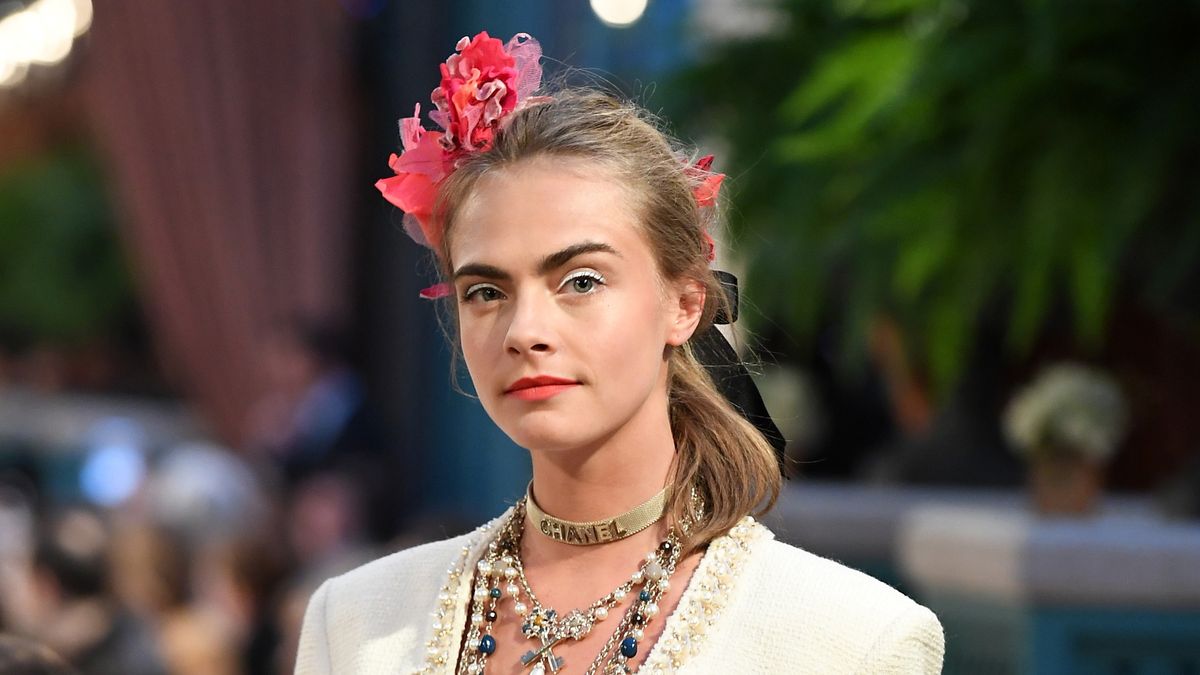 Celebrity
Cara Delevingne Dyed Her Hair Platinum Blonde, and It Looks So Freakin' Good
She kind of looks like "baby Cara."
Short and shaggy may be the haircut of the year, but there's also a major trend when it comes to color. Platinum locks are popping up all over the place, from Katy Perry to Olivia Wilde, and now, Cara Delevingne just joined this bold, bleached crew. The star showed off her much lighter hair at Paris Fashion Week, but don't worry: Cara's world-famous brows? They still remained untouched, giving the model-slash-actress an edgy, mismatched look.
In reality, this isn't really a "change" for Cara. As a baby, her strands were the same color, and we've got a picture to prove it—along with some recent ones!—below.
---
1 / 4
Cara bleached her hair, but her brows are still brunette.
Photo: Courtesy of Instagram/
@neeenaboo