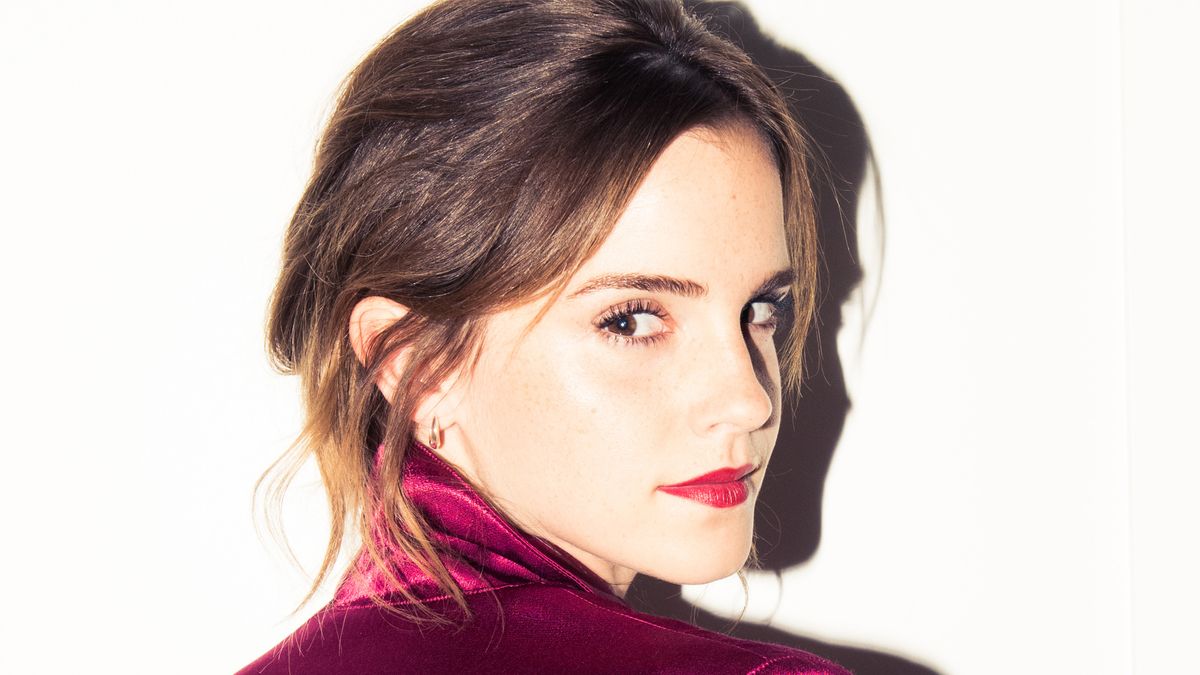 Celebrity
Right down to the best brand of (panty-line-free!) underwear she wears on the red carpet.
We've acknowledged that occasionally sustainable fashion is more likely to prompt stifled yawns than it will inspire you to whip out your credit card. But as it becomes increasingly obvious that, yes, fashion can be (incredibly) political, and the industry itself can no longer feign ignorance to what's going on in the world outside of it, where you spend your money becomes, to some extent, a political act. So why not drop your cash with brands that make you feel good about doing it?
In a quest to do just that with our own purchases, we couldn't help but pick Emma Watson's brain and get in on some of the labels she's been loving as of late. And the way she describes it, it can actually be fun to hunt for them: "It keeps me busy! My friends know I look out for things, so they send me little pictures on WhatsApp being like, 'Hey, I found this, I thought you'd be excited!'" Your group chats will never be the same.
ICYMI: you can go inside Emma's closet (!) and see her sustainable buys at work here.
---
1. Aiayu: "I don't know how it's pronounced [laughs], but they do the best jumpers. I also have their pajamas, which are amazing. They're incredible."
2. Allbirds: "Okay, I need to tell you about these. They're a New Zealand brand, and they make trainers made from wool. They are the warmest and most comfortable. I wear them when I go to airports, I wear them inside the house. They feel like slippers, but I also wear them to go to the gym, so they basically never come off my feet. I have them in their nude-y pink color, and they're just the best. I have them in black as well, which are really good."
3. allSisters: "They do just amazing, very classic, chic swimwear."
4. Alternative Apparel: "My zip-up hoodie comes from them, and they also do some great t-shirts."
5. Kule: "This really good brand that does amazing, super chic striped things, which I love."
6. Gabriela Hearst: "I love to work with and support female designers. I think Gabriela Hearst is absolutely amazing, very sustainable, really smart. As I'm putting together my press looks for Beauty and the Beast, I really have in mind, 'How can I support up-and-coming female businesses?'"
7. Base Range: "They do the most comfortable underwear I have ever worn–I think it's because some of it's made from bamboo. It's the softest, it's just insane. I tried on another one of my bras the other day, and I was like, 'I can't wear this, it's so uncomfortable!' I was miserable. They're really good."
8. Chinti and Parker: "If you want anything that's cashmere, they're super sustainable and a really, really great brand."
9. Outlander Denim: "They do the black jeans that I wear every day. They're awesome."
10. Naja Underwear: "It's amazing. They do a nude [shade], which is really good for all different skin tones and color shades. That's what I always have on underneath my premiere outfits or whatever else, because it's completely invisible."