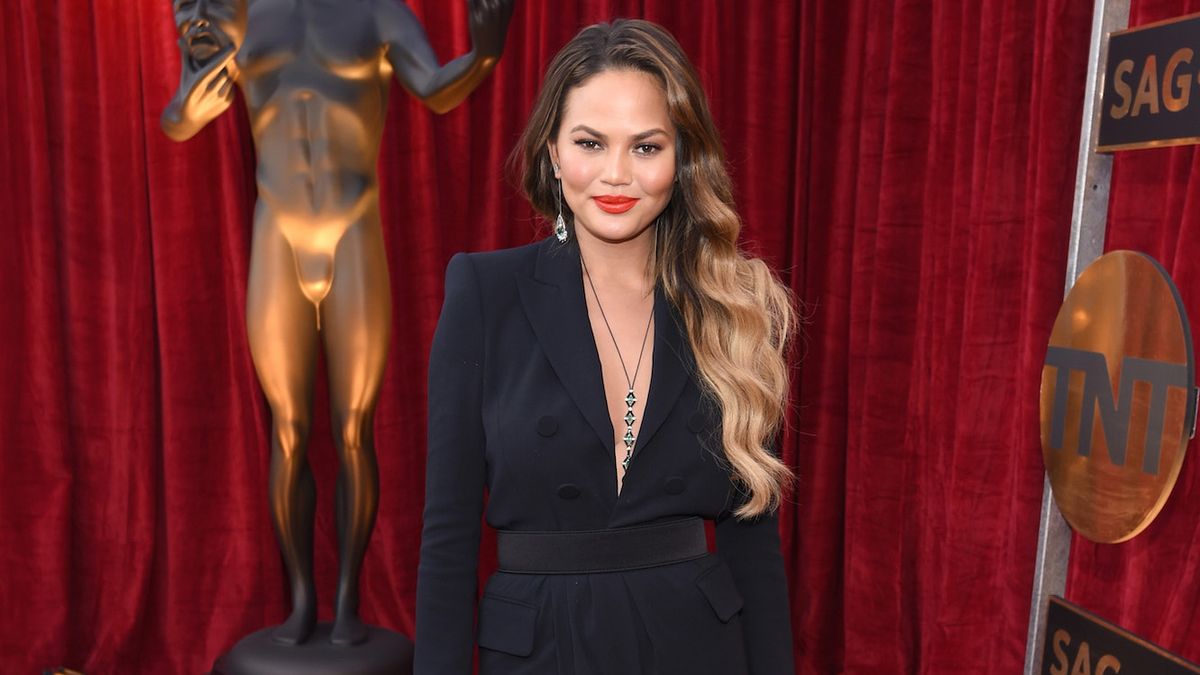 Celebrity
Chrissy Teigen Reminds Everyone That Postpartum Depression Doesn't Discriminate
The star shared her struggle in a personal essay, then followed up with more thoughts via social media.
Chrissy Teigen may be known for being an outgoing, quirky star whose tweets and 'grams can leave us laughing for hours, but for Glamour's April issue, the star tackled a very serious subject: postpartum depression. After giving birth to her daughter Luna last April, Chrissy revealed, via open letter, that she struggled with PPD but didn't receive a diagnosis until a visit to the doctor in December.
"I looked at my doctor, and my eyes welled up because I was so tired of being in pain," she wrote, "of sleeping on the couch. Of waking up throughout the night. Of throwing up. Of taking things out on the wrong people. Of not enjoying life. Of not seeing my friends. Of not having the energy to take my baby for a stroll. My doctor pulled out a book and started listing symptoms. And I was like, 'Yep, yep, yep.' I got my diagnosis: postpartum depression and anxiety."
One reason Chrissy didn't immediately realize she had was PPD was because of the stigma. "Growing up in the nineties, I associated postpartum depression with Susan Smith [a woman now serving life in prison for killing her two sons; her lawyer argued that she suffered from a long history of depression], with people who didn't like their babies or felt like they had to harm their children," she said. "I didn't have anything remotely close to those feelings. I looked at Luna every day, amazed by her. So I didn't think I had it."
The star also admitted that she did worry about how the public would perceive her confession—"I know I might sound like a whiny, entitled girl"—but that she wanted people to know that anyone, no matter how "great" their life may seem, can suffer from PPD. "I'm speaking up now because I want people to know it can happen to anybody and I don't want people who have it to feel embarrassed or to feel alone."
Thankfully, Chrissy is starting to feel better due to an antidepressant and support from her husband, John, and those close to her. At the time she wrote her story in February, she revealed she was also planning to see a therapist. 
See what else Chrissy had to say about the article below.
---
Important note: please don't feel like you have to tiptoe around me! It is the most uncomfortable feeling ahhhh only downside to sharing PPD

— christine teigen (@chrissyteigen) March 6, 2017
All of a sudden everyone's "how are you!" turns to "how arrrrrre you??????" know what I'm saying? No? Yes? Ah

— christine teigen (@chrissyteigen) March 6, 2017