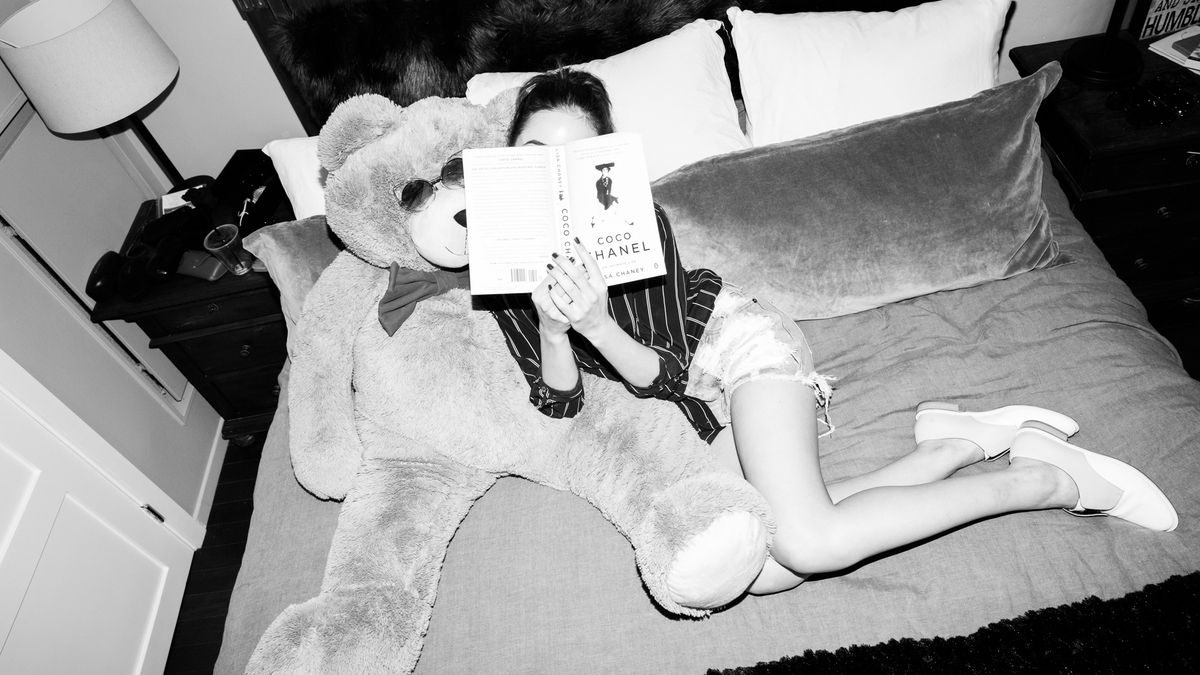 Living
A mother-son psychodrama, some fantasy fiction, and an ex-beauty editor's drug-filled tales.
Hopefully you've been following our monthly Coveteur book club, where we try to keep up with at least one of our New Year's resolutions: read more books, watch less garbage TV (it's a full-time job). Here are the six books our team is reading on the subway, on vacation somewhere warm (jealous), and from our cozy apartments this month.
Play catch-up on all the other books we've read this year here, then get downloading—your Kindle misses you.
---
"This dark, chaotic memoir by ex-Condé beauty editor Cat Marnell makes me physically cringe at each page. But, like a car crash, I just can't look away. It's years of self-sabotage laid out in its finest form, from prep school all the way to the supposedly glossy world of magazines. It's just a disaster and you won't be able to put it down." —Alicia Cesaro
"Recently, I've been tempted to revisit required reading from my middle and high school years, and A Tree Grows in Brooklyn is at the top of my list. I only half read it, half SparkNotes'd it at the time, but I remember enough to know it's a coming-of-age story that was published in 1943 (but I did get the exact year from Google). For some reason, one scene in particular—where the main character has to catch a Christmas tree from the man selling it in order to get it for free—still pops into my mind on occasion, and, honestly, I have no idea why. It does, in a way, remind me of stories my grandma (who also 'grew' in Brooklyn, only much later) tells, but I'm ready to give the classic another go—and *really* read it this time." —Samantha Sutton
"I am a sucker for new-age (and, really, any age) self-help, no shame. Mark Manson hits you with the truth. Cause: You're going to take a cold hard look at your life as it is now. Effect: You're going to figure out what you care about and recalibrate accordingly." —Tatiana Bravo
"I've heard incredible things about this book, which has been called 'the first great millennial novel.' Sold!" —Laurel Pantin
"Let me start by saying I'm not your typical 'fantasy fan'—I've never even seen Lord of the Rings, I don't do Star Wars, and I don't watch Game of Thrones (I know, I know). But the first in Rothfuss's The Kingkiller Chronicle fantasy trilogy has completely taken my friend group by storm. Everyone I know who is reading it (who typically have varying opinions and tastes) is completely hooked, myself included." —Sabrina Velazquez
"I just started this, and already I'm getting shades of Don DeLillo-level social commentary and conspiracy. The author's website calls the book 'a mother-son psychodrama with ghosts and politics.' You know, your average light read." —Emily Ramshaw