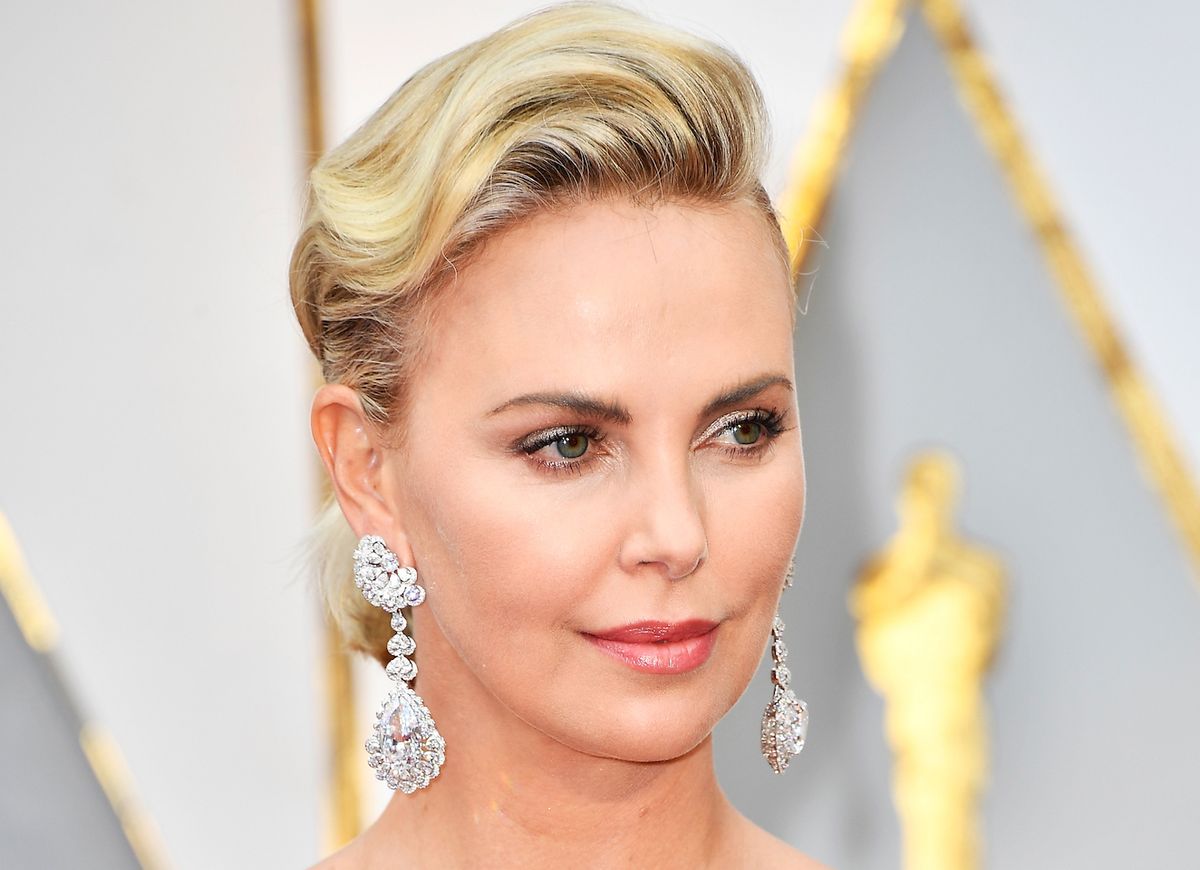 Celebrity
Holy Sh*t, Charlize Theron's Oscars Earrings Are Insane
Wait...they're *how* many carats?
The first thing we thought when we saw Charlize Theron's earrings at the Oscars was, "There's no way those could be real." Oh, but they are. They're real, and they're spectacular. 
Let's take a look. 
---
Photo: Getty
These might be the most spectacular earrings we've ever seen. They're by Chopard, and the thing that makes them *really* fun (besides the size of the diamonds, which we'll get to) is that they're different shapes. One features a pear-shaped diamond, while the other is a heart. 
They're part of the Garden of Kalahari collection—which means that they were cut from a single 342 carat (!!!) stone, and are part of a set of "an ensemble of 23 diamonds,"—they're set in 18k white gold, and feature a total of 59.9 carats. The pear shaped stone is a whopping 25 carat D-flawless diamond, while the heart shape is a 26 carat D-flawless stone. Say it with us now, "holy shit."