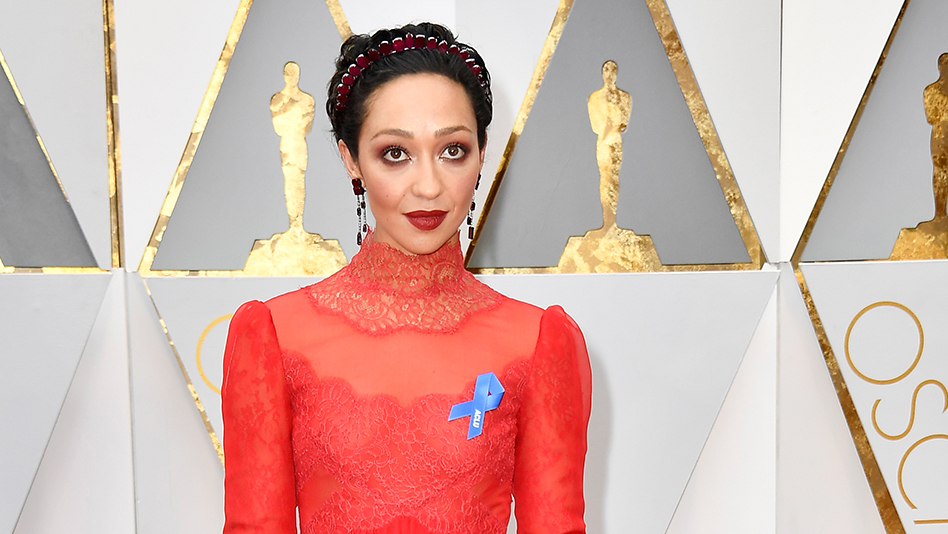 You Probably Noticed This Detail on the Oscars Red Carpet
It was definitely statement-making.
Like most years, the Oscars red carpet was full of sequins, ruffles, and sparkling jewels, but there was one tiny detail that continued to pop up: the ACLU ribbon, which was pinned to the dresses and suits of many big stars. It stood out on Ruth Negga's red Valentino dress. Sat comfortably on Karlie Kloss's hip as she stunned in a white caped creation (and, it should be noted, she's dating the brother of Trump's son-in-law, Jared Kushner). It was an eye-catching statement that was encouraged by the organization—a silent way for these stars to show their support for "the rights and civil liberties guaranteed by the Constitution to everyone in the United States." Click through to see who participated.