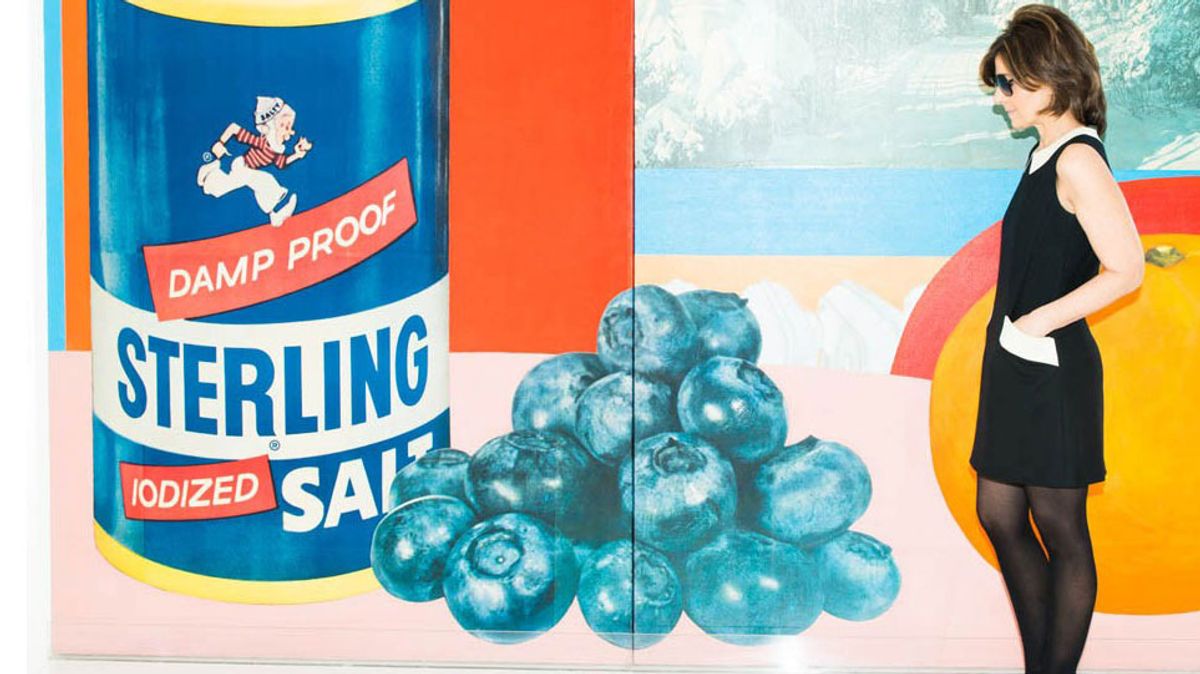 Health
The Ultimate 28-Day Wellness Challenge: Week 4
Getting outside your comfort zone.
Exhibit A. Exhibit B. Exhibit C… Whatever the case for your ongoing stress and anxiety, this is the time (2017 seems like it's THE year, no?) for chilling out and not sweating the small stuff. They call it balance. Okay, so, if you're like us, the whole concept of getting ahold of life sounds far more daunting than just letting it be, but Cov-alum and founder of Positive Prescription Dr. Samantha Boardman created a ~totally~ attainable 28-day challenge that will help us all get our shit together. Week one was all about focusing on yourself, week two was on reconnecting with others (remember what that's like?), last week we had you focusing on meaning and purpose, and this final week is about cultivating your curiosity. Follow along with us for all of February as Dr. Boardman shows us how to manage the day-to-day and be our best selves.
---
THE PROGRAM

(a refresher)
Week 1: Will focus on connecting with yourself. Feeling lost, overwhelmed? Obsessed with productivity porn? The goal is to slow down. Remind yourself of what matters. Press Pause.
Week 2: Connecting with others.
Week 3: Focusing on Meaning and Purpose
Week 4: Cultivating Curiosity
---
WEEK FOUR
Day 1:
Visit an art gallery or museum during lunch. Experiencing beauty opens the mind and can shift perspective.
Day 2:
What did your 8-year-old self love doing? Remember the joy of doing things for the fun of it? In other words, do something playful. Just because.
Day 3:
Notice three new things about your partner or a friend today. Instead of focusing on what they always do, look for things that are different.
Day 4:
Brush your teeth this morning with your opposite hand. Engaging in a familiar activity in an unfamiliar way will take you off autopilot and remind you to be more mindful.
Day 5:
Read a short story in The New Yorker. Studies show that reading works of fiction will make you more comfortable with uncertainty and ambiguity, and therefore more creative.
Day 6:
Go to a part of town you have never seen before, or take a different route home from work. When you shake up your routine, you give yourself the chance to see things with fresh eyes.
Day 7:
Do something that gets you out of your comfort zone: try a new food, sign up for a salsa dancing class, listen to someone whose views may be different from your own. Whatever you do, take the opportunity to learn something new about others and yourself.
Thank you for participating in the 28 Day Wellness Challenge! I hope you feel fortified and fulfilled. Going forward, I hope it inspires you to design your own challenge that helps you connect to yourself and others, to contribute to something greater than yourself, and to cultivate your curiosity. Remember, well-being is a verb.