Asking For A Friend
How To Loan Money to a Friend
And not suck at it. As told in lessons we've learned from rap lyrics.
AmExes in the air if this sounds familiar: you're planning a girls-only weekend getaway with a group of the most lovable flakes you know. You're tasked with finding accommodations (points for high showers-to-people ratios, proximity to tacos and Instagrammability), gently breaking the grand total to the masses, explaining what taxes are, booking a car rental, explaining that cars in fact run on gas that must be purchased… fast-forward 72 dockside Snapchats and you're teetering on the edge of your credit limit, wishing you'd befriended a bunch of well-heeled accountants (#squadgoals).
 
Whether it's loaning money to a friend post-breakup, or collecting funds after your Nike Roshes have footed the bill after a weekend in Montauk, there is nothing more excruciating than reminding your friends to pay you back. We've all been there, and it's the worst.
---
"Often clear guidelines aren't set on the terms of the loan, like interest rate, monthly payments, or length of the loan," says financial planner Sophia Bera, who specializes in advising the Gen-Y set. "So it can make social situations really awkward if your friend isn't paying you back right away and, yet, you see them spending money in other areas of his/her life."
 
Like when a certain sibling who owes you $500 shows up at brunch with ankles entwined in new Chloé gladiators? Yeah, we know the feeling. Here's how to loan money to a friend and still like each other afterwards, ft. a few important money lessons we've learned from rap lyrics.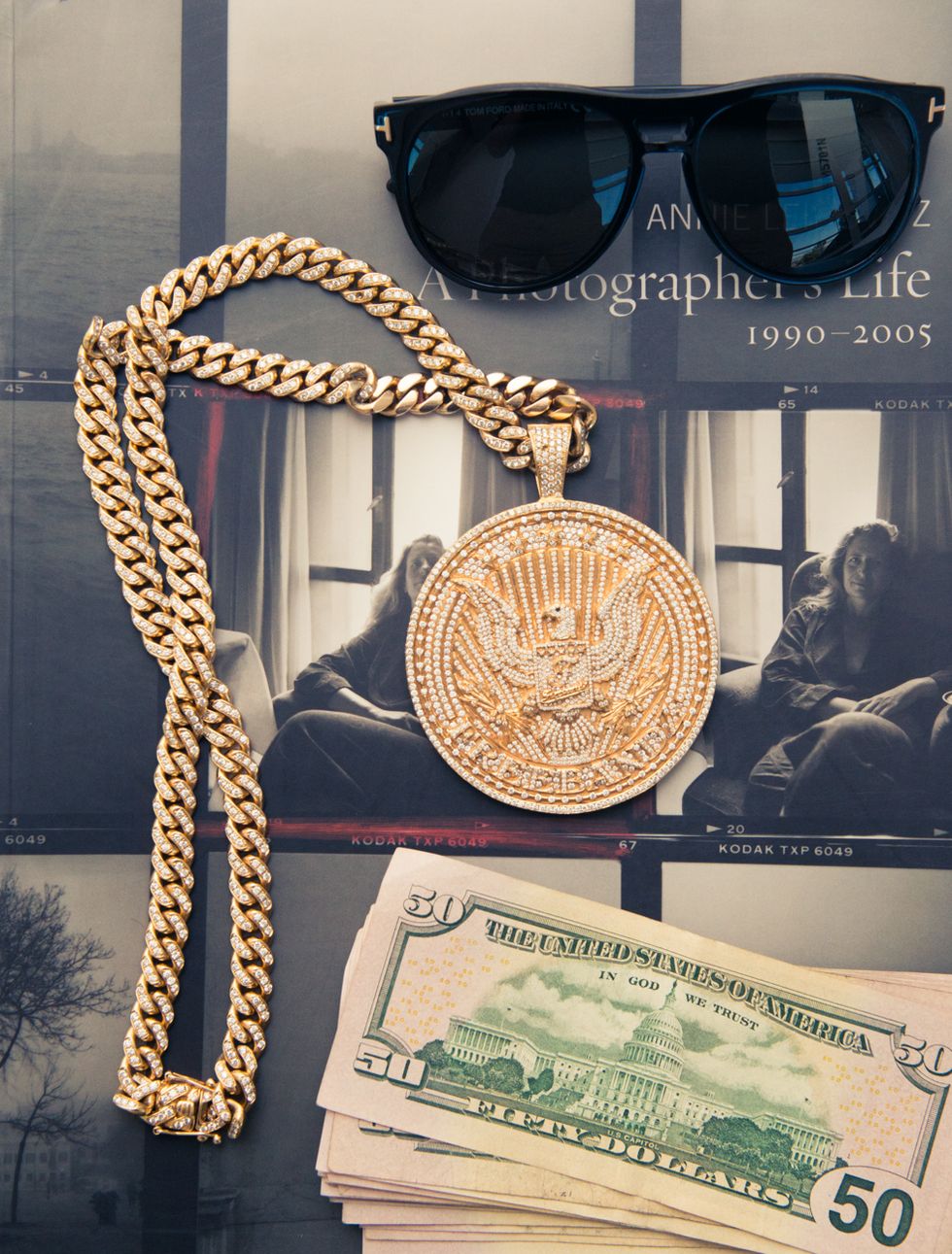 "MO' MONEY MO PROBLEMS."
– The Notorious B.I.G.
Chances are if a friend is coming to you for a financial favor, it's because you're doing all right. But just because you're flush with a little extra cash doesn't mean you want to be a bank (and, as we can all learn from 50 Cent, your cup may runneth over today, but that doesn't mean it can't be sucked dry a month or surprise sex-tape lawsuit from now). Try supporting your friend with advice rather than an e-transfer—help them research the best option for getting some quick cash, and continue to follow up to show you genuinely care and aren't just deflecting their ask.
 
"Tell your friend to talk to someone at their bank or credit union about taking out a personal loan (and don't co-sign for them unless you don't mind paying [it] off," says Bera. "There are also websites like Prosper that do peer-to-peer lending."
 
It's that whole teach-a-woman-to-fish thing, you know?
"IF I COULD GIFT-WRAP THE GLOBE
I WOULD GIVE YOU THE WORLD."
- J.Cole
Another option is to take repayment off the table altogether. Bera suggests giving as much money as you feel comfortable never seeing again, and offering it up to them as a gift, not a loan. 
 
"I had a friend once that asked to borrow $500 and said she would pay me back," says Bera. "I didn't feel right about loaning money to her and I didn't want it to affect our friendship, so I decided that I could afford to give her $200 and I did. But I told her I never wanted her to pay me back, it was a gift. She was grateful and she figured out the $300 elsewhere."
"I GOT CAR MONEY, FRESH START MONEY,
I WANT SAUDI MONEY, I WANT ART MONEY."
- Drake
Why does your friend need the money? If you're being asked for a loan, you're 100% entitled to know what it's for and why he or she needs it. The answer may make your decision for you (read: rent vs. de la Renta).
"SAY YOU NEED SOME EXTRA CASH TO PAY FOR COLLEGE WITH
AND IT JUST SO HAPPENS I GOT A LOT OF IT."
- Juicy J
Alright, so you've decided your friend is a worthy candidate, and you're going to loan her your hard-earned cash. You may not want to be a bank, but now's the time to think like one—no matter how rock-solid your friendship, protect yourself and get it in writing (if it's uncomfortable for you, try the no-fail "it's just for my records").
 
"There are sample loan agreements online. You may also wish to get it notarized for an extra layer of protection for large sums of money," says Bera.
"THIS THAT SH*T WE REALLY GOTTA TALK ABOUT IN PERSON."
-The Weekend
The easiest way to get the runaround when asking for money back is to do so via text, email, Twitter, Facebook, Ello… you get the picture. Invite your friend out for a coffee date and bring it up in person in a casual setting.
 
If you're collecting money from a group, ask each person individually rather than shooting out a mass text, which is easier for them to forget (or hope that you forget).
"IT'S IMPORTANT WE COMMUNICATE
AND TUNE THE FATE OF THIS UNION TO THE RIGHT PITCH."
- Common
No matter what the circumstance, money is a sticky subject. Remember your friend is probably embarrassed about having to come to you for help, and this isn't exactly their ideal situation either. The best course of action is to be as honest and straightforward as possible, and that means laying it all out on the table—if you need the money back by a certain time, tell them before doling it out (and get their agreement in writing). Are they going to pay you back in one big chunk or with a series of payments? If it's the latter, make a schedule and discuss what happens if a payment is missed. If there is a late payment, follow up like a (good) landlord would—promptly and professionally. And keep the loan talk private—a snarky joke about the price of her entrée when you're out to dinner isn't going to do your relationship any good.
 
And if any of the above makes you uncomfortable, remember you can always just say no.
 
"Do you really want to take your friend to small claims court if they don't pay you back? That's the reality of what could happen, so think long and hard before you loan your friend money."